VVL: how it works
At the heart of the vvl system is the rocker arm assembly. The shaft mounted finger follower rocker arm has three rocker arms and the middle RA(rocker arm) is independent from the two outer RAs. It's able to freely move relative to the outer RAs. Middle RA movement is control by the big high cam.
During low rpm operation, when the vvl solenoids are off, no oil pressure to the piston in the RA, the middle RA is free to move up and down without affecting the two outer RAs. The middle RA is only pushing down on the lost motion spring underneath it.
During high rpm, when the vvl solenoids are triggered, oil pressure will push the rocker arm piston out against what I like to call the RALP (rocker arm latch pad). The RALP will slide underneath the middle RA when the big cam is on its base circle (0 lift). Now, the middle RA will take over the outer RAs. An analogy would be a person standing 5 feet away from the door and trying to open it. They can't open the door because their arms are too short. But if that person was given a 3 foot long pole (don't worry about the pole length, lol) they can now open the door. Think of the RALP as the pole.
Obviously, pictures are better than words. Enjoy.
Exploded view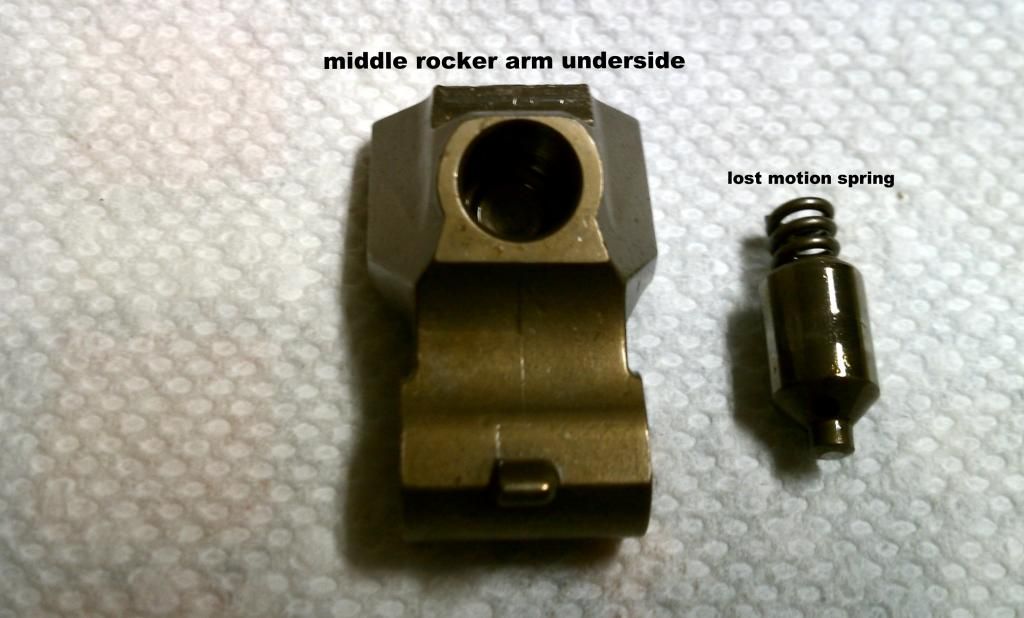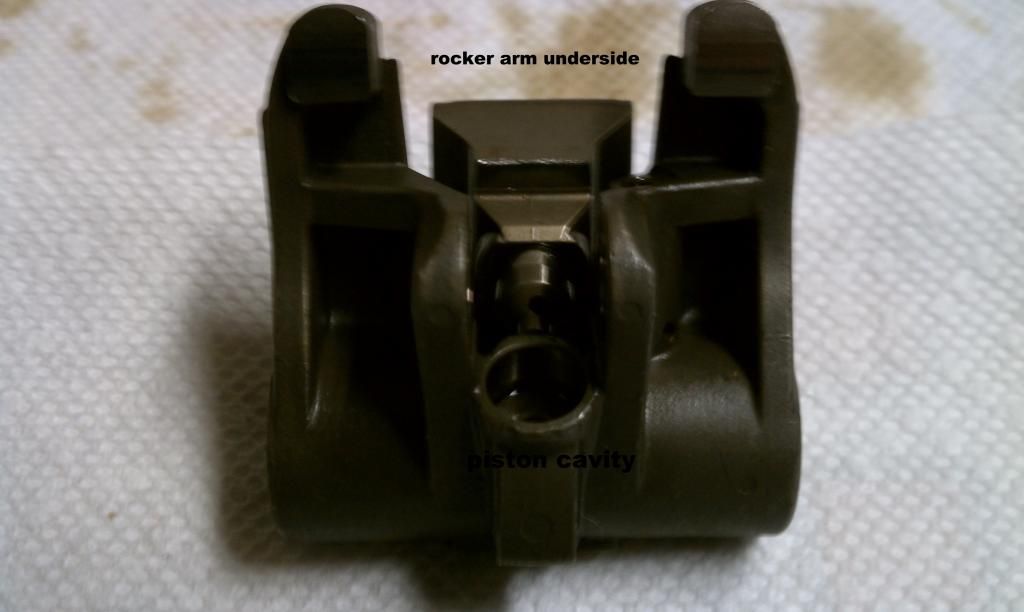 The electrical triggers/solenoids and solenoid housing oil circuit.