****MAY 2nd, 2013 update****

SR20VE head gasket swap is complete:
- I went with the thicker one from Greg normally used for VE turbo applications, but less likely to fail over time. This may have lowered power a bit, however this job was a huge pain in the arse, and I'd rather lose a few HP than do this again.
- The head was re-surfaced at a machine shop, it ended up being about 1/15 thousandth of an inch off.
- All new Nissan OEM head studs, no APR stuff. Too many horror stories
- They also cleaned and chased all the holes because one of the head studs failed
- Three angle valve job
- Port and polished head and all the goodies
- New VC gasket
- I also wired two new radiator fans directly to a switch inside the cabin, bypassing the ECU because of an apparent short.
Here are lots of before and after photos:
.
.
Head first pulled after gasket failed: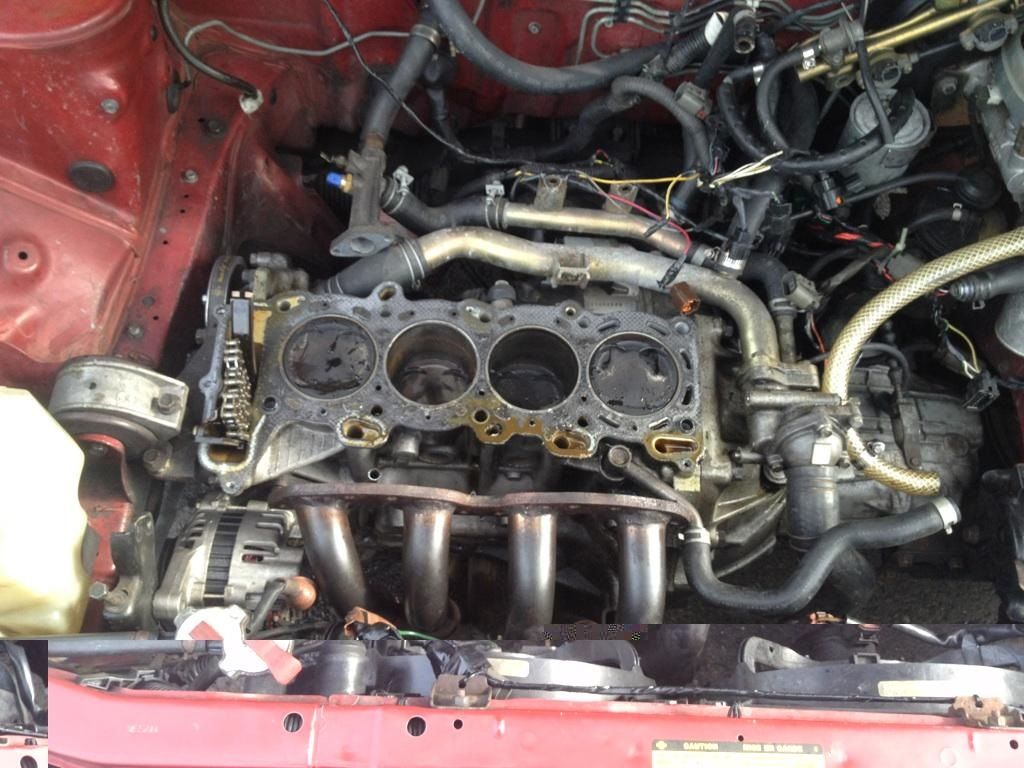 .
.
Cleaned up, new head gasket on: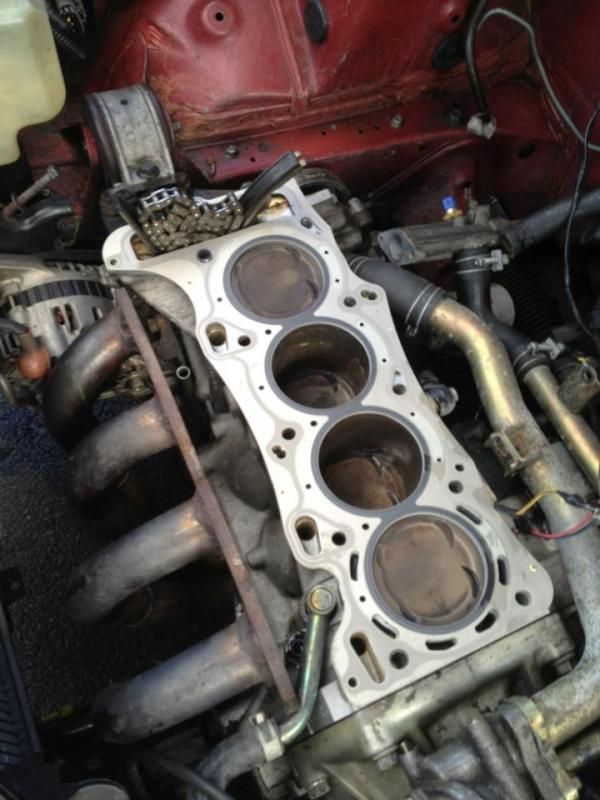 .
.
Before: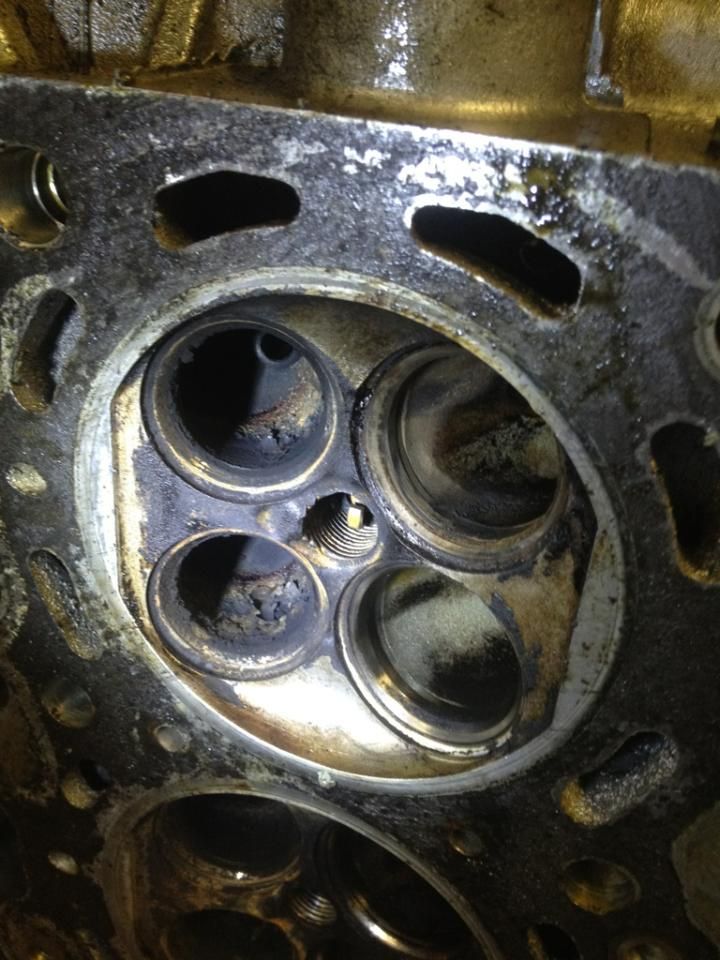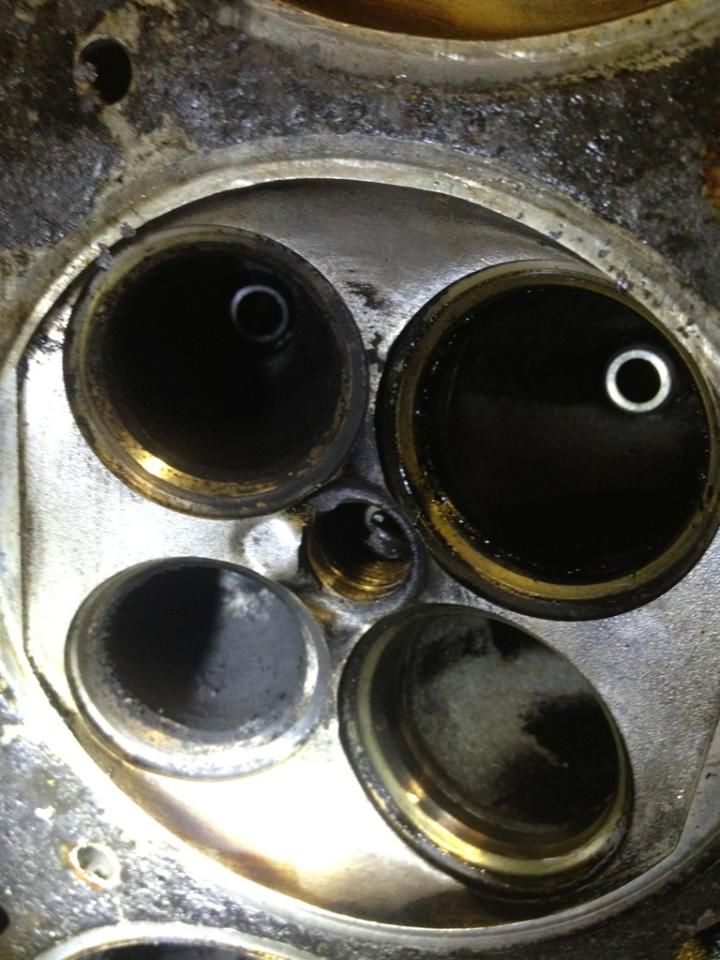 .
.
After: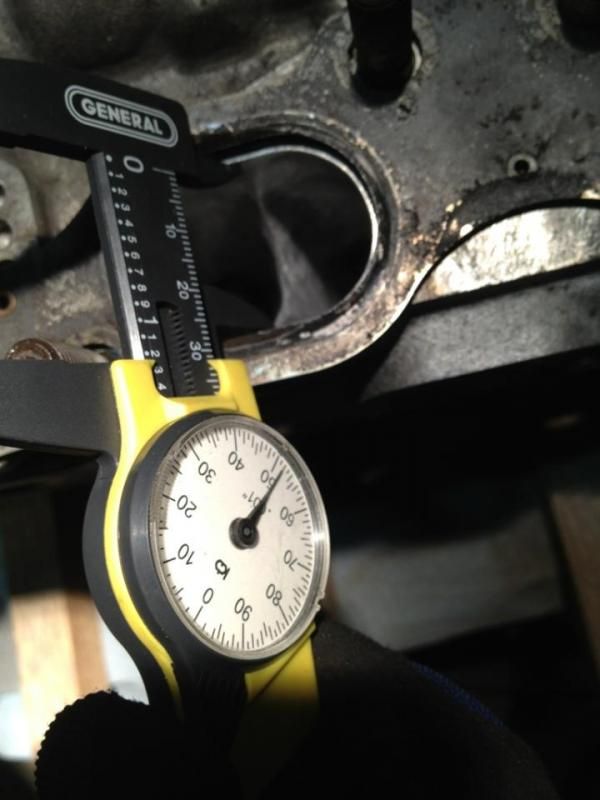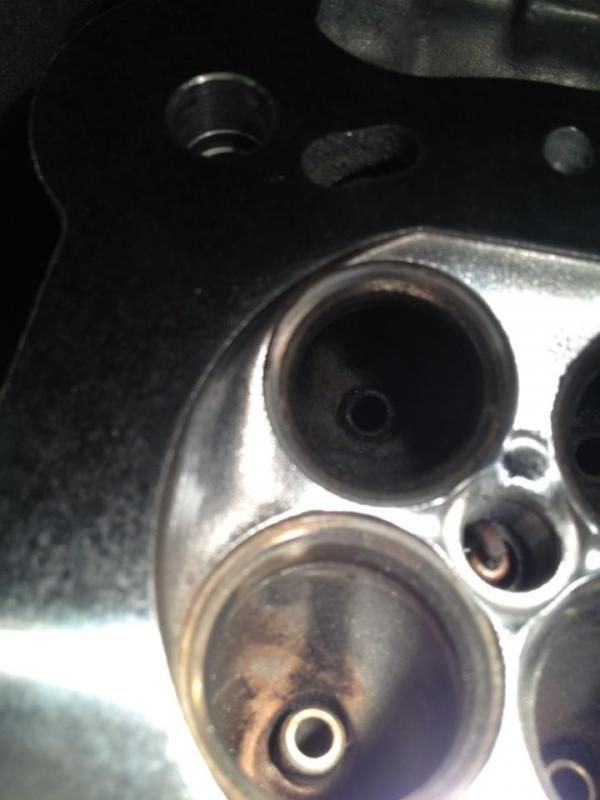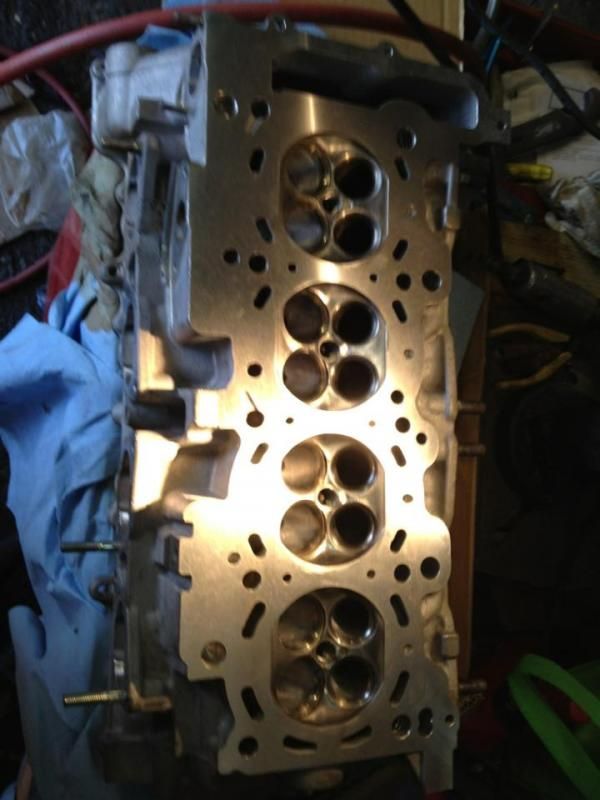 .
.
SO.. I will be going to the very same dyno again this weekend. Previously, before the head gasket failed, the motor made 206hp @ 7920RPM and 148 ft-lbs of torque.
Any guestimates of what it could make now? It was a pretty thorough port and polish, and driving it now after the break in period, I certainly feel a difference up high, not a huge amount, but some. I'm wondering if the thicker head gasket may have kinda offset the port and polish, who knows. I stuck with the original intake manifold although I briefly considered purchasing the kit from Greg, but it was too expensive and would have put the project over what I wanted to spend.
With everything back together, just before the valve cover was put back on. Really clean motor, no sludge. I run only Mobil-1 synthetic
(I know some of you don't like that but its worked for me)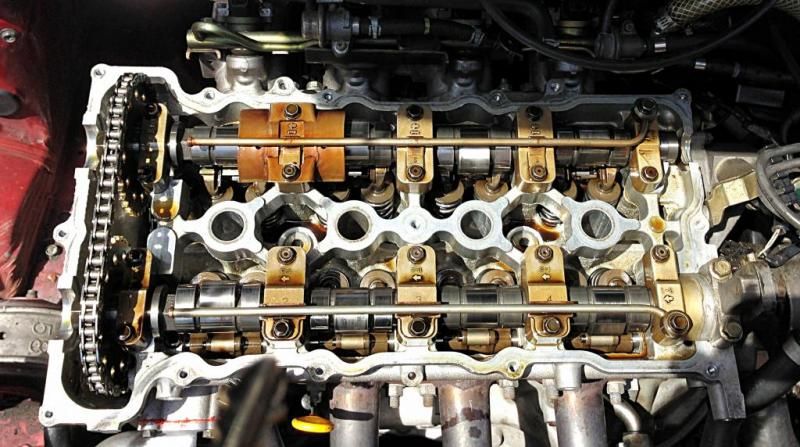 .
.
All in all, it took about a month of working on it here and there, when the weather cooperated (it even snowed a few times).
Here she is now, looking and running good from yesterday: