88mm on a budget!! (Not on budget anymore!!!) New Dyno!!
I will share a budget build from me!!!
Since I melted a SR16 piston from the a bad tank of gas LOL (My anxiety of not waiting to use all the bad gas or throw it away I knew was bad)
I didnt have a lot of money to trow away so decided to get a set of 1992 300ZX piston 1mm over since they are 87 std bore and take them to the machine shop and notched them using a SR16VE piston as reference. I spotted a Cometic 88.5mm bore .8mm thick for SR20DE made external Lubrication for the VVL and check all the rest of the parts of the motor...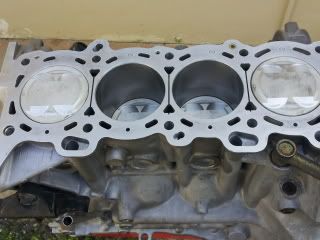 Here its a picture of how the pistons looked installed!!!
The CR Should be 11.5-12.0 since the dome its smaller than SR16VE pistons and the piston doesnt reach the top of the deck by few thousand of an in..
I will post results after I dyno!!! hopefully It will make more power than STD bore SR16VE pistons!!
New pistons!!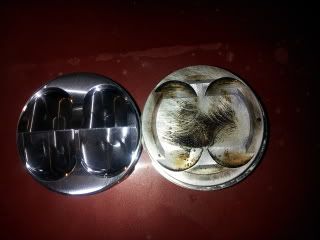 New Dyno Results!!