p11 cluster - speedo
hi all,
got a problem with my new cluster gauge...though mine is from a p11 with hyper cvt 9k max limiter...jdm with 180kph...now im trying to make it work from an existing sentra gauges that i have. i managed to make everything work except the speedo gauge...i hope someone from here could help me with it...
original gauge has analog type odo.
p11 has digital type odo.
i guess it could be the source of the problem.
i got the diagram below from another forum...now i am having problem with my original one, source from original is PIN6 to pin15 in the diagram below. but it doesnt work - based on the diagram on my old one, there are 4 PIN that says speedo...please help if anyone got an idea.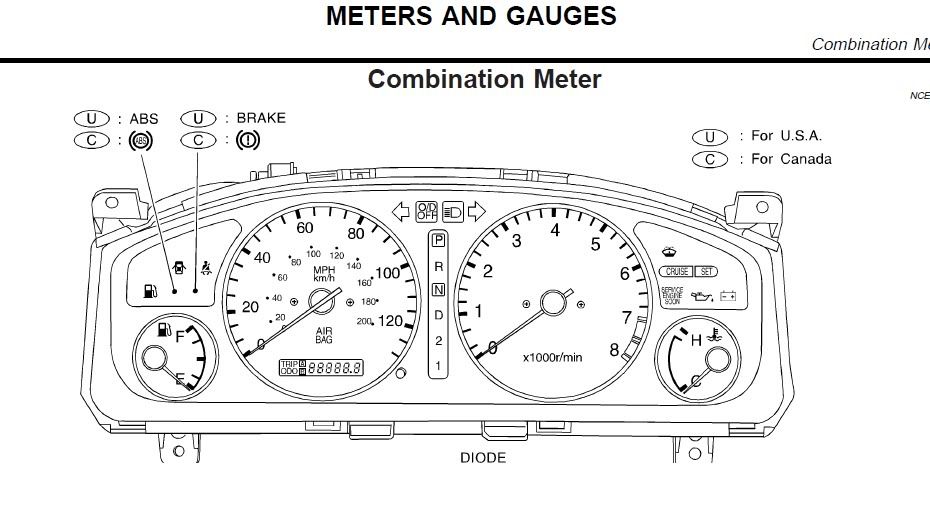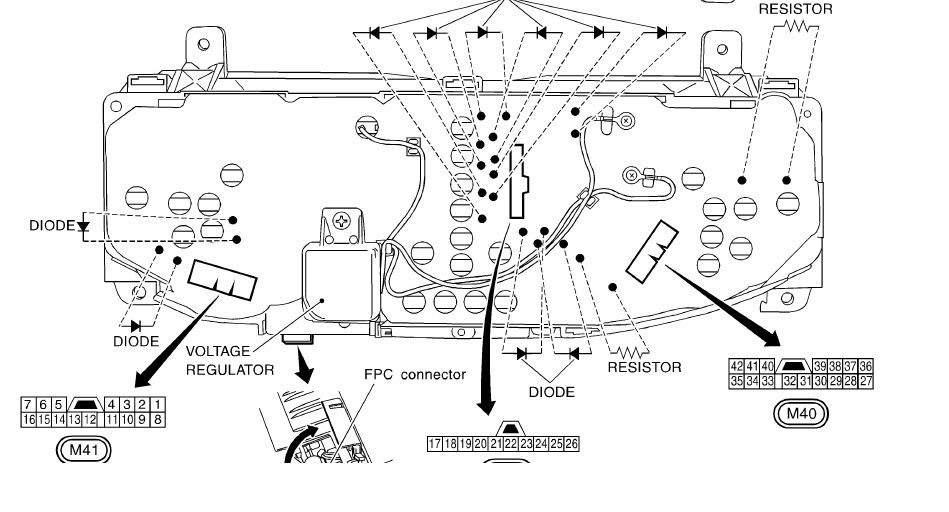 here it is, all working except speedo
details from the old gauge:
M102 - 8 wires
1 R/B High beam on indicator
2 B/Y Overdrive off indicator (auto only)
3 R/B Fuel indicator
4 Y/G Speedometer gauge
5 R/Y Meter illumination
6 G Speedometer gauge
7 R Speedometer gauge
8 B Speedometer gauge
----
now my engine is running on limp mode (sr16ve), cutoff at 6500. im guessing its not working at full potential since it cannot detect the speed which translate to no load which the engine is dependent. is there a way i can bypass this? please help