Throttle screw strikes again
Well it happened to my friends car last night. Installed some N1 cams, took it for a drive. Everything seemed ok till he got on the FWY and the car started to act funny so he got off. Fast forward 9am today I pop the valve cover and noticed that one of the #3 intake valve wasn't going all the way back up to the rocker arm.
Looked kinda like this
Now my mind is turning.... what could have caused this? I call up my friend Robert and ask him for some idea's. He says "Did u look at the throttle body?" then my mind went ohhh crap.
OWNED!!!!!!!!! So I'm not ready to give up yet!!! Hell no I had been up for 18 hours at this point and I'm not going down yet. (couldn't sleep at all lol). I lock in the VVL had my friend spin the motor and a few taps it went back up.
got a magnet in there and got this out.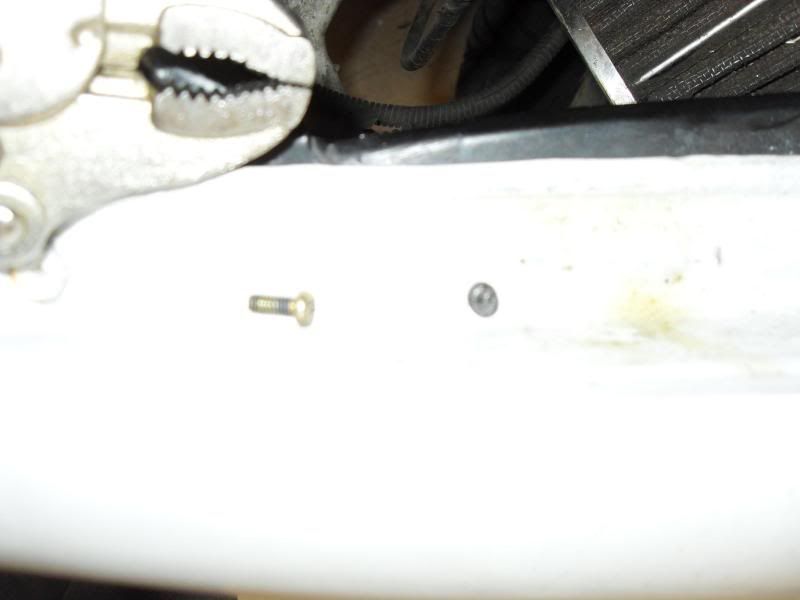 it's on the right. That's all I got out of the motor. Buttoned it back up started it and heard a small ticking sound
. At this point I don't know what the hell it is, it's not a shim found that it kicked out one of the #4 exhaust shim.
Going to pull the head prob on Monday and drop it off at the machine shop Tuesday and prob get it back on Friday. Just when I thought we won we didn't lol ohh well. You guys should pull yours and put some red lock tight on them even if they seem tight. They were tight before (previous owner told me) but after time this crap happens. Or just use the DE throttle body.