You mean the one in the video? Nothing much, just nearly blew the motor, lol. I out smarted my myself by removing the dirty air filter that I never cleaned in over a year, thinking it would free up some hp. The air flow meter didn't like it, and it protested by giving me one of the most jacked up afr graph.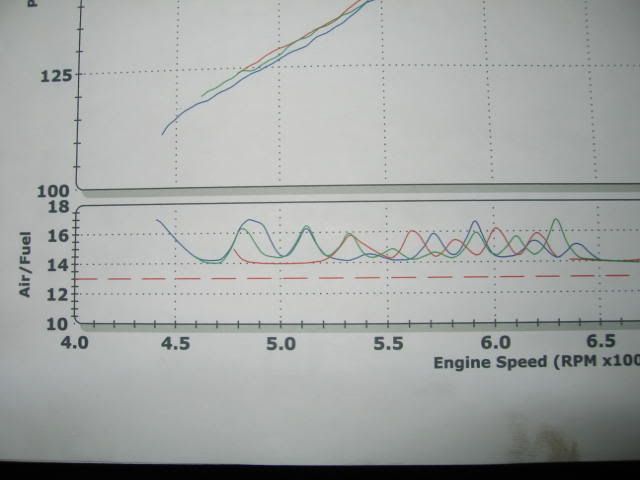 With the dyno fan blowing on it and the strong intake harmonic, the afm got confused and messed up the fueling. Almost got 17:1 afr around peak power. Left the dyno relieved to dyno another day. As a consolation, still made the most hp for NA cars that day.
So what did I learn?
1.The air flow meter is very,very sensitive.
2.Don't take off the air filter
3.The intake needs some dampening, an air box is in the future.
4.A MAP system would help with this situation.