SR20VE 4-2-1 "budget" header
***UPDATE*** 1/27/09

Here is the current header list.

If I have not recieved funds from you, then your name is highlighted in red. If you have sent then please PM me. If you are waiting to send me money for a deposit, then PM me and let me know.

Again, Paypal addy is [email]sales@advancedstreetperformance.com[/email]

1. suckit
2. BlueRB240
3. jer_760
4. donshou
5. donttazmebro
6. anomoly (2)
7. ny5speed
8. Jaralaccs
9. Local Buyer
10.Lonewolf
11. iczer200sx
12. bluesteelsr20
13.

MR4drSR20DE


14. duntmesswitdas
15. panis KA!
16. Jagy
17. Andreas Miko
18. El Wil
19. Dudeman258
20. Wilser93
21. ser007
22. eggman
23.

Bhowle


24. Happy Nole
25. KRIST
26. Teal97
27. Redb13
28. Oloks22
29. Dan93ser



I will be possibly making a few extra headers for those of you that are waiting another month or so to purchase. I will be able to sell these at a slightly lower than retail price depending on the exact header built.

I gave satarday as a deadline for this group buy but a few of you have asked to see about next week. If I keep getting deposits for these headers, then I will keep this group buy open at this price. When I stop getting deposits I will close this buy and make it noted.

Current GB price of $400 plus shipping for base header.

Specify when ordering any of these options

Ceramic coating optional is $160 for the header itself and if you want the rear secion coated its $60. The rear B pipe is aluminized steel so it wont rust up.

Add $150 for full merge collectors
Add $15 for front o2 sensor on front of the motor
Add $15 for second o2 sensor for wideband
Add $40 for springs/tabs welded on the 4-2 colletors for slip fit
Add $30 for V band between header and B pipe instead of 2 bolt flange

******************************************************************
I am finally offering a 4-2-1 "budget" header for the DE/VE motors. Price is $495. If you want to go a group buy, I can drop the price a bit maybe down to $445-450 or so but it depends on interest.
This is only a prototype that I made today. I still have some last minute fitment and finishing to deal with. This should have very good ground clearance and I need to test that. This is a very solid well built header and you will not have any issues with it getting damaged by hitting anything.
SR20DE high port STOCK motor setup,
STock air box
stock cat
stock exhaust
stock ecu
VS ASP 4-2-1 budget header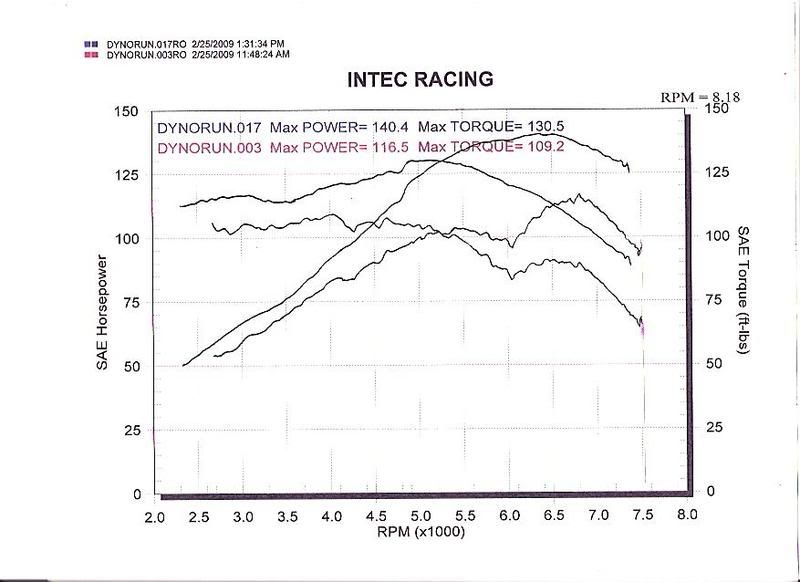 SR20VE with N1 cams, Calum stock program
Gen 6 Header VS ASP 4-2-1 header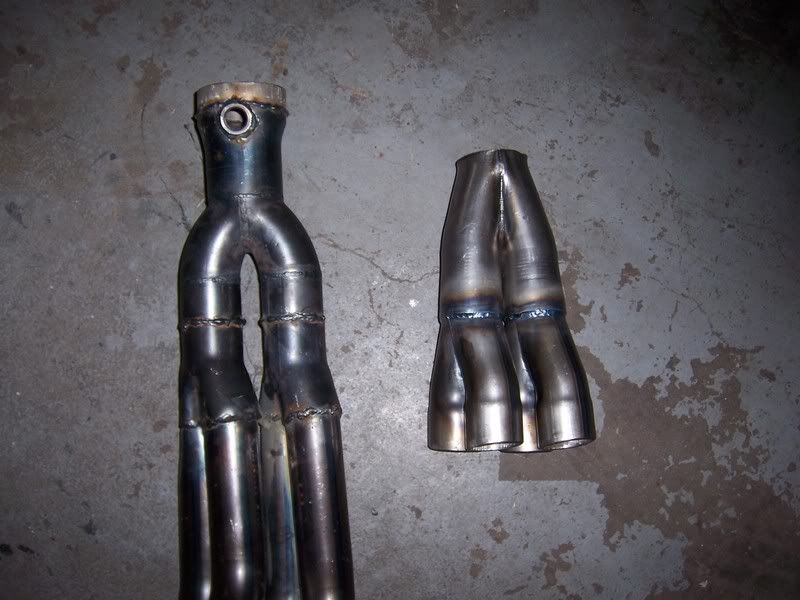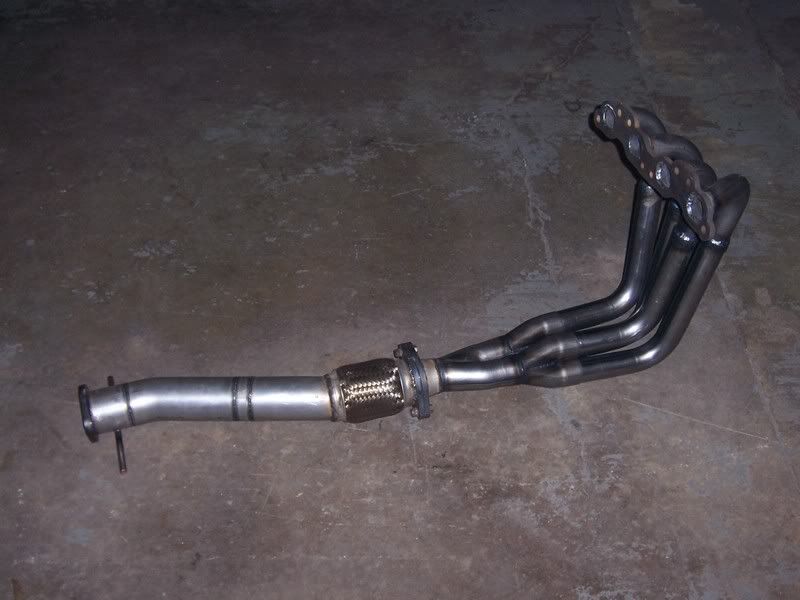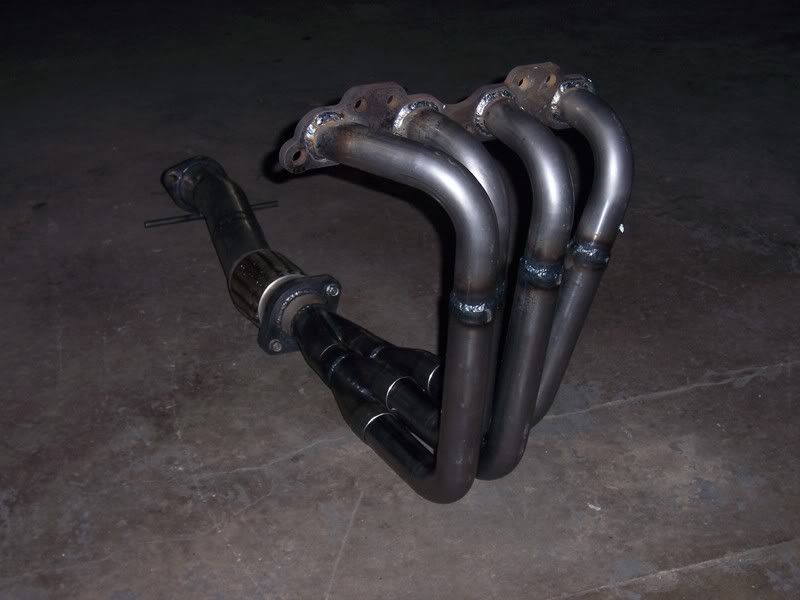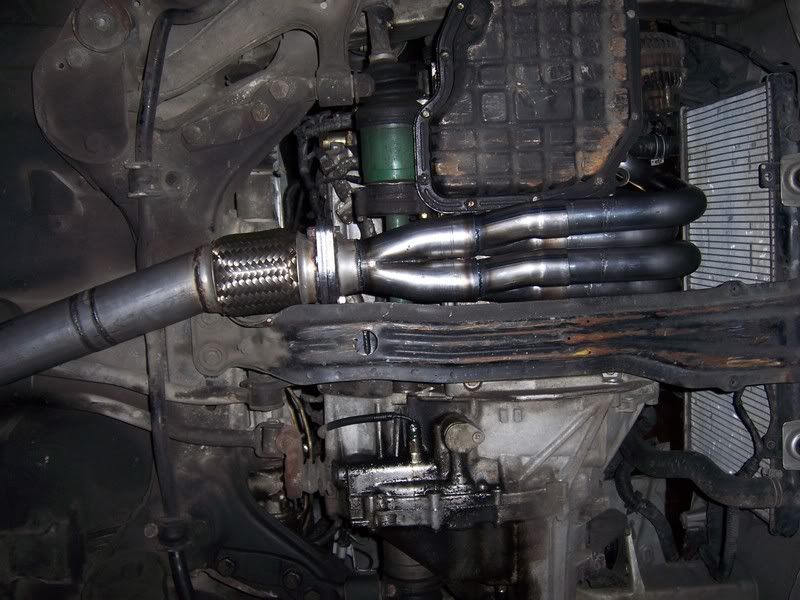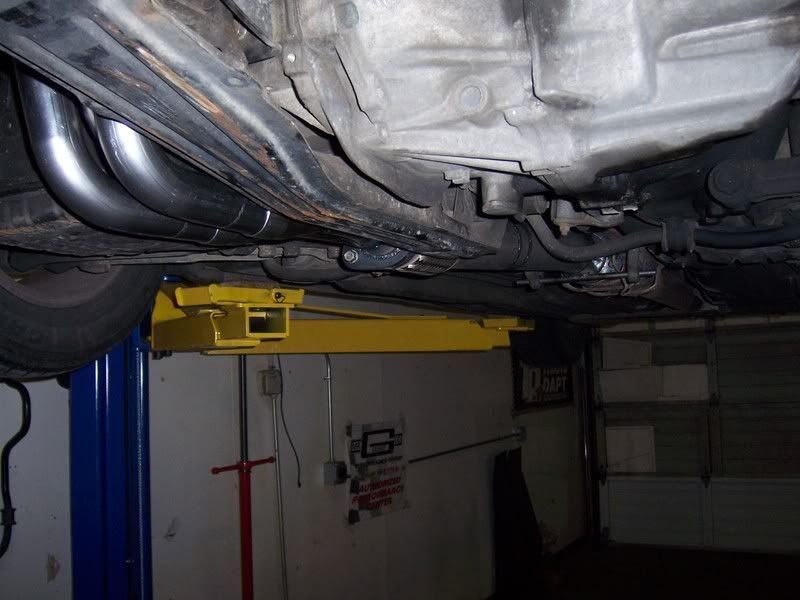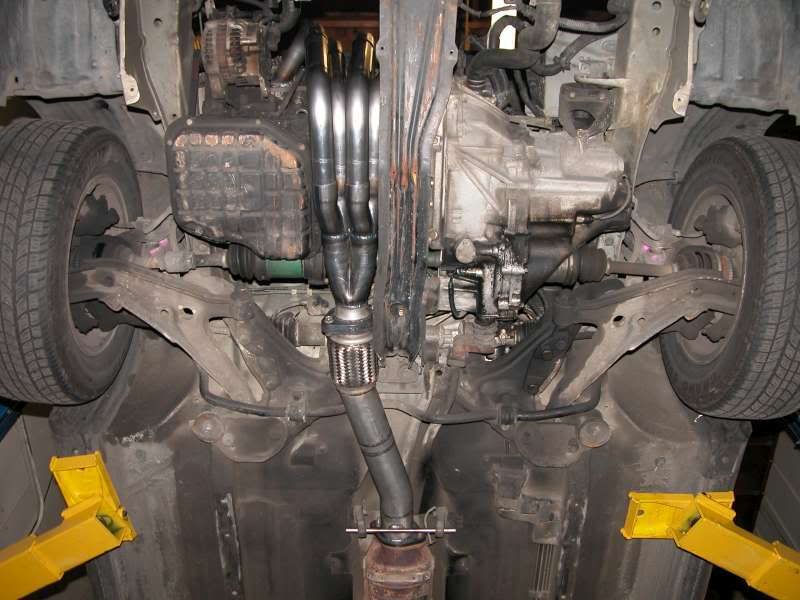 ***EDIT***

Current GB price of $400 plus shipping for base header.

Specify when ordering any of these options

Ceramic coating optional but TBA on exact pricing, $150-200 most likely

Add $150 for full merge collectors
Add $15 for front o2 sensor on front of the motor
Add $15 for second o2 sensor for wideband
Add $40 for springs/tabs welded on the 4-2 colletors for slip fit
Add $30 for V band between header and B pipe instead of 2 bolt flange

**UPDATE**
1/7/09
I now have enough deposits between the Nissan budget header and the honda K series header that I can take partial deposits to those that can not put the full asking amount down. I can do $200 for the base plus the additional amount for the add ons.
The terms for the "partial" deposit is as follows. The people that pay in full will get their headers built and shipped before the "partial" deposit participants headers do. The remaining balance must be paid within 1 week of the header being completed. From when the headers begin being fabricated I expect them to be done within 7-10 business days tops. I expect the remaining balance within one week of the header being completed or else the price of that header goes to retail of $495 at this point. ( or more depending on add ons.)
I have ordered more than enough tubing to do 15-20 nissan headers and 20 honda k24 headers. This will be here next week, monday most likely. I have 8 flanges left and already placed the order for more but I will not know 100% sure when they will be ready until they are. I hope in 10-15 days.