Traction bars!
Might as well start the thread now,
links from the other thread
Originally Posted by
javierb14
What you see there is where I jack up my car, not a traction bar, but it could be. I originally designed the bar to add an additional transmission mount and motor mount. Both additional mounts use rod ends with LH and RH threads so I can preload the engine/trans and remove any play from the poly mounts.

It started with the CAD for the tow hook bolt pattern



Then I welded in the DOM tube connecting drivers to passenger side.



Modeled up the motor mount that bolts up to the AC compressor bosses



Converted the CAD to CAM, cut the parts out on the plasma table, then welded them up



I haven't finished the trans mount portion...but the bar also mounts my electric H2O pump down low.




I could add a supporting arm from the bar to the front LCA to prevent fore/aft deflection...but we'll leave that for another thread
this is a pic from my friends NX, which IMO is the Ideal set up.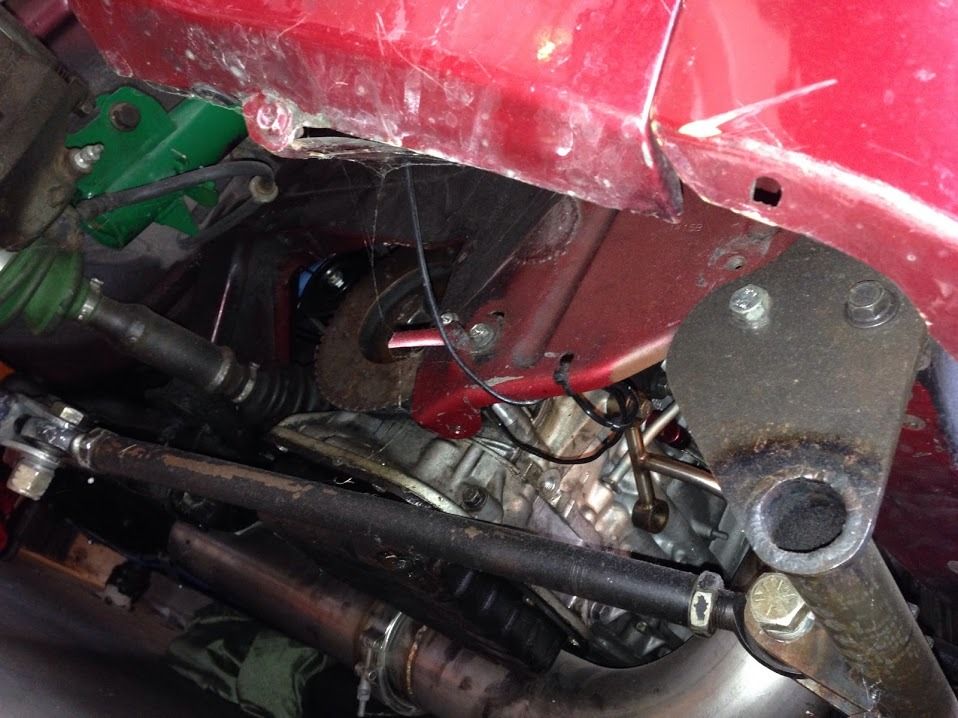 I'm sure there's plenty of interest in this seen plenty of request, Javier do have a lot of his plate but you can't rush perfection! lol