Nissan 14pin to obd2(16pin)adapter + ELM327 Bluetooth adapter+ Smartphone
My consult cable just stopped working subtly... And i started thinking:
This:
Plus this: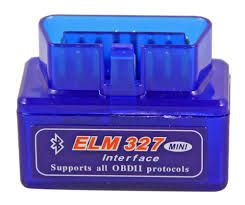 Plus a android phone???
It works on OBD2 cars for sure, you plug the Bluetooth "thing" and your phone just becomes a diagnostic tool, shift light, rev meter, speed meter, it can even record video at the same time as it datalogs info from the ECU and displays it overlap on the video... it´s just awesome...
You need a android phone and apps like torque pro, OBDlink, Scanmaster, etc... the question is would it work with nissan OBD1? with generic apps or even nissan datascan or conzult software???
Aparently someone did it already:
ConsultBT: Nissan Consult Bluetooth Adapter
but would this be like a adapter and ELM327 BT together in the same package?
I think the main problem should be nissan software working on android and OBD2 various protocols...
I already have the BT adapter for my daily, and i´m gonna order the 14pin to 16 pin adapter and try it out, i´ll let you guys know how it went.
EDIT: i´ve been doing alot more reading, aparently nissan uses it´s own protocol, DDL and it´s not OBD2 compliant, so those android apps could not work at all, or partially... but there´s the consultBT, so there´s hope...
Also you can conect the 14pin to 16pin adapter to a generic cheap obd2(409) "dumb" USB cable for VAG cars and it works fine and it´s a cheap alternative to consult specific cables(where i live)... but only works on nissan specific software and windows... that´s nice to know, consult cable pprices just went up...