FS: B14 & B15 5 lug conversion spacer and sleeve
Just what the title says
and B13 also
.
This is what you need to convert your rear B15 stock (4x114.3) or B14 stock (4x100) hubs to 5x114.3 for the B15 guys or 4x114.3 or 5x114.3 for the B14 guys, this makes the hubs a complete bolt-on affair.
Price $125 paypal/shipped within USA
Heres what they look like (actual B15 spacer and sleeves).
Pictures: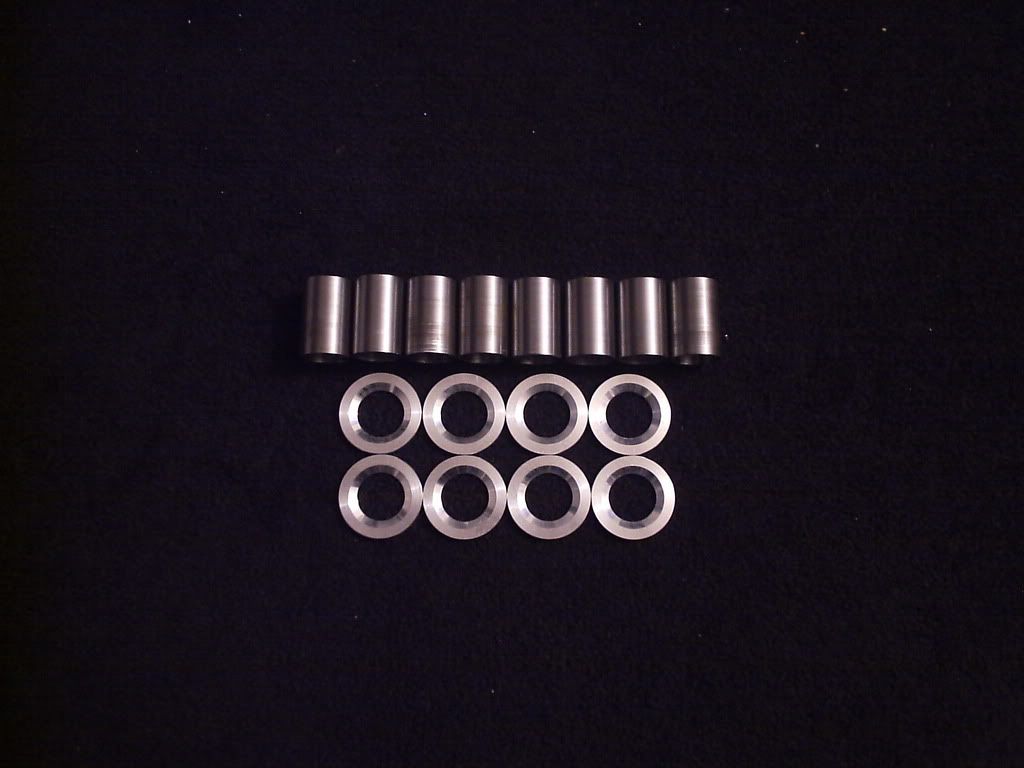 Removal and Installation directions
1) Remove the following in this order per each side
a) Remove Wheel
b) Remove Caliper
c) Remove Rotor
d) Remove spindle nut
e) Remove 4 lug hub
2) Install the follwing in this order per side
WIPE DOWN THE SPINDLE SHAFT TO REMOVE ANY DIRT OR DUST AND APPLY SOME LUBE
a) Install spacer with chamfered side head in so that the flat side is facing you.
b) Install barrel sleeve over spindle shaft until it comes in contact with the spacer.
c) Install 5 lug hub
d) Install spindle nut
e) Install Rotor
f) Install Caliper
g) Install your wheel
Congradulations your are now certified Radical.