Its pretty self explanatory here in the directions I posted in the first thread but I htink I can find some pics of my P11 G20 in a minute.
Step 1
Step 2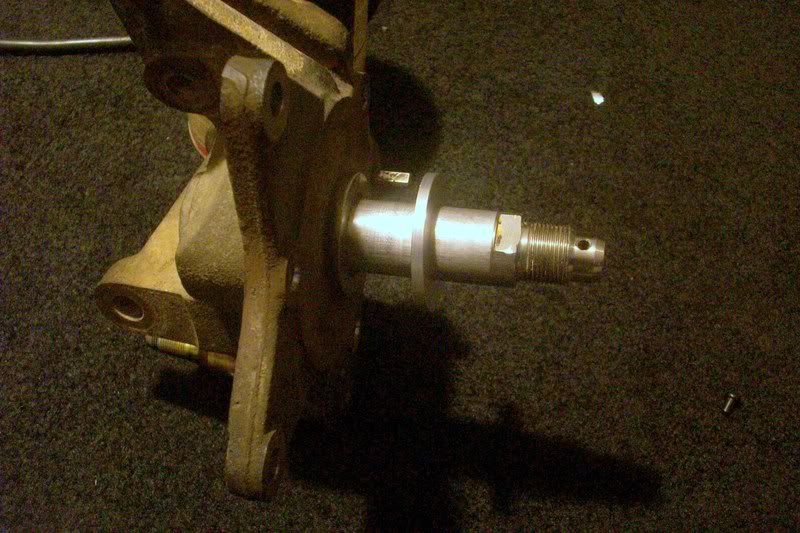 Step 3
Finished
Removal and Installation directions
1) Remove the following in this order per each side
a) Remove Wheel
b) Remove Caliper
c) Remove Rotor
d) Remove spindle nut
e) Remove 4 lug hub
2) Install the follwing in this order per side
WIPE DOWN THE SPINDLE SHAFT TO REMOVE ANY DIRT OR DUST AND APPLY SOME LUBE
a) Install spacer with chamfered side head in so that the flat side is facing you.
b) Install barrel sleeve over spindle shaft until it comes in contact with the spacer.
c) Install 5 lug hub
d) Install spindle nut
e) Install Rotor
f) Install Caliper
g) Install your wheel
Congradulations your are now certified Radical.[/QUOTE]