My 4dr B13 Project
I owned a couple B13s a while back and decided that I wanted a project car. The story line:
This used to be my DD;
Carb GA16DS
(yes GA16DS
not
GA16DE, go do your research) 5spd (damn I miss her
)
Then I put her under the knife because she was rusted really badly. I dropped the engine in preparation for my SR20DE Swap
The only reason I could afford to put my DD under the knife was because I acquired another B13. This one was a wreck BUT it only had front damage, the rest of the car was in immaculate condition.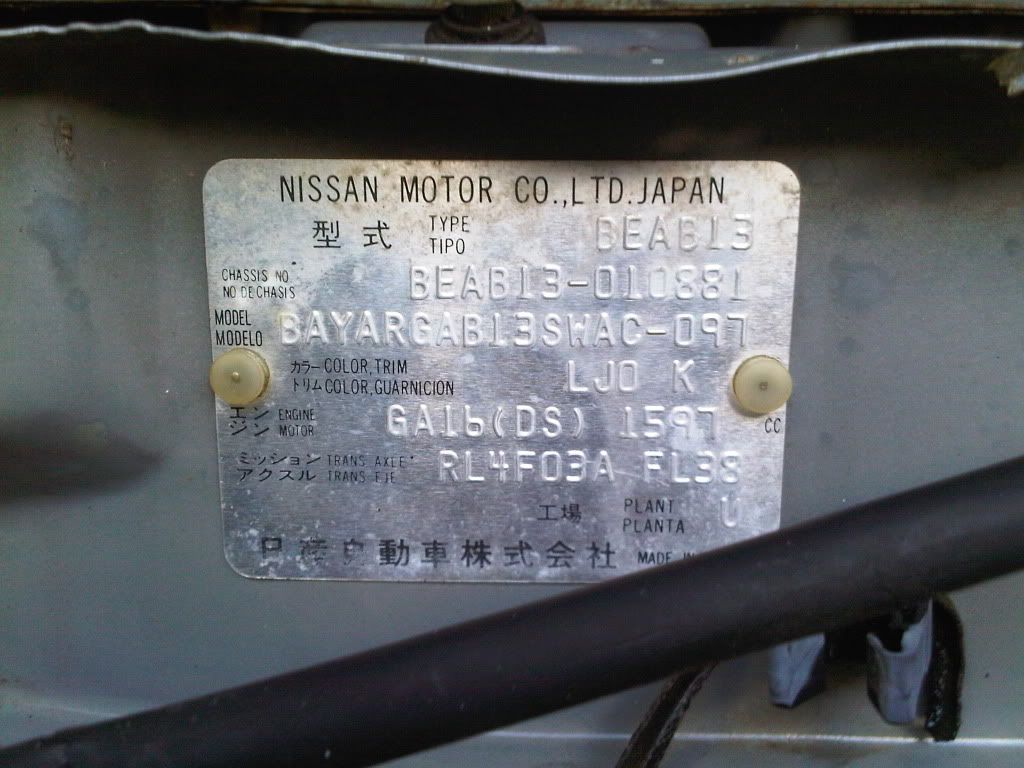 The carnage
Now I call this
"the merge"
Even got some
fender braces
made to strengthen the front
Took her to the bodyshop to get touched up and this was the result
Fitted some
Versa/Tiida wheels
and was satisfied with the look
Final product