Carbon Fiber Project #1 - B13 Mirror Visors
After many years of let downs and tons of money invested and lost by both myself and the others who have yet to receive promised parts (GTS-Sides). I've decided to give this another start. This time I'm starting small and as posted in other threads, I'm using my own funds to hopefully orchestrate this a little better so that if I lose out, it's my own dime and I don't owe others. (no offense) Just decided since I have been accumulating funds, and can't seem to get promises fulfilled, starting small to potentially lead back up to the larger parts was the smarter way to go.
Andreas Miko and I have both contacted Seibon over the years and they wanted us to go through Scott @ Fontana Nissan for
any
carbon production. This to me makes no sense whatsoever since we are on completely different coasts and my interests are geared towards cosmetic enhancements for my car. Though ideas for some of the parts down the road may be dual purpose, majority is cosmetic.
Since the previous shop is now out of business, I decided to keep searching until I found a shop willing to help and worthy of the challenge. I removed my molds before the previous shop closed and brought them to the new shop I am going to commit to, advised them of all that had happened with the previous GB. The owner, is a very smart, successful and incredibly busy individual, but has made time on more than one occasion to sit down and discuss the levels of the project. I'm getting a much better feeling for the products I'd like to get made for my car.
As I've stated, once I can be 100% sure the parts I want made can be effectively duplicated, I will offer up to the group and perhaps lead up to another GB to fix the broken promises.
I'm Starting with this: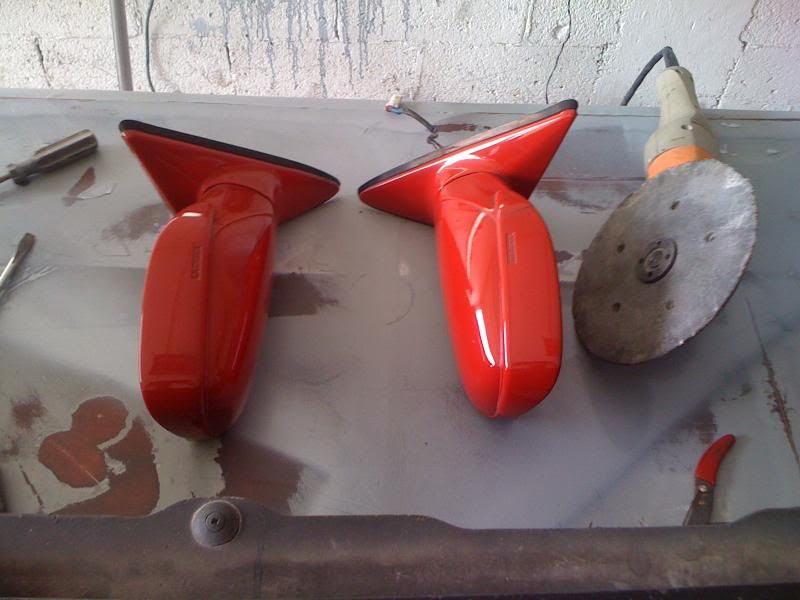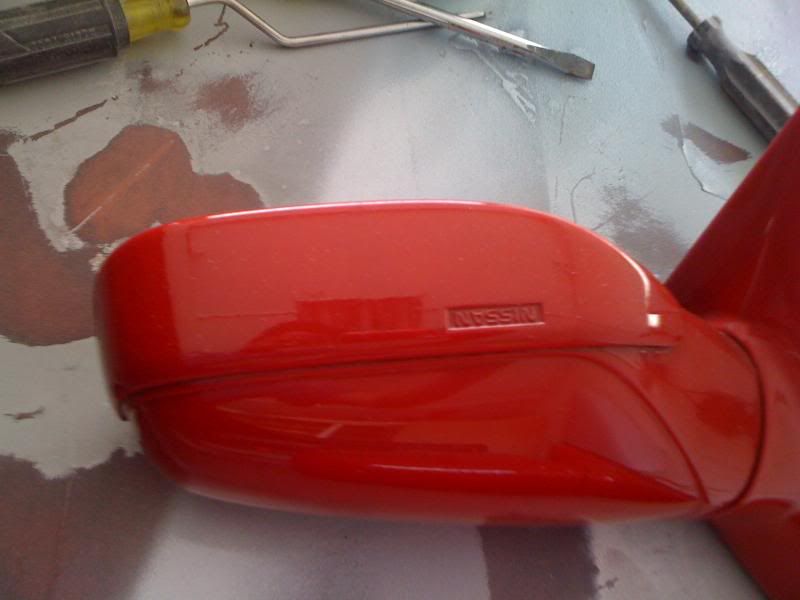 Couple on the car: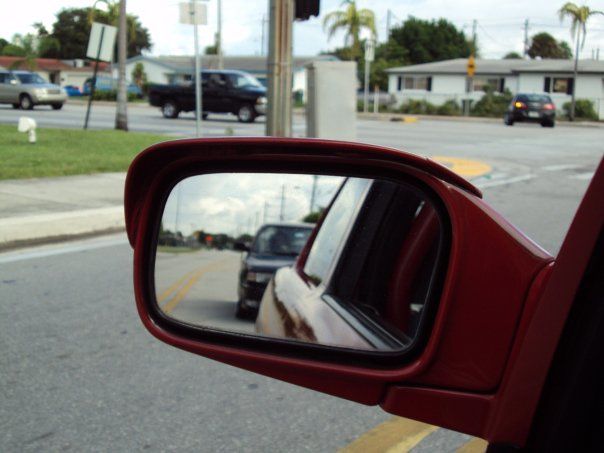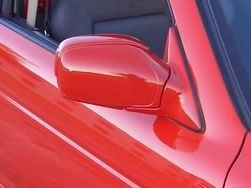 Mold made as of 5/28/14:
Part made as of 6/6/14: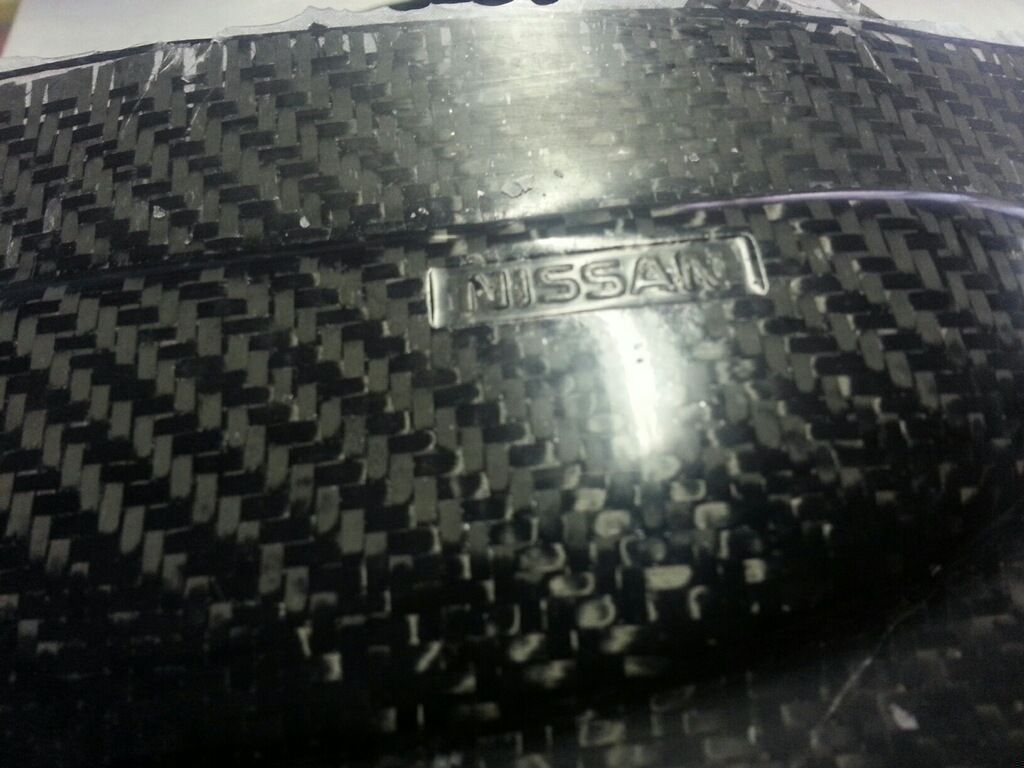 Trimming and test fit: 6/9/14...These are US spec B13 mirrors.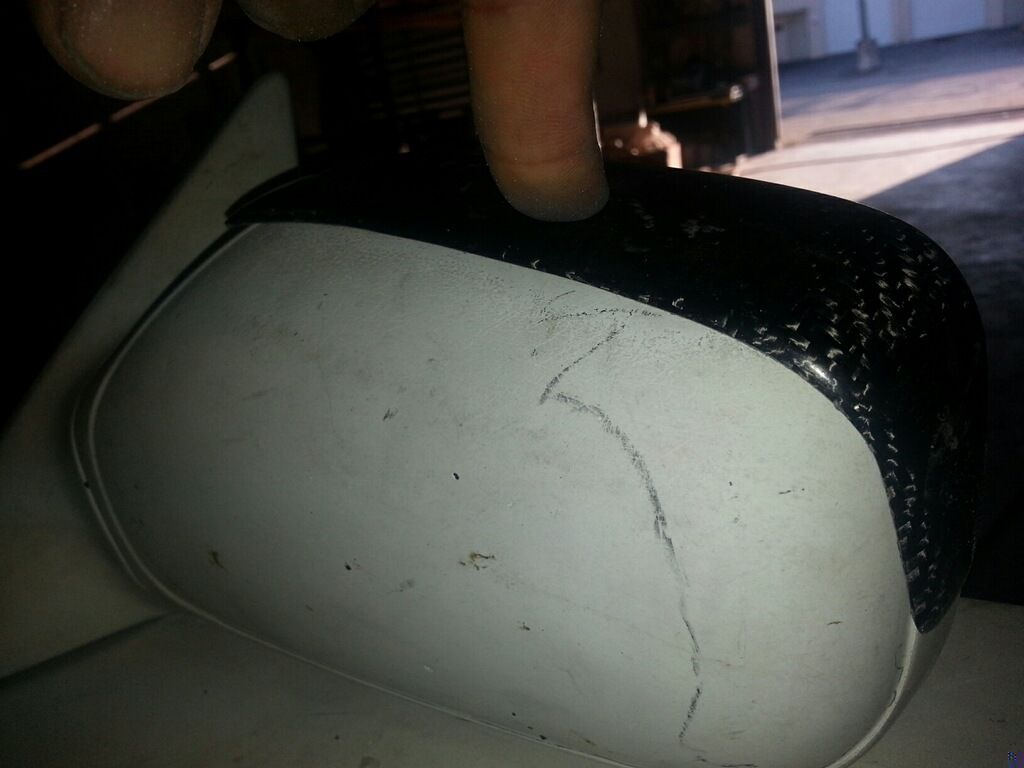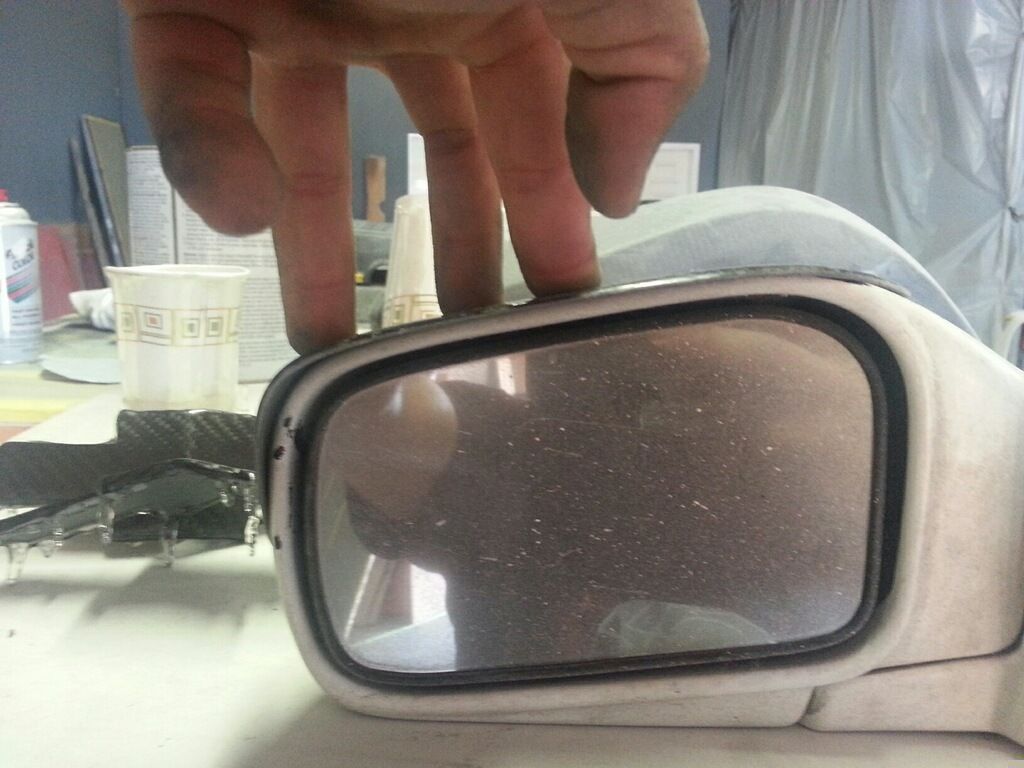 Test fitted on USDM B14 Mirror: 6/24/14...pics below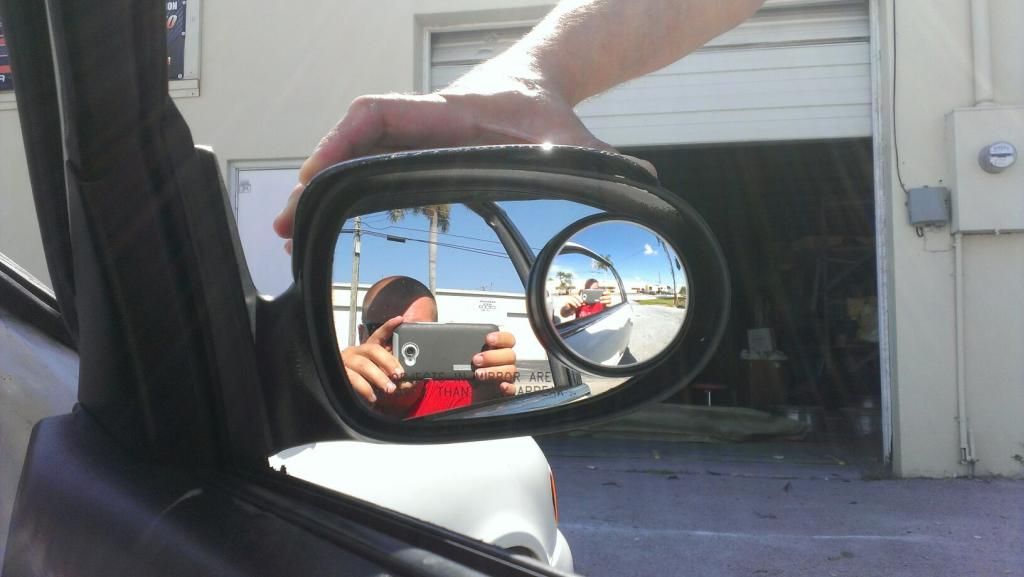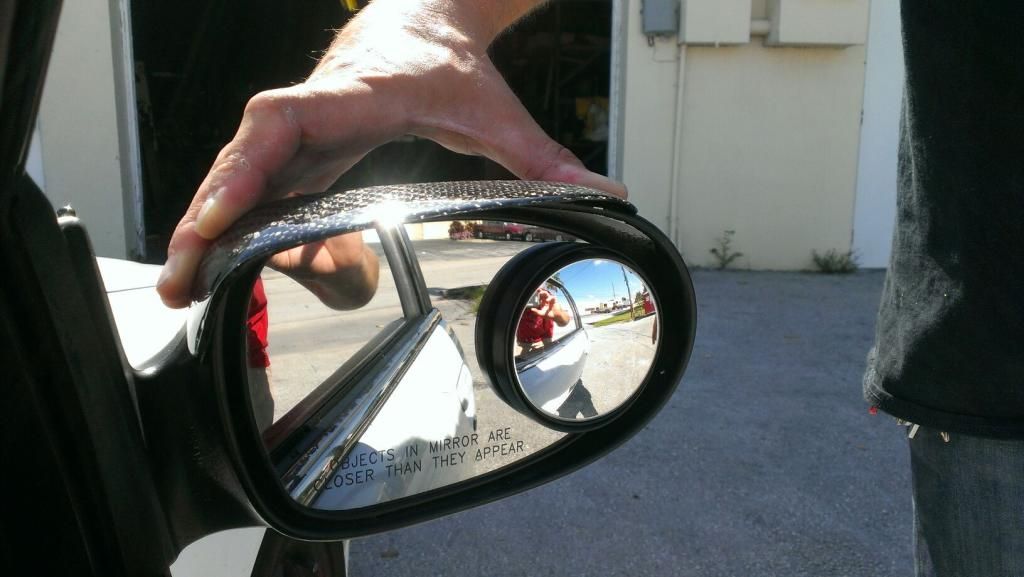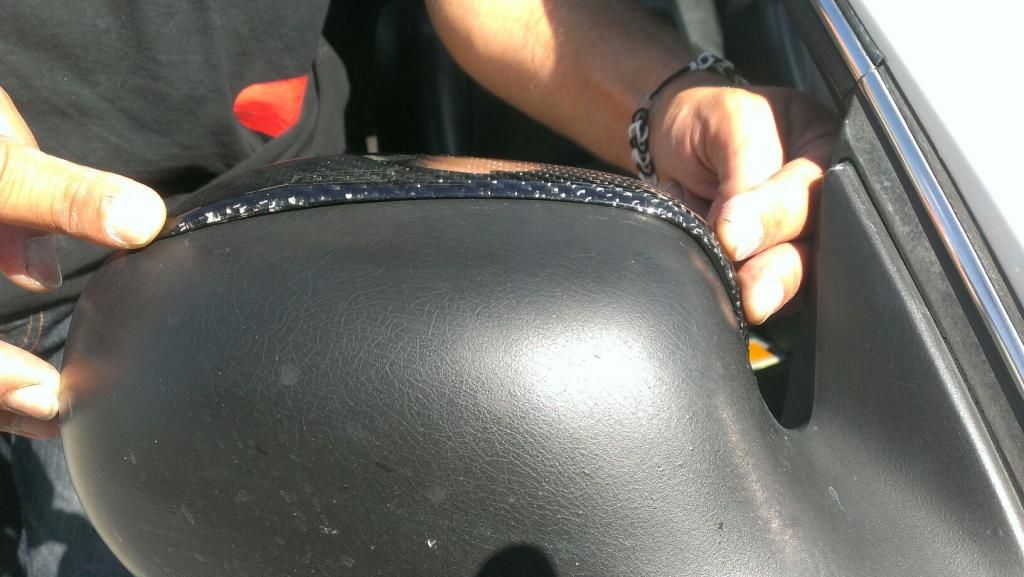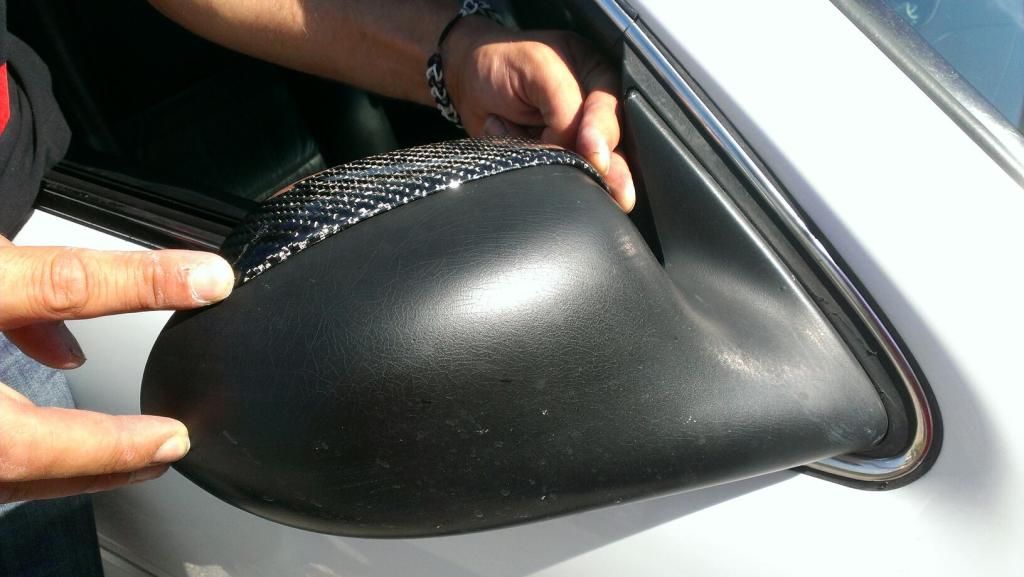 8/12/14 Update: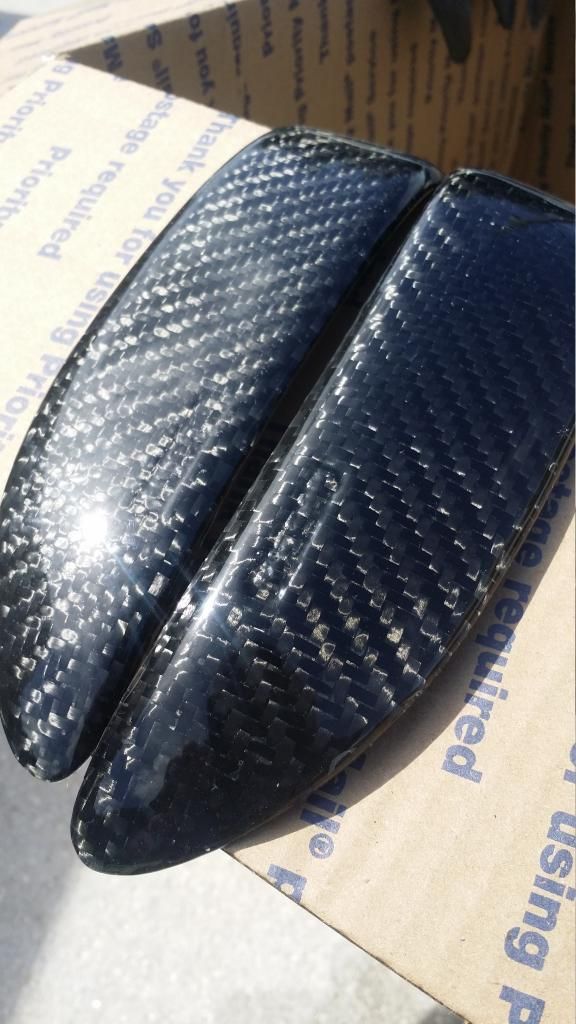 Starting to get some of these. I'll have details soon.
They should be in the
$205
to
$250
shipped range and as I said, I may run a GB to keep cost down more. This will be happening within the next coming month.
Update for 8/20/14:
Ok so after some diligence here's the rundown of info:
$225
shipped at the first set of 10 commited pairs.
For every 10 sets that commit, the pricing adjusts
$10
.
$215
@ 20 sets
$205
@ 30 sets
and so on...
The first buy in will cap @ 50 sets, so the cheapest possible pricing is
$185
shipped.
Please note that paypal fees are not included but will only be
$4-$7
additional.
These will come with self adhesive 3M tape for application. They are light and do have some flex.
I've confirmed fitment on:
JDM & USDM B13 mirrors
B14 USDM mirrors
I still need to test:
P10 USDM & JDM mirrors
NX USDM mirrors
B14 or P11 JDM mirrors
S14 USDM or JDM mirrors
They
DO NOT FIT
:
P11 USDM mirrors
S13 240sx mirrors
8/26/14 update: Installed my set using 3M double sided.