heres some photos as promised, of a few mods ive done to the g20 bumper to get it to fit as best as possible to the B13. first is the front rebar. at the top, there is 8 mounting points for the top of the bumper to fasten to, the two outermost holes on both sides should be hammered down flat. doing this allows the square g20 bumper to match the curvature of the b13 much easier. you will only be securing the top of the bumper by the 4 centre mounting holes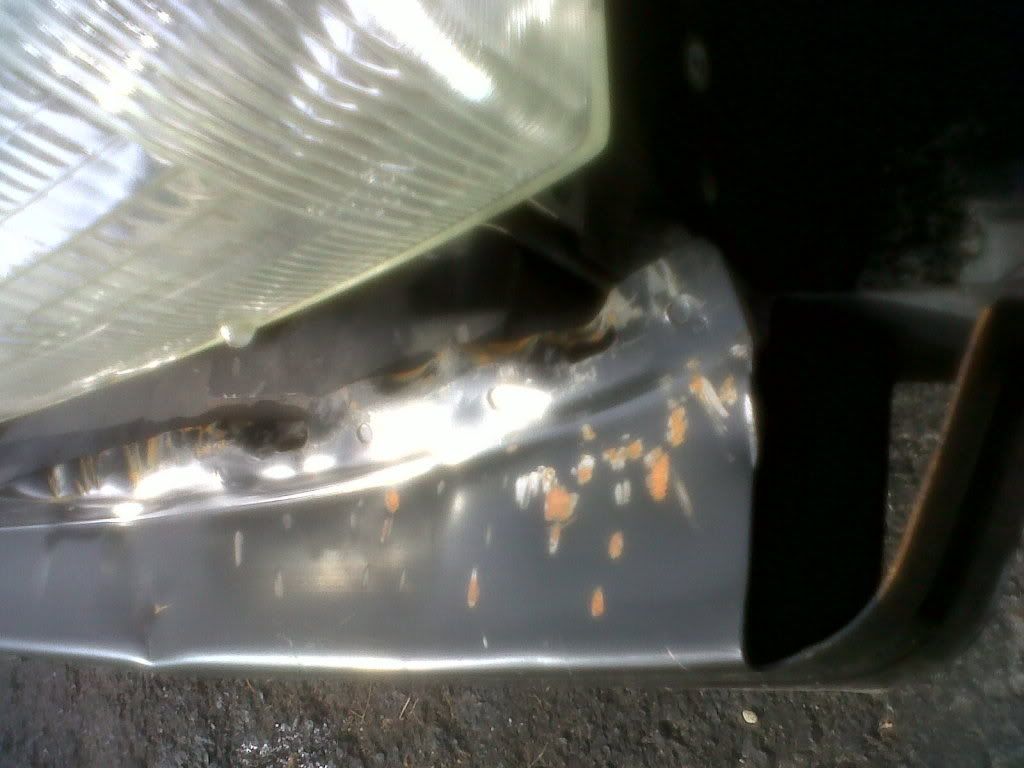 next is the bumper itself. the tip of the bumper has a raised section that is supposed to follow the contours of the front fender well, on a g20. since it is being matched to a b13, it must be trimmed away. this lessens the overall bumper to fender gap. do both ends obviously.
near the radiator opening, the inside of the bumper protrudes too far in, and touches the lower rad support bar. this must be trimmed away.
1
2
3
thats pretty much it. I hope this helps the few that are interested in trying this alternative bumper themselves.