New Blue egg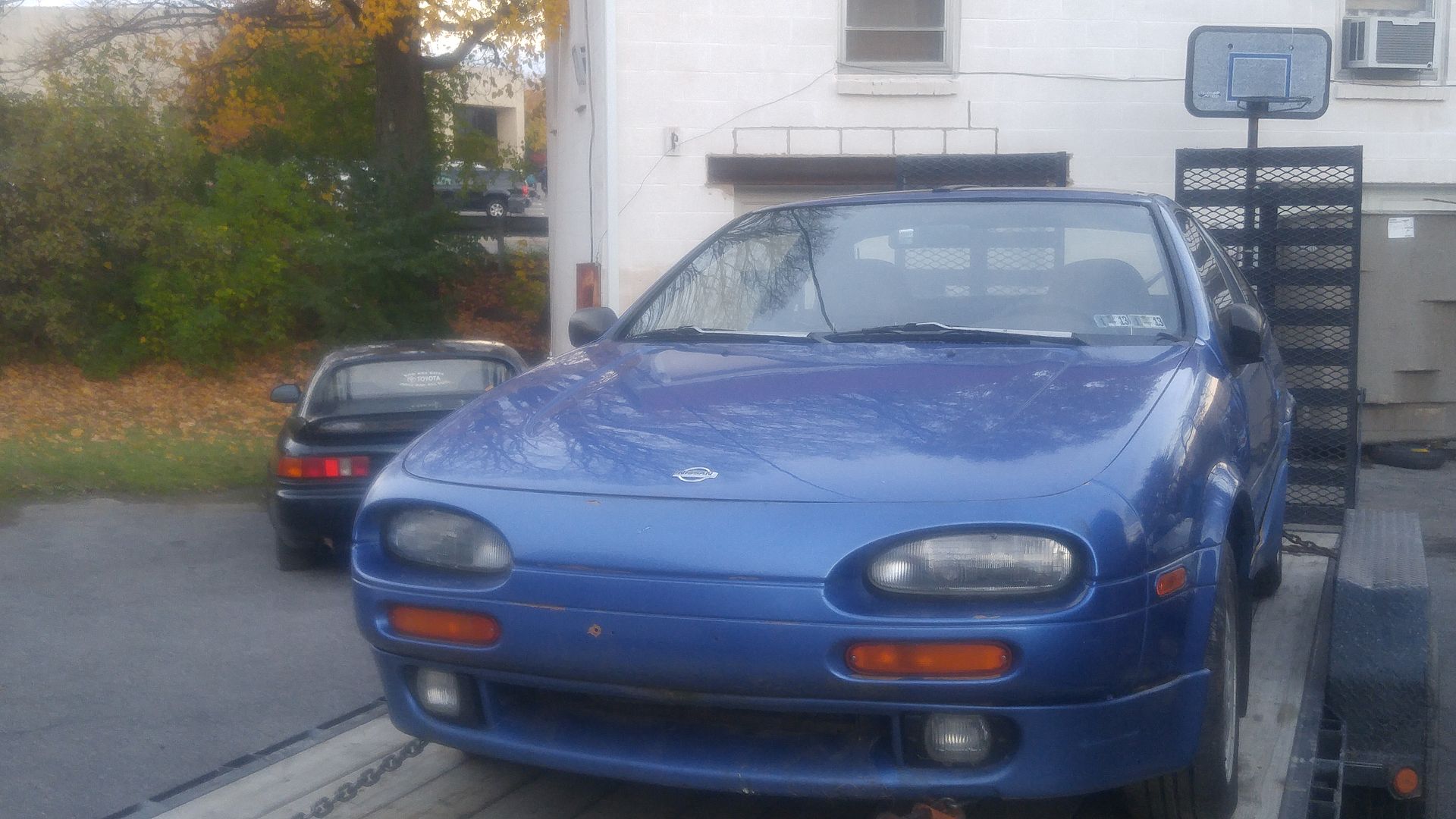 Ok, so I finally had time to go through it.
Oil Good
Power steering Fluid Good
Brake fluid Good
Coolant Good
Spark Plug Wiring Fixed
Battery Bad
After going over all that I said F#$& It and turned it over with a jump pack. Did not want to turn over, but once it got going it started rough. No Lights on the dash!!! All the lights work, except passenger side fog. Still has center cover in perfect shape. Still has original tape deck. I found a Nissan OEM NX 2000 decal for the back. This even has ABS.
Took it for a trip down my road and lost brake pedal! Well, it will need rear brake lines. This will be good for this winter. But the rust underneath is out of control, sad because the interior loogs in good shape. Needs to be cleaned and all the fluids changed. I might just do a quick swap with the JDM SR20 I have. But, when I do part this thing out there are a lot of good parts. Some I might want to hold on to, like CC.