Hello SR20-FORUM!
Hey hows it going everybody! I am mainly on here because g20.net doesn't seem to work for me, I never get a registration email but don't take it the wrong way I'm sure I'll meet plenty of cool people here! If you are in the Colorado Springs or Denver area give me a shout I'm looking for "car buddies" around here that know a thing or two about or just somebody like me who is learning more every day and respects Nissan and Infiniti cars and is down to chill or cruise.
Anyways lets get onto my car, I bought it about a year ago its a '99 G20, had 131k on it when I bought it. Was in pretty good shape, still a work in progress though. Here she is...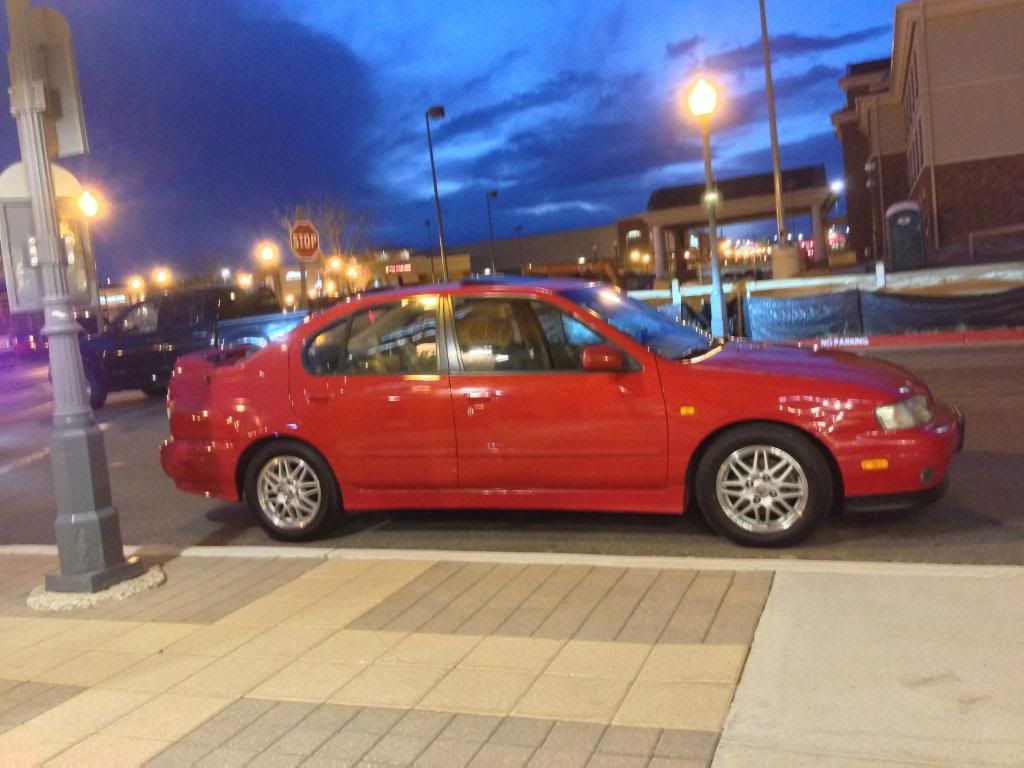 So far the work I've done to her is...
MECHANICAL
- the starter replaced (which went out on me after having her for a month)
- plugs, wires, distributor, air filter, all vacuum hoses (peace of mind and general tune-up stuff)
- engine oil & filter (of course quite often), trans flushed and fresh ATF
,
- the brakes and rotors brand new w/ fresh dot3 fluid (for peace of mind)
- new struts and strut mount bushings (to replace her worn out ones)
- All engine and transmission mounts
- cabin air filters
- Front headlamps swapped for black housing kouki duals
The bottom "rhino liner" stuff that you see on the bottom of the front bumper was peeling pretty bad and looked horrible. It came with the car and to be honest I wanted the black on it to match up with the front grill that I painted black so I PlastiDip'ed over it as well. The car needs a new paint job and has quite a bit of sun damage on the sides and the trunk and spoiler, but I cant afford that right now so I'm doing my best and thats why I'm keeping the dumb looking rhino liner on the front bumper; its coming off when the car gets replainted
.
The engine runs great and gives me about 28-30mpg on the highway and idling sounds as smooth as a sewing machine
. Her engine is there the auto trans needs a rebuild, kicks pretty hard sometimes from 1-2 during upshifting and kick-downs from time to time.
All in all I love my '99 P11, she this is one of the best built cars that I've ever owned. I would like to meet new forum members, especially in CO... so hit me up, and have a great day!