How To: Home Made Smoke "Machine" for Vac Leaks
So this is really simple stupid, but I thought I'd share as it helped me locate my vac leak in about 5 seconds. Super cheap and works great. It cost more than buying say a cigar/cigarette and blowing smoke into the line yourself, but it's healthier and wont have you going light headed.....lets get to it.
ITEMS NEEDED
Drill
Drill Bits
Hose fitting of your choice (depending on the size hose you want to use for the testing purpose)
Valve Stem
Glass jar with a metal lid
Air compressor (or any type of device that can pump air)
Incense
First what you going to do is drill 2 holes in the top of the jar lid. Screw your valve stem through one of those holes and tighten the nut that smashes the rubber seal to keep it air tight.
Next screw the hose fitting you picked into the other hole. I would have used a hose fitting with a 90 degree bend so when I connected the vac hose it wasnt straight down on to it, but the fitting i used I had laying around already. Because it wont "screw" in air tight obviously, surround the hole you drilled with some epoxy to create a seal. (Let it dry)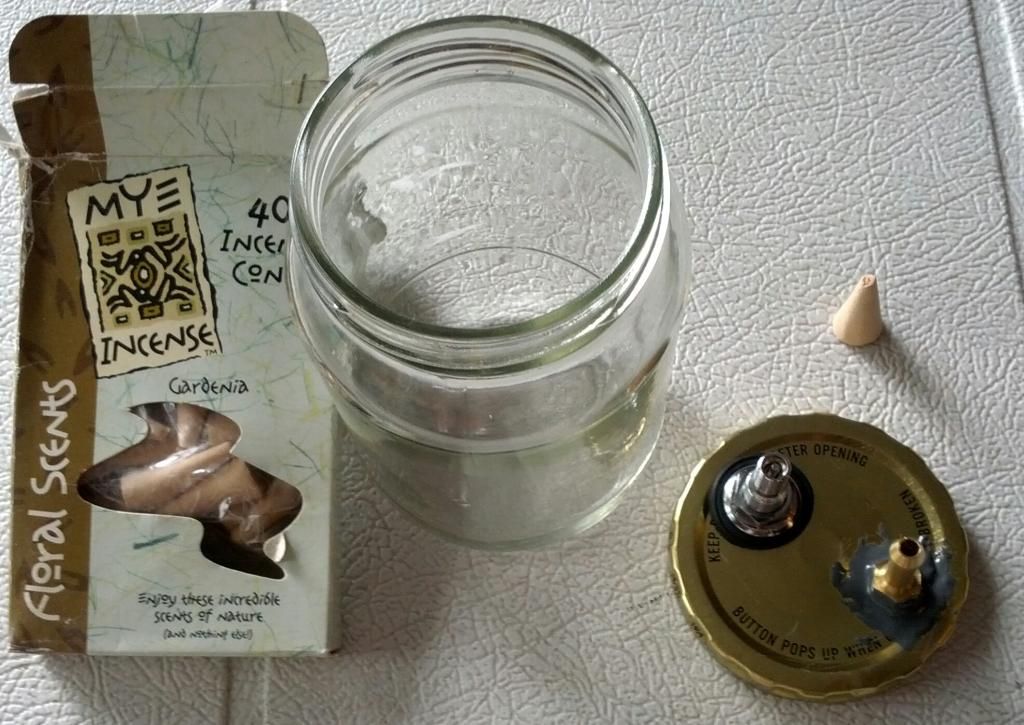 While its drying, fill up the air compressor with air but use the regulator to turn down the pressure as you dont need to rocket fire the smoke into the lines lol. If you dont have an air compressor, just use one of those little cheap emergency tire pumps. A bike pump would work, but would be more effort to manual pump it.
Now there is many ways to seal the air box so the smoke doesnt just roll right out through the filter but I found the easiest way is to remove the hose from the MAF and plug that. I just used a can of carb cleaner i had and tightened the clamp around it.
Next grab a couple sticks (or mounds in my case) of incense to burn that will create the smoke. You need a couple because only 1 or 2 wont create enough smoke. I lit 3 on fire with quickly with a portable torch and put them into my glass container, sealing the lid nice and tight.
Slide the vac hose over the nipple of your fitting, and connect the tire chuck to the valve steam and pump that smoke into the engine.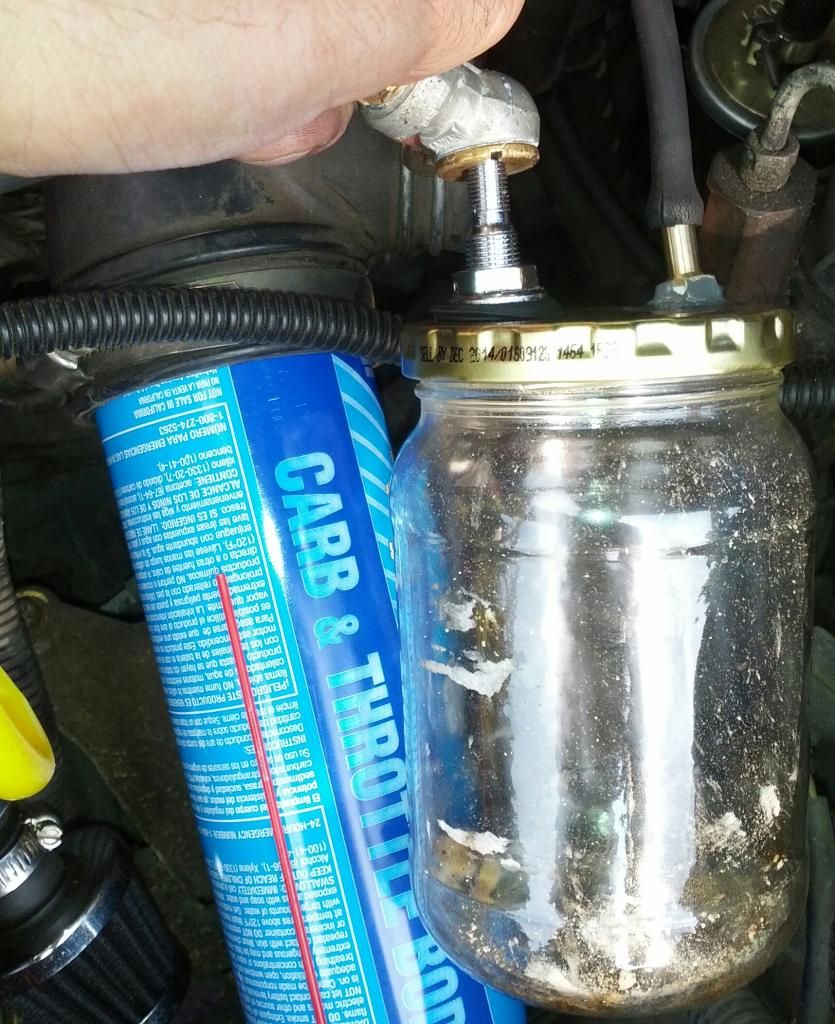 VIDEO
Witness where the smoke comes out from, and boom, there is your vac leak. Fix the leak and have (another) beer!