95-97 cat vs. 98-99 cat comparison pics
I've seen a few questions about the bigger cats in the 98-99 200sx and Sentra SE(L). I had the two side by side and took the opportunity to measure and snap a few pics.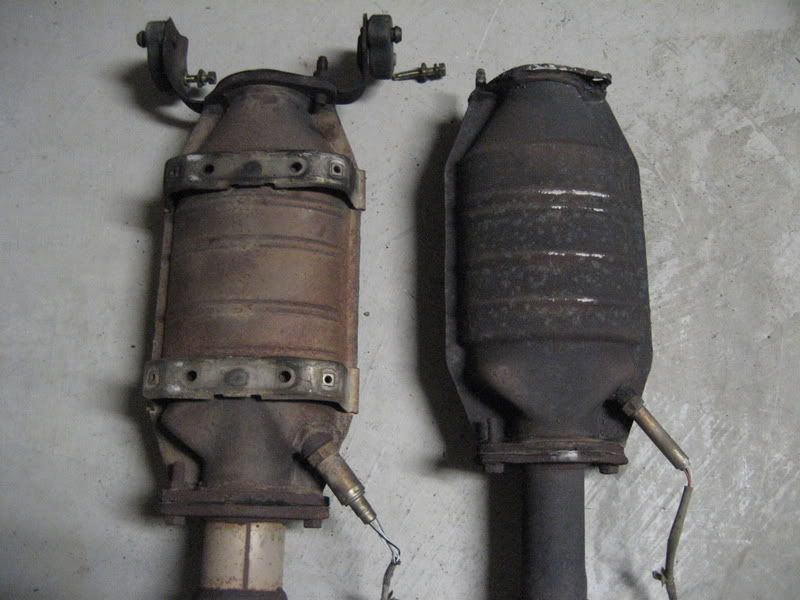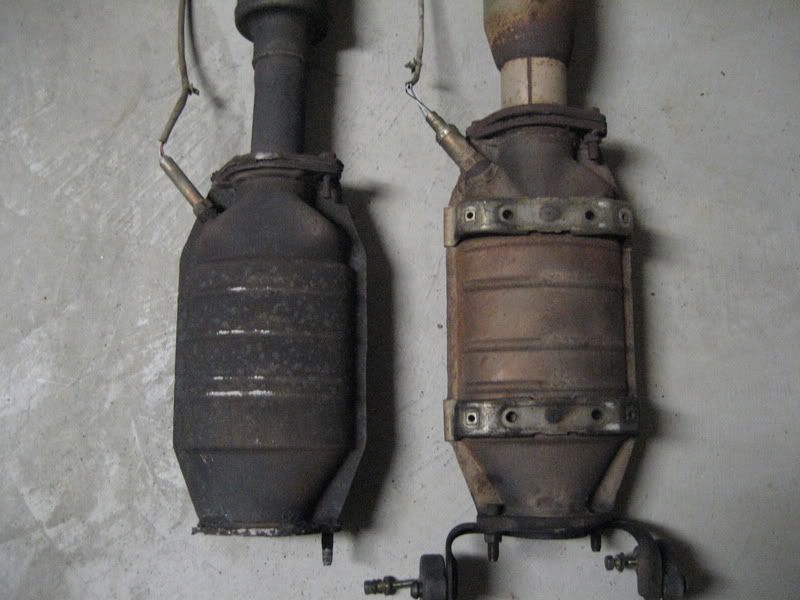 The 95-97 cat is 12 and 5/16 inches and the 98-99 is 13 and 3/4 inches. That's a difference of 1 and 7/16 inches. If you're putting an exhaust from a 95-97 on a 98-99 it needs to be shortened ~1.5 inches. If you're using an exhaust from 98-99 on a 95-97 it needs to be lengthened ~1.5 inches. I just thought I'd clear that up for everyone.
When I swapped an exhaust from my Sentra over to my 200sx. I opted to just use the 98 cat, which worked like a charm. If you go this route, you'll need a "skinny" O2 sensor adapter. The 95-97 use a skinny O2, the 98-99 use a fat O2. I happened to have an adapter laying around so it all worked out pretty well.