need help with HID wiring (have pics)
alright, i'm not afraid to admit that i'm a freaking idiot when it comes to hid lighting, so maybe you guys could set me straight on wiring up HID bulbs that I have for my car. I have an HID "kit" of sorts that was pieced together from my coworker: he gave me 2 ballasts and a relay harness that were leftovers from his car, and he also bought me H4 HID bulbs that i'm hoping will work with my tsuru headlights. Anyway, here's the list of what I have:
-30A relay harness (without a "remote turn on plug connector", which i'm guessing would connect to the lighting harness in the engine bay)
-2 apexcone ballasts
-2 H4 4500K HID bulbs
here's how i think it all wires up:
30A relay harness positive wire goes to battery, ground wire goes to chassis ground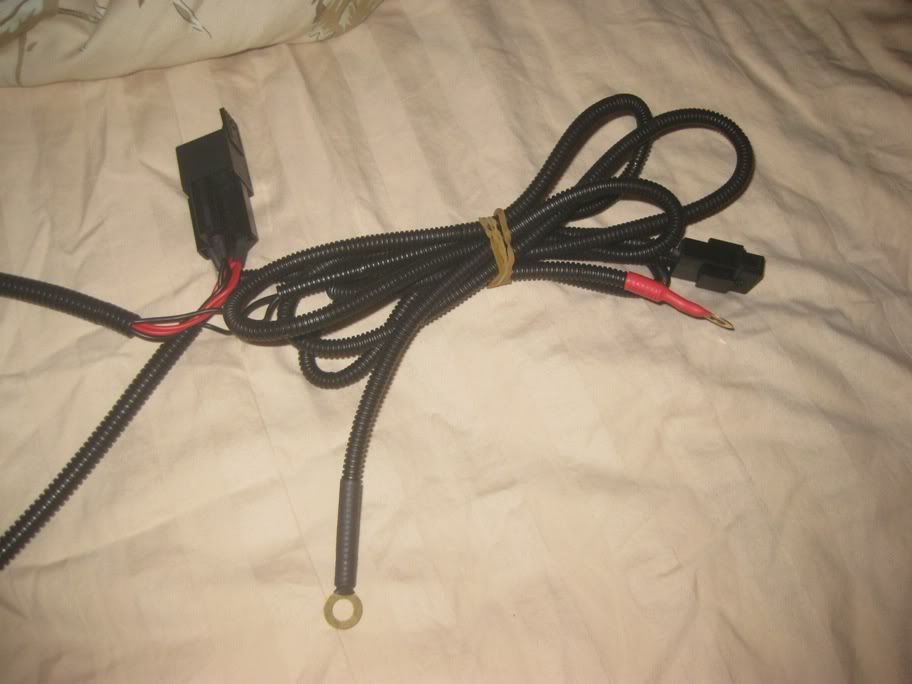 the big ballast plug from the relay harness plugs into corresponding connector plug on the ballast. the 2 smaller plug connectors on the ballast connect to the corresponding ballast connectors on the HID bulb. the leftover positive and negative leads from the relay harness connect to the opposite end of the H4 connector on the HID bulb.
entire wiring of relay, ballasts, and HID bulbs: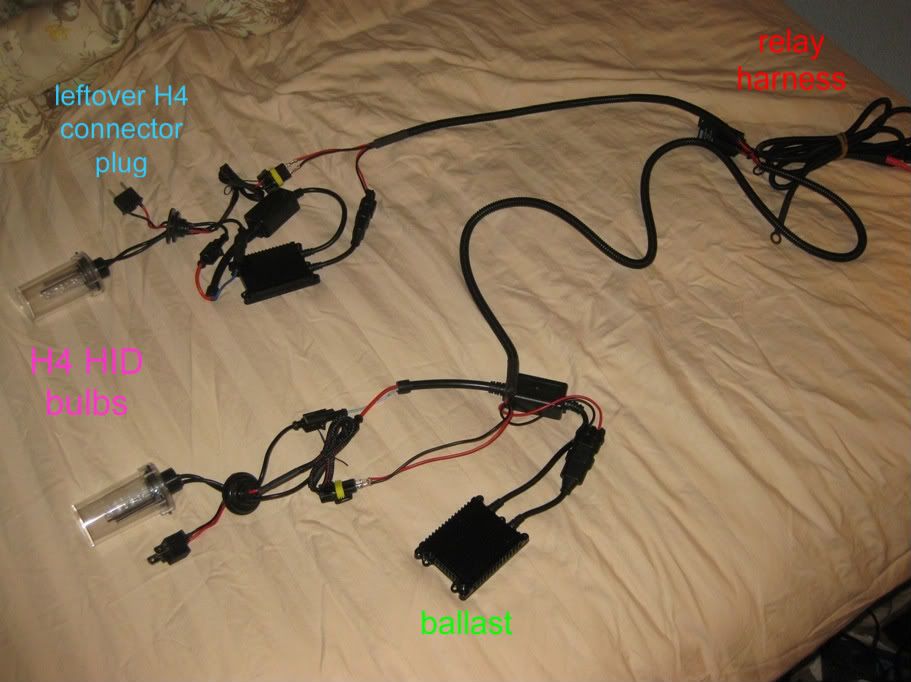 blow up of wiring connectors: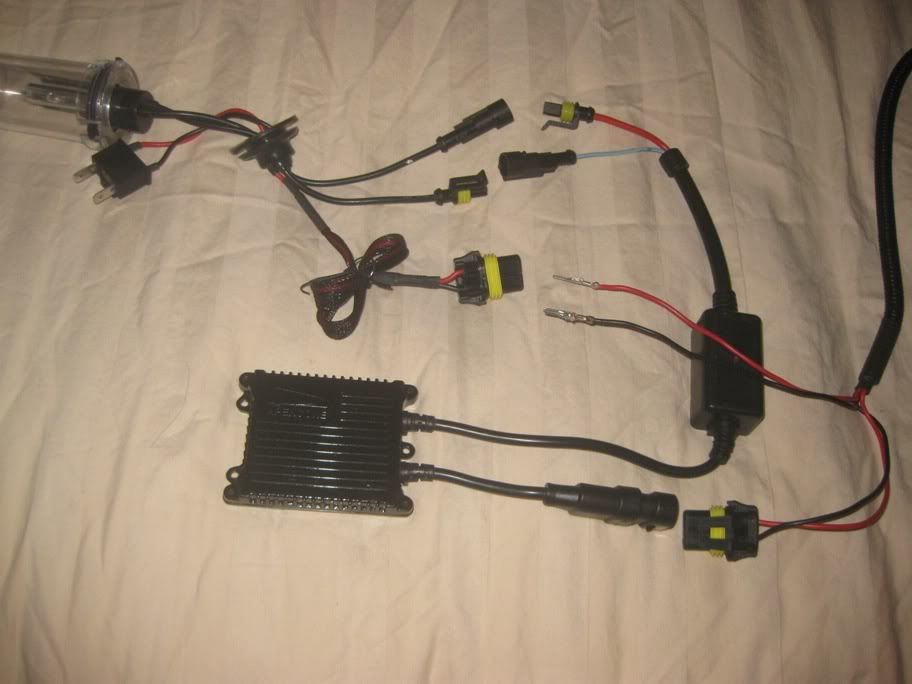 closeup of H4 bulb and leftover H4 connector plug: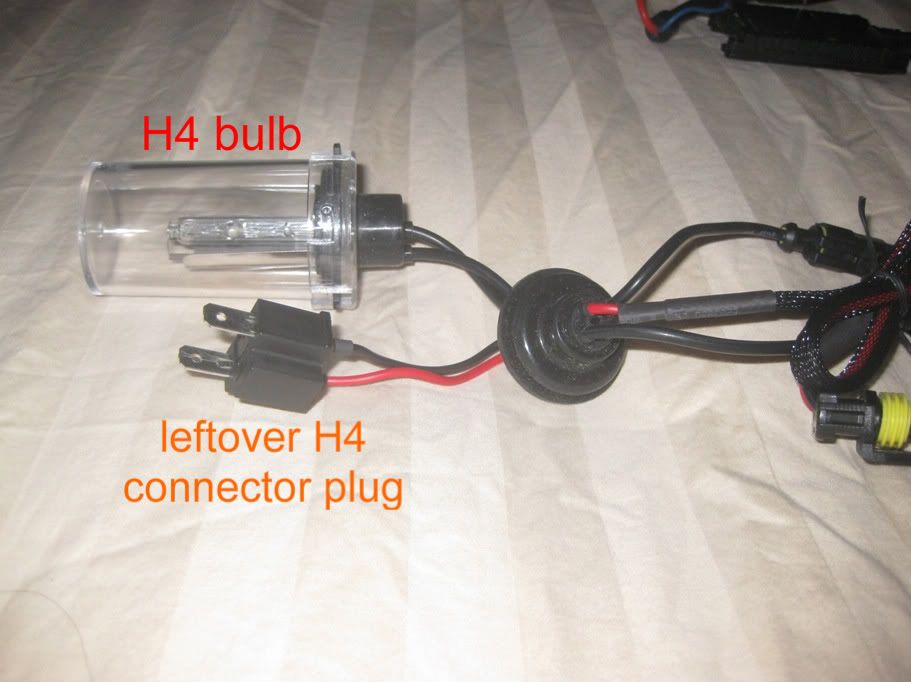 So If everything is wired up correctly, all that's leftover at this point are the H4 connector plugs on the HID bulbs. so do i just wire these connectors into the stock lighting harness connectors that go to my current bulbs, and i'm all good? or do i have it all wrong (would not surprise me).