Need help with clutch install: shifter is wrong position ?
Update: all is good. Rear trans mount wasn't properly aligned
Oh and courtesy of Todd
: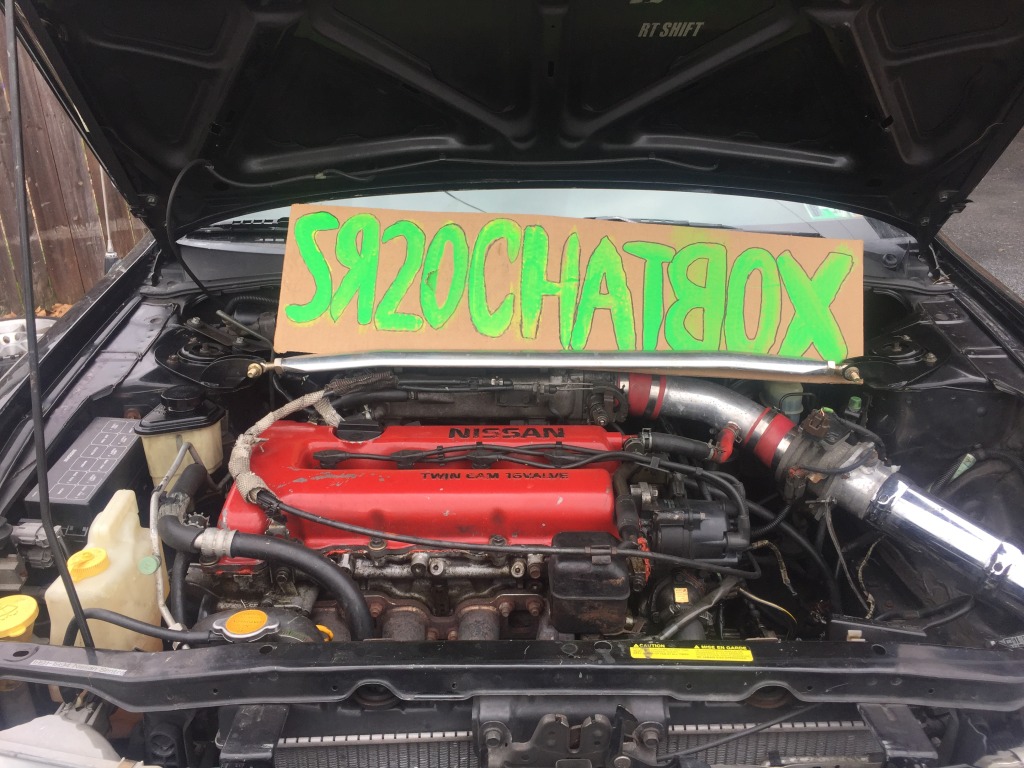 Never had this problem before. It's a 98 SE-R w/ a B15 trans swap from years ago. Over the weekend
@SE-RMonkey
and I installed a brand new Exedy clutch. We ran out of time and so earlier today I put everything back together. Everything looked normal from underneath - except the physical location of the shifter in the cabin. This is the gear shift in NEUTRAL: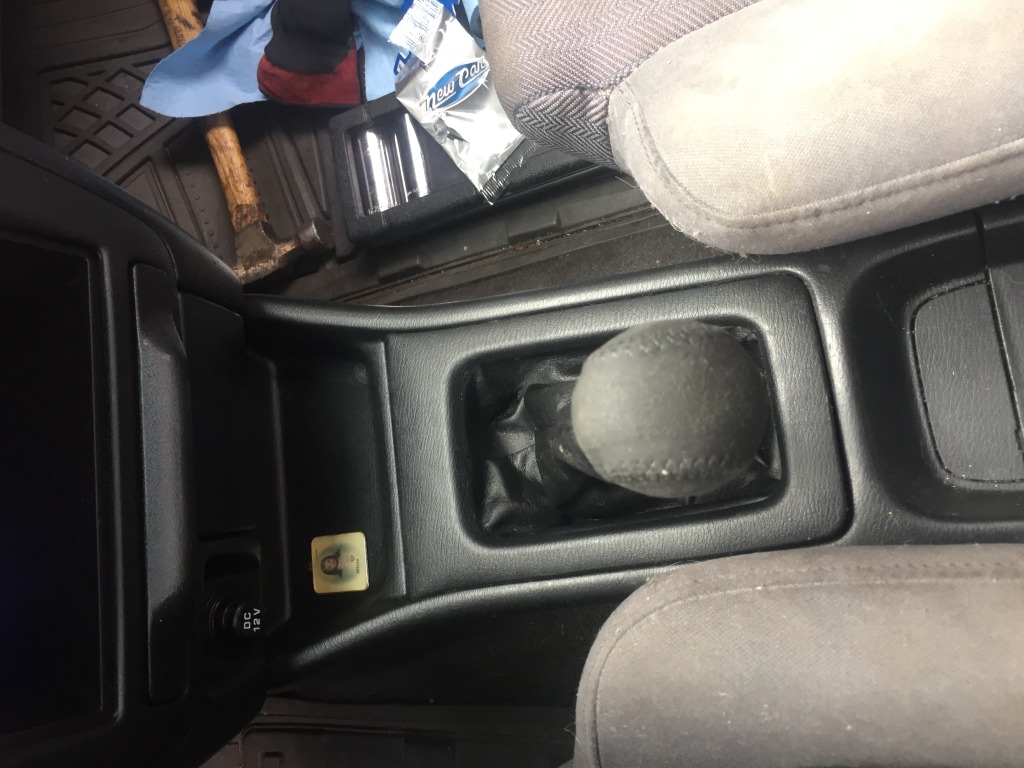 Basically, it sits somwhere around 2nd gear when in neutral. And yes, the shift linkage in this photo was physically bolted up underneath. That ain't right. I tried driving it around the block and could only get it into first gear, it grabbed fine, but that's all and I barely made it back home.
Again it's a B15 trans and it does have a B&M short shifter, but that was installed for years and never gave me a problem. Before this new clutch job the shifter was completely normal.
I just tried unbolting the linkage underneath at the transmission, and pulling the fork out and rebolting it, unbolting it and pushing the fork all the way in toward front of car and rebolting it, but nothing has made a difference. The shifter still sits way off in the cabin like the photo above.
Everything else looks fine. Trans appears to be lined up properly with both the front and rear mounts, I really am at a loss. Anyone?