Battery kill switch removal help....?
Hey guys. First and foremost, I *never* mess with electronics. I do just about everything else to these cars, but I have some sort of innate fear or something. Anyways the battery kill switch in my 98 SE-R kept engaging for no good reason, sometimes when I shut the car off it engaged (it was installed by the previous owner) so I decided to remove it all together.
The battery itself is located in the trunk and the kill switch in the engine bay. the problem is when I put all 3 wires together and then reconnect the negative battery terminal it sparks like all hell.
.
.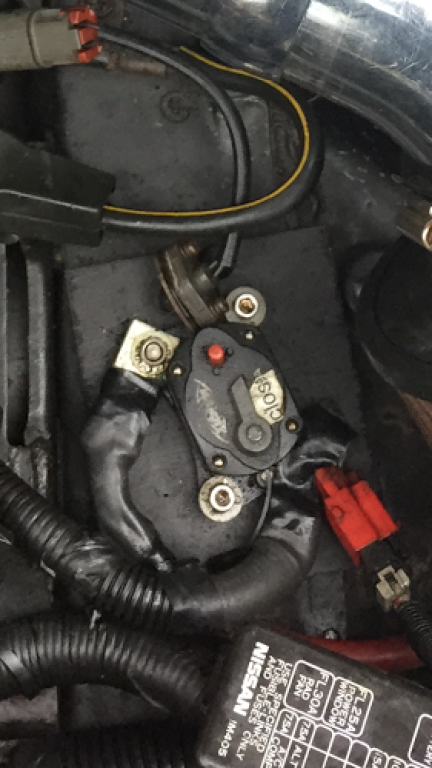 .
.
Now that the kill switch is fully removed, I'm left with these 3:
.
.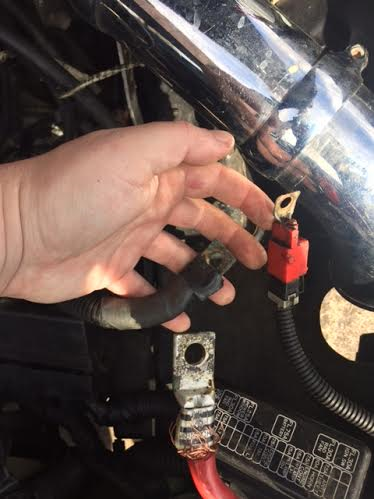 The one with the red is from the fuse box:
.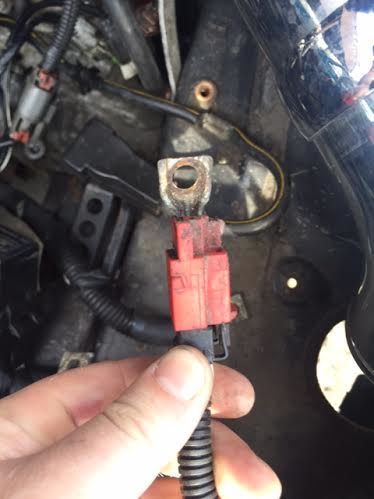 .
I popped the hood of my other 97 SE-R (that has the battery up front) and the red one is connected to the positive terminal of the battery along with, well the positive cable. So what do I do with all of these? I didn't install this and have no idea. (Remember, battery is relocated in the trunk). Ground them all separate? Ground the red fuse box cable with the power cable from the battery in the trunk, and ground the "ground" to the chassis? :???: