Radium Top Feed Fuel Seats for the SR20VE
Hey guys, just want to let you know about a new product that
Radium Engineering
has put out for us. Normally when you run a top feed fuel rail, you are left with a sort of mess to handle when it comes to mating the injectors to the intake manifold.
Well here is our answer.....Radium injectors seats! Anodized green, the 25mm injector seats sit perfectly in the VE injector boss. These seats enable you to run any injector with a 14mm lower o-ring.
Retail on these is $60 + shipping, and i feel they are well worth it. Don't you want your fuel system to look baller?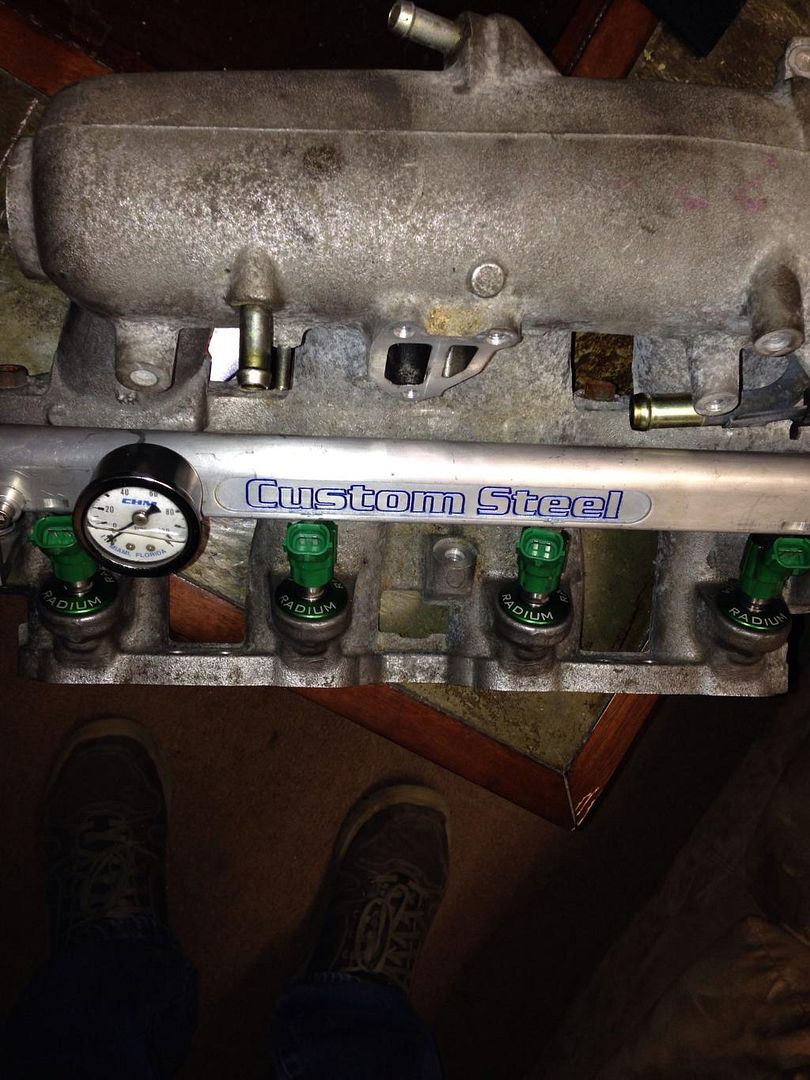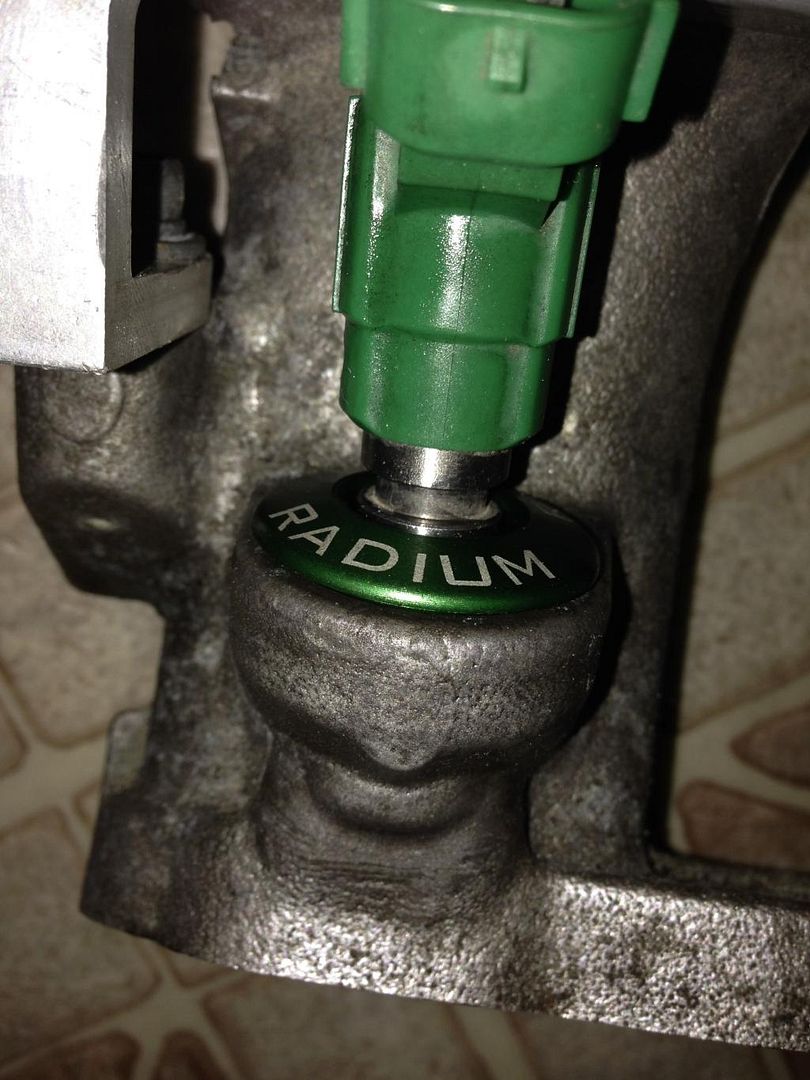 The people at Radium updated their website to reflect the proper applications. Now go and grab some
ALSO, i haven't tried and won't, but i wonder if the larger seats fit a DE boss..............?