What's this harness for
Update thanks to @Sentraga - "It's the little chime that warns you when you leave the door open or the lights are on after you shut the car off"
lol. all that worry for nothing.
Changing the gauge cluster lights, I have all 4 of them, but I don't have anywhere for the small one to go, and I don't recall unplugging it when I took everything apart. I plugged in the 3 main large ones and everything in the cluster worked. So I'm sitting in the car for a half hour trying to figure out where it goes, then gave up and came back in and did a search and came up with this:

It's the letter "E" in these photos
(from the old forum):
.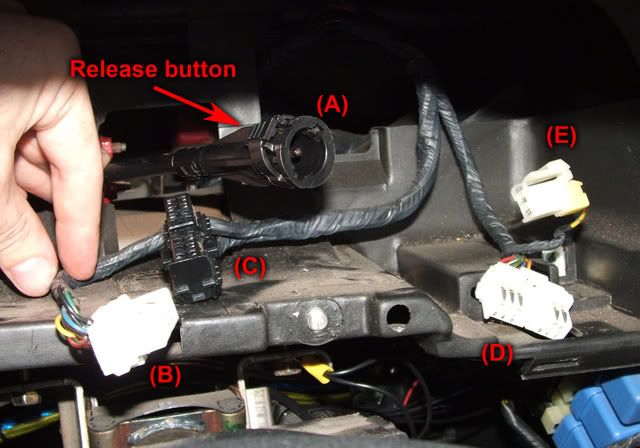 .
.
.
The issue is, I don't have that black piece for the connector with the screw on the top left?! It's just not there. What's it for? I'm hoping this is similar to the deal with my car coming without A/C but still having the harness for it. I don't want to put everything back together because it's annoying so hoping someone knows what it is.