Add me to the: Car Stolen List!!!
Well just to share this and get the word out.... I know I should have done this yesterday but I'm still pretty numb about this.
But Yes, My Se-L was stolen right out of the front drive way on Wednesday night / Early morning. No signs of a break in. No witness's as of yet. I also called the Palm Beach Sheriff on any new details. No update from other departments. Trying to stay positive but its had when you only hobby and love of 14 years is gone in a flash.
So I'm here to spread the word in the hopes that anyone comes across it. Info and pictures below.
1999 Cloud White Sentra Se-L
Black out head lights
Custom Lucino style 99 Grill
15" Rota Slip Streams on Kumho ASX Wheels.
Black side trim panels.
Black out rear lower bumper.
G20T Leather seats.
Carbon Fiber interior trim and shift knob.
Short Carbon fiber antenna
Custom Rear window visor
Stock Exhaust
SR20VE motor
Black wrinkle valve cover with only Nissan stamped (16 Valve was shaved)
SSAC Header
Wideband Gauge in custom steering column pod.
AGX struts with Road Magnet springs.
Front and rear ST sway bars and new red bushings.
Lower control arm brace
Pinoneer head unit
Ipod
Phoenix Gold 300.1 mono amp
10 Shallow Memphis Sub in custom built spare tire box.
6 1/2" Rockford Fosgate separates in front door
4" Rockford 2 ways in front door.
6 1/2" Kenwood Separates in rear deck.
Here is a link with pictures.
http://www.sr20-forum.com/members-rides/40850-wayne-s-se-l-build-progress.html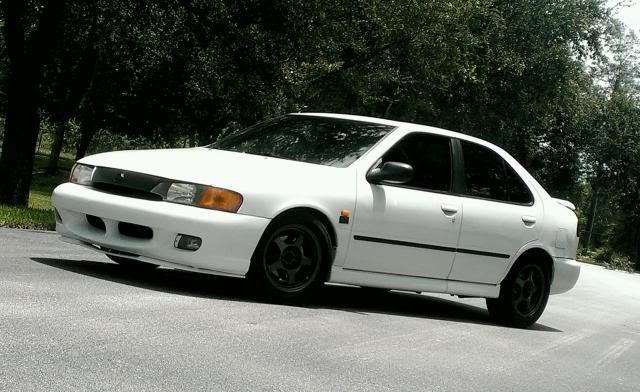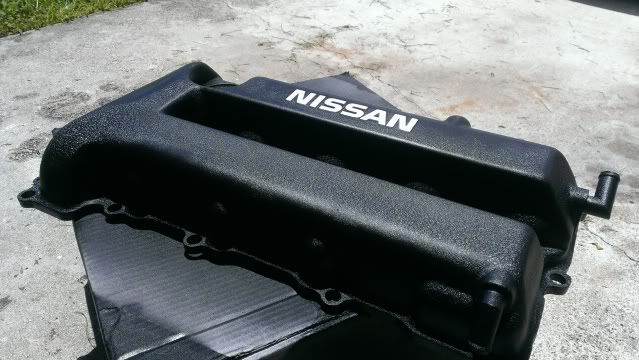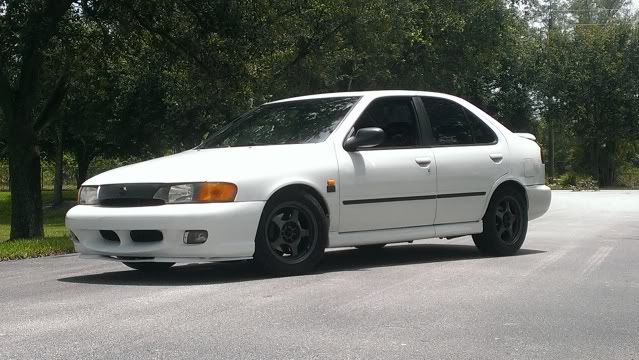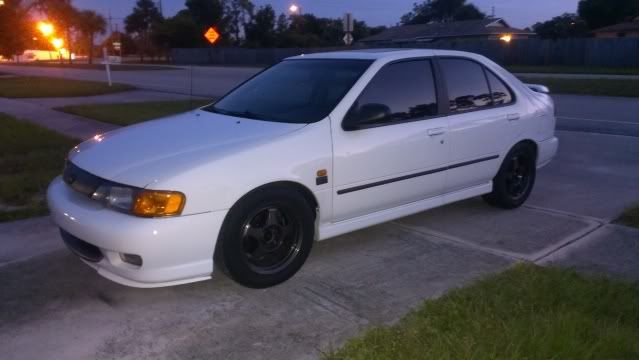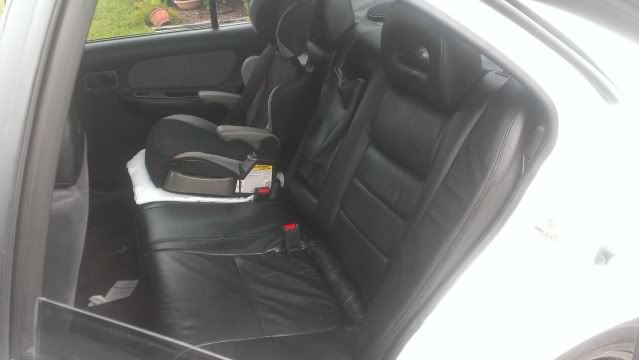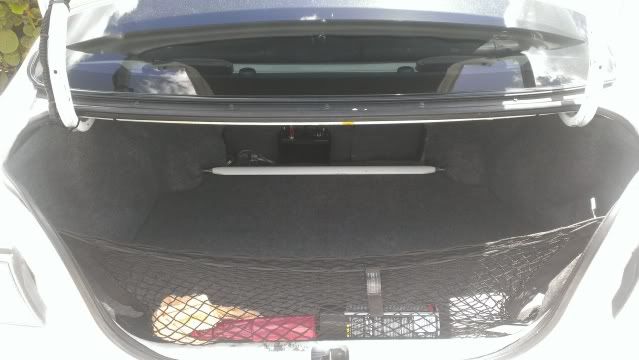 Please! PLEASE keep an eye for this car. There are many many custom parts on this car and not easy to sell with out noticing.
Help me find her. Thanx!
And to the person(s) involved..... if you are on here. I have one word for you,
RUN
.
RUN
away.... Because if I find you. Or find my property....
RUN!