EXCELLENT!!!
At first glance it appears just about identical to the USDM board with the exception of the resistor I have circled....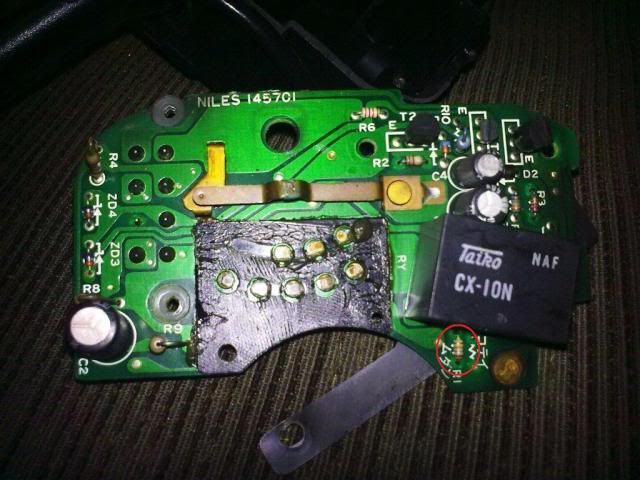 From the outter edge of the board moving in towards the black relay box the color rings appear to be red, blue, orange and gold. Can you confirm those colors in that order?
The resistor in the USDM board was just to the right of that one, but I moved it to that spot. The resistor on the USDM board has color rings of orange, blue, orange, gold meaning it is slightly different. (USDM resistor = 36k ohms, PHDM resistor = 26k ohms)
I may need to ask for pics of the components on the other side of that black relay. I think all we need to do is move/change a couple resistors and it'll work. Once I get home I'll compare the boards and the resistors I can see.....