Originally Posted by
nismoking915
tht white looks sick. but I personally like being different so im going with midnight purple "I" (color code LP2) on my car. i think its a beautiful color, originally nissan, and not outrageously overpriced


but has SE-Rican said its a lot of work. im jus gonna "hushmat" (same has dynomat) most of my car. so im jus gonna paint the out side of course and the door jams and inside trunk.
I love midnight purple, almost as much as I like the purple on my b14. Its called Royal Blue Pearl (BR1), Its an oem nissan color as well. It looks great on a sunny day.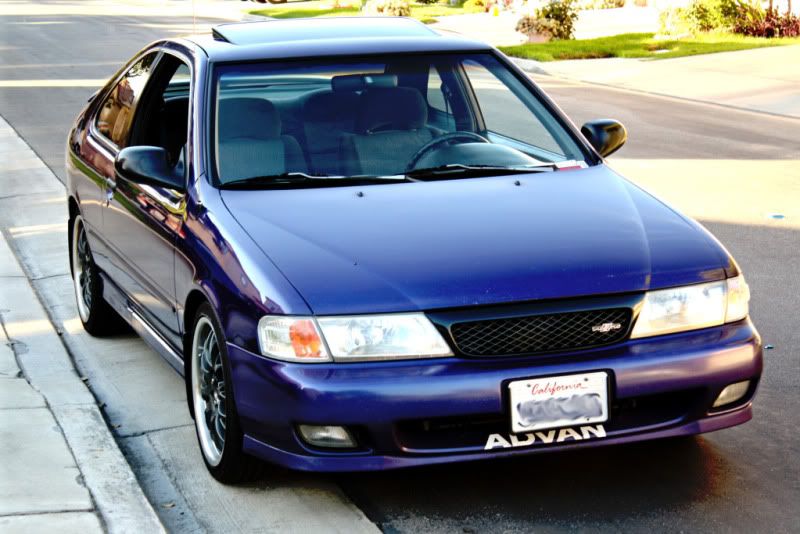 Originally Posted by
eggman
My car is white,and I will probably keep it white,but not necessarily Vail white.
IF I change the color,I am looking to do something unique,since it will cost more to do the jambs and all that.

Looking for some custom colors,Nissan or other OEMcolors,etc.
show me some pics ,if you have the color code,whatever you got.


I was at the Nissan stealership the other day and saw a nice white on a new sentra called "aspen white pearl" paint code is QAC.
Kinda has some blueish sparkles in the sun.
I really want to find a white that has some alot of silver in it to really pop in the sun.
I hate the pearl whites that look beige.(like the Z32/Q45 color)yuk

I also like the" monterey blue "on the 370z paint code RAE.
There was a member here that bought one that color,IIRC
2009 Nissan 370Z Coupe in Monterey Blue Photo No. 16935862
If your thinking Cloud White like the b14's... the color code is QM1.