Clutch Issues
As some of you know, in the past year I've gone through 3 clutches. The first got burnt up pretty badly and started this whole ordeal.
The 2nd clutch had a spring pop out after about 2months, and the 3rd the same after 1month. Finally I just decided to go unsprung, and that one gave out too. Here's what happened: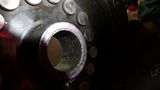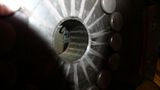 As you can see, the teeth inside the clutch disc have been completely torn away by the input shaft after about a month and a half of regular street driving. The clutch material is still in great shape, as are the pressure plate and tob. Here's a better look at the backside: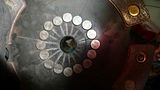 I'm simply trying to find out what's causing all these failures. Something has to be common with all these clutch issues. The dowel pins are all there and bolts in place, although on this most recent trans removal I found a couple that worked themselves a bit loose. Would an isolated loose trans bolt cause an issue like this? I just don't want clutch #4 to fail as well. Accuracy through repetition is not what I'm going for with trans removal.