HOW TO: cleaning Intake manifold ?
so i made some new egr plates,and whuile putting them on i thought about checking my tb and it was sorta gunky and oily...and inside th egr ports the IM has a nasty LAYER of stuff inside...
any tips like good cleaners?..that will helpl clean it good? i plan on taking the whole IM off to really clean it well..
and i will need new gaskets of course but anythign else? never done this....
SO UPDATE as of 10/26
tools i used:
-12mm 1/4 drive socket with 6inchextension
-10mm
-phillips and flathead screwdriver
-old brass bristle brush(to scrub inside away)
-drill with wirebrush attacment(to clean off manifold before paint)
-hammer(to tap injector bolt loose,and break the manifold seal)
cleaners i used:
-simple green
-brake cleaner
so we start with this...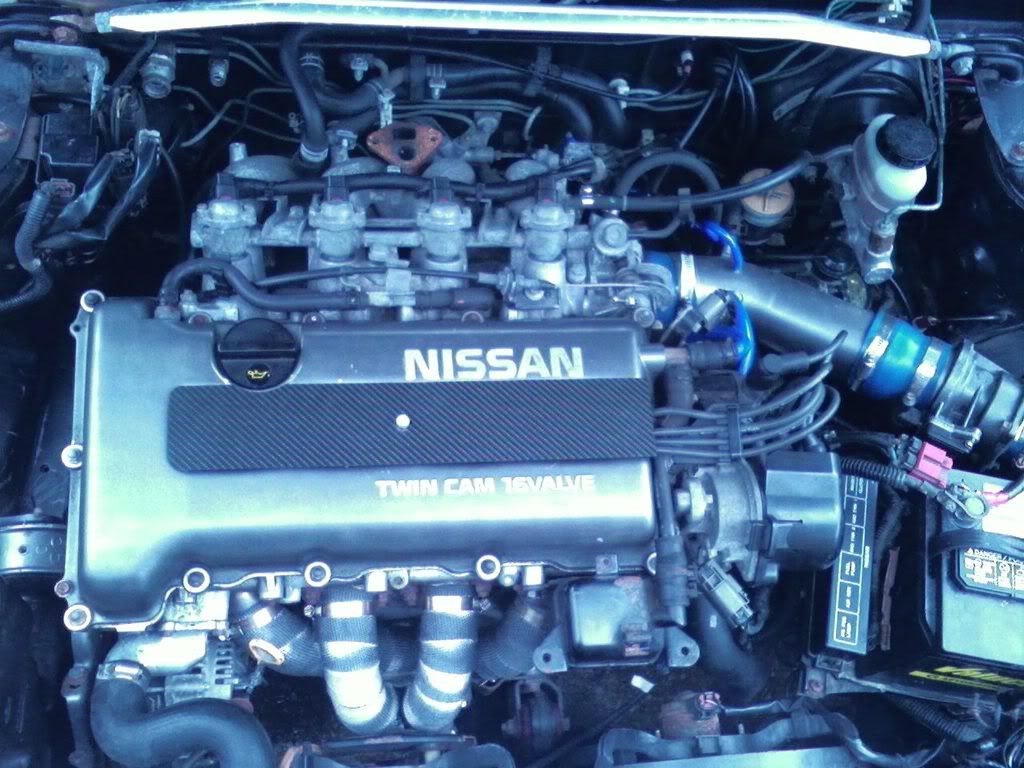 then i started taking off the injector harness and vaccum lines..
so i took pics of vaccum line before hand...just in case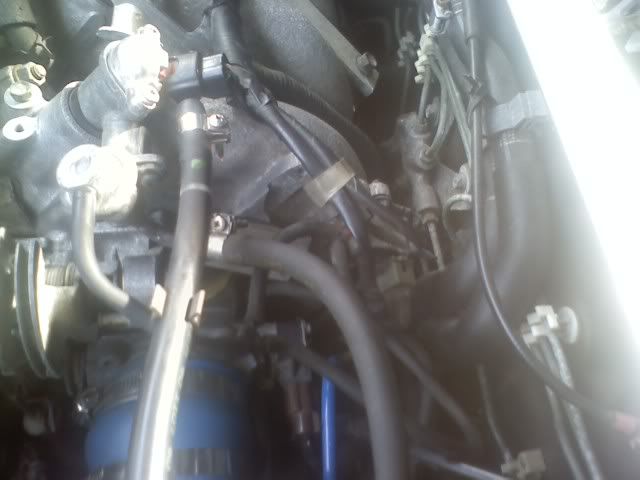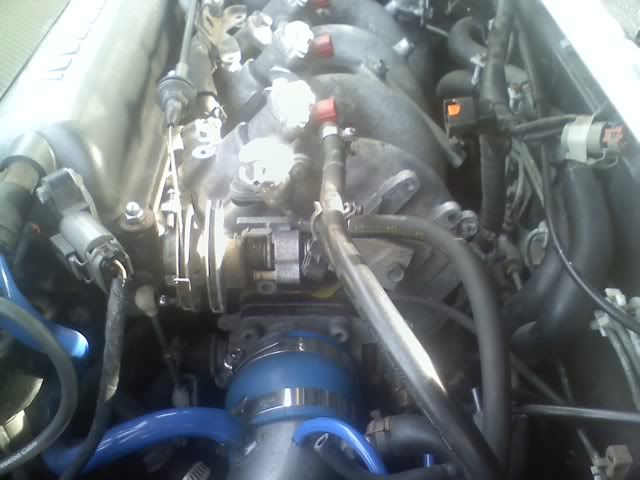 then onto removing the fuel rail....4 bolts,2 fuel ines to come undone...make sure to remember were they go..under the 4 bolts,each bolt has a plastic spacer that WILL fall out,MAKE SURE YOU SEE THEM BEFORE YOU LOOSE THEM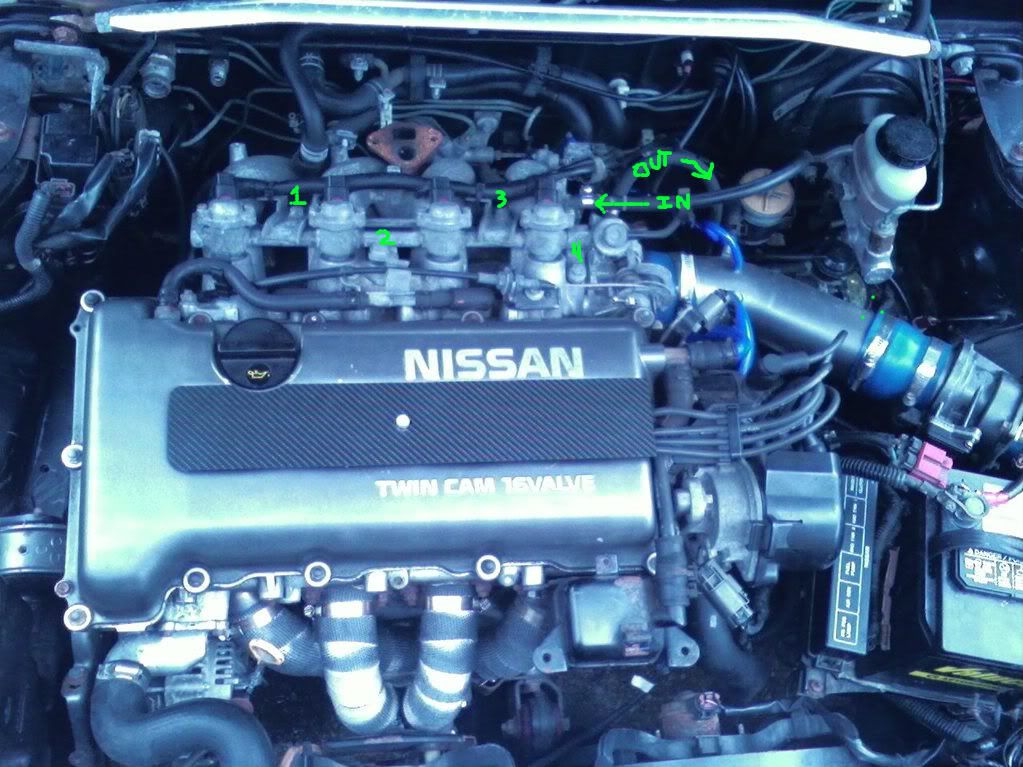 now you can get the manifold bolts easier without the fuel rail in place..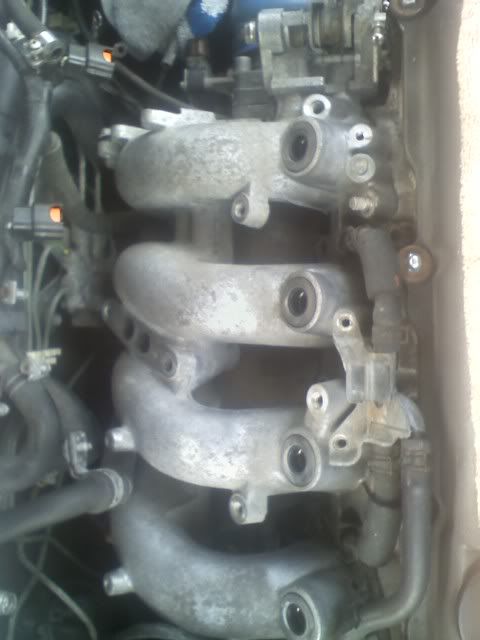 then onto taking off the bolts....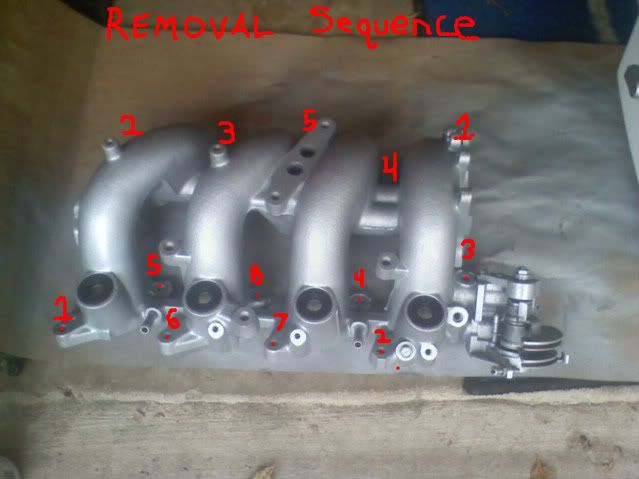 with a little patience th emanifold should come right off...also helps to bang it around a lil bit...
this is what ya get after it comes off....
well whats that wierd brown spot in the middle you say??????idk lets have a look???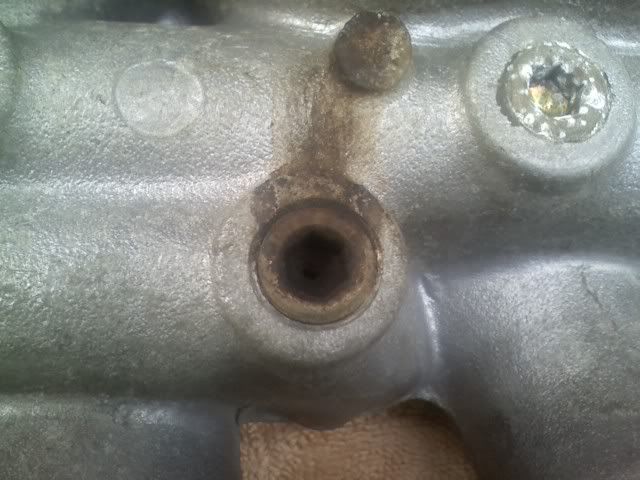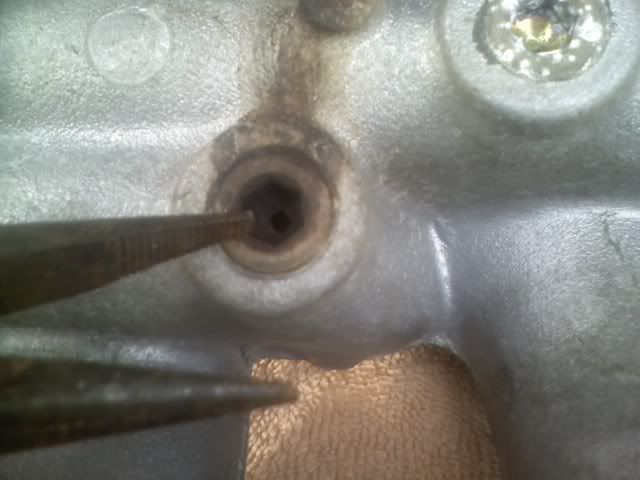 its a port into the egr crap...and IT HAS A HOLE!!!!WTF!!! NOW IVE FOUND THIS HISSING LEAK IVE HEARD SINCE IVE HAD THIS CAR!!!!
the bolt woudlnt come loose at all...so i put some quicksteel to seal it up good...
while the top of the manifold is off...have fun cleaning it all out...the egr on the hiport mani are clogged as expected, and full of gunk and oil...toothbruch and spraycan with the straw are great to use here
while most of debris and oil is found in the collector still attached to the throttle body part of the manifold...thats where most of the real stubborn oil is..after i cleande both sides,in and out,top and bottom of the manifolds i decided to paint it to make it a lil cleaner...
painted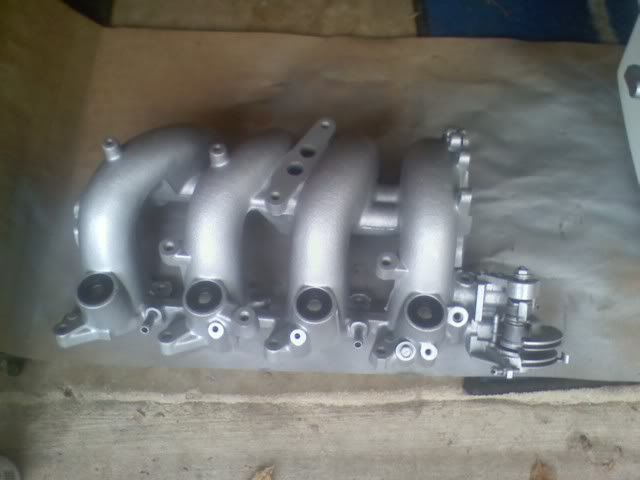 now put it back on.....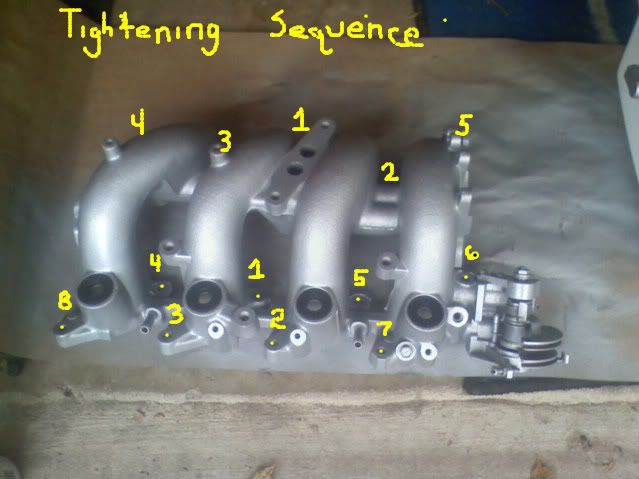 once it back on and tightened,put the fuel rail back on opposite of how you took it off....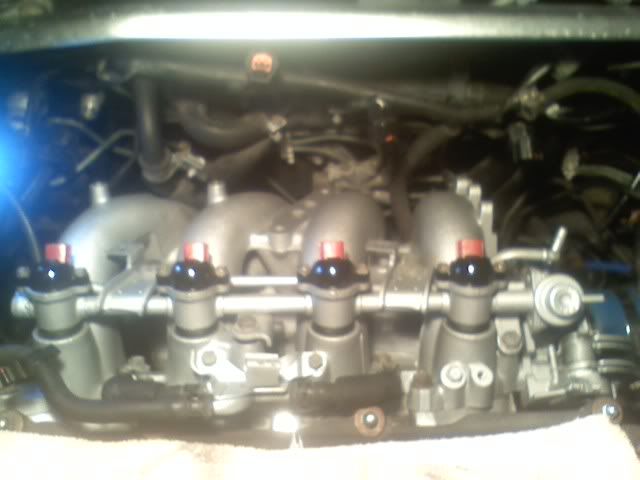 connect fuel lines,vaccum, and my egr plates...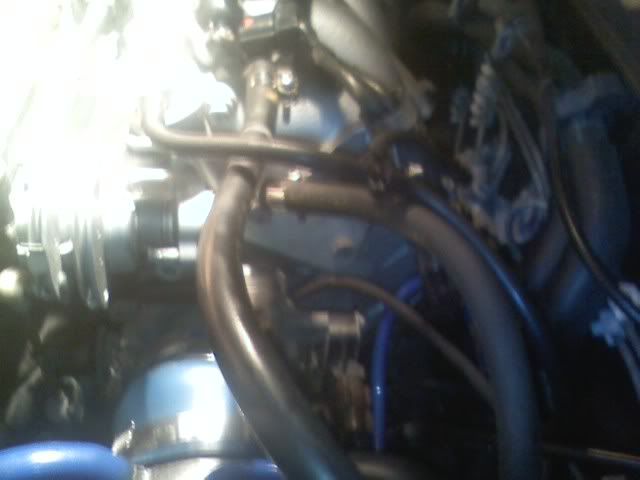 the put all the crap away.....