Nissan about to drop the ball again
Given how successful the Scion FR-S and Subaru BRZ's sales have been, it's no surprise that other Japanese automakers are turning their attention towards building their own compact sports car.
Nissan, which arguably has one of the best affordable rear-wheel drive sports coupes on the market right now, is working on a 'Mini-Z' model aimed directly at competing with Toyota's newest creation. Oddly enough though, the Japanese automaker is developing a front-wheel drive rather than a rear-wheel drive sports car, but will probably see an all-wheel drive variant based on the Juke's all-mode 4×4 i-system with torque vectoring.
Plenty of the Mini-Z's development will come from the existing Juke crossover platform, including the 1.6-liter, turbocharged four-cylinder powerplant with 190-hp. It's not quite the 200-hp that's found in the FR-S and BRZ, but the turbocharged undoubtedly gives it more of a "thrill" when driving, thanks to a wider torque range.
Whether or not this front-wheel drive sports car will make it to America is still being debated, but the automaker is expected to undercut the pricing of the current Toyota and Subaru models by as much as 10 percent. By incorporating the Juke's platform and powertrain, Nissan will be able to cut costs. According to an insider at Nissan, this Mini-Z will be comparable to the Honda CR-Z in size.
Plans for this front-wheel drive sports car was originally revealed at the Shanghai Auto Show in the form of the Compact Sports Concept (pictured above).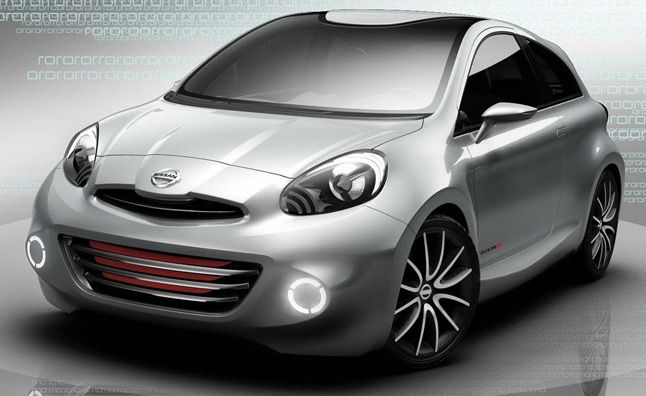 Nissan Compact Sports Car in the Works, Will Compete with Scion FR-S | AutoGuide.com News