How to: Replace Manifold and J-pipe Studs
Manifold studs (the ones in the cylinder head) and j-pipe studs are both very prone to breakage. I've broken them before, and it sucks pretty bad. If you have the manifold or j-pipe removed, I would certainly recommend replacing them.
Here's the new goods:
There are tools you can buy to change studs, but I've never used one. Short of using a special tool you have two basic options.
Option one, the double-nut method, takes a little practice, but it's pretty simple. Put a nut partway down on the stud; tighten another nut down on top of it.
Because you want to remove the stud, you'll turn the bottom nut. The top nut will hold it in place, so instead of the nut turning, the whole stud turns.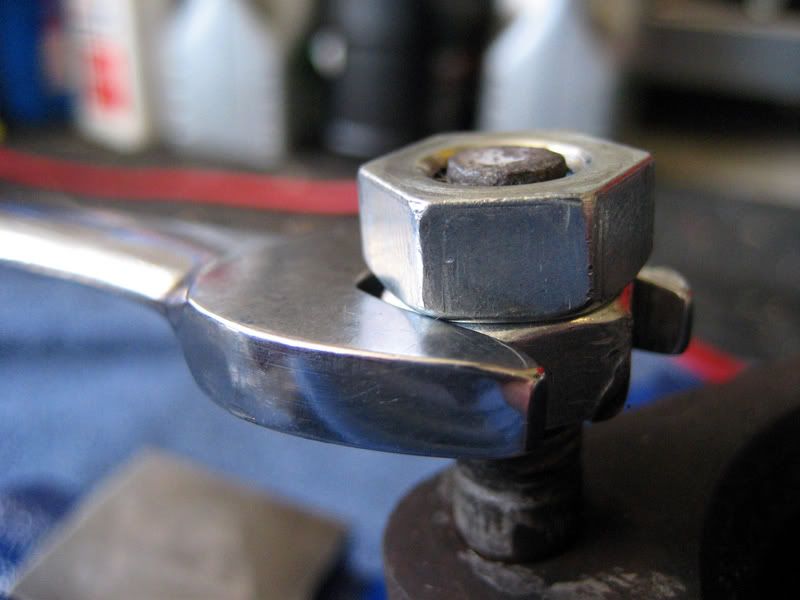 To install a stud, you turn the top nut instead.
That worked for ten out of the eleven studs I replaced. The last one required option two, brute force: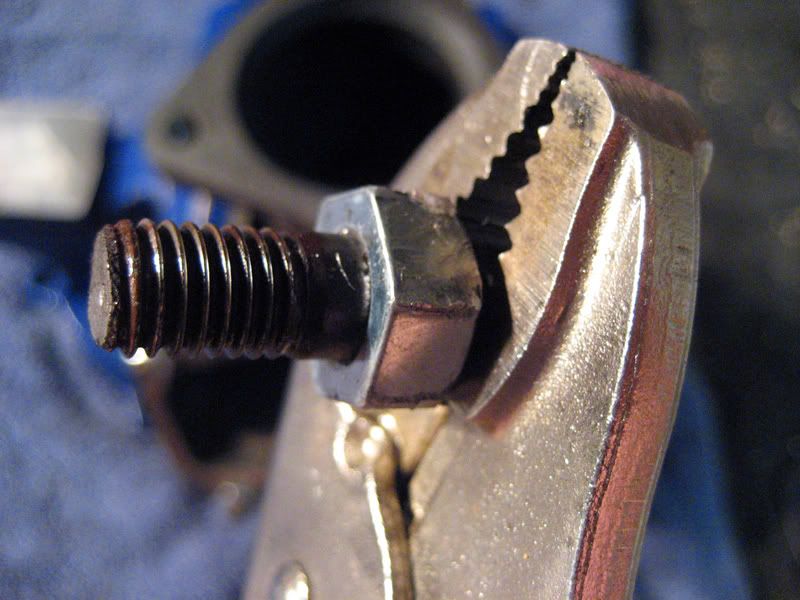 All manifold studs removed:
While the studs are out is a great time to prep the head for a new gasket. Half the old gasket is usually still stuck to the head. I used a plastic putty spreader to scrape off the old gasket residue. You don't want to use anything that could damage the aluminum.
Some "staining" is normal from the OEM gasket. Just be sure that the mating surface is perfectly smooth.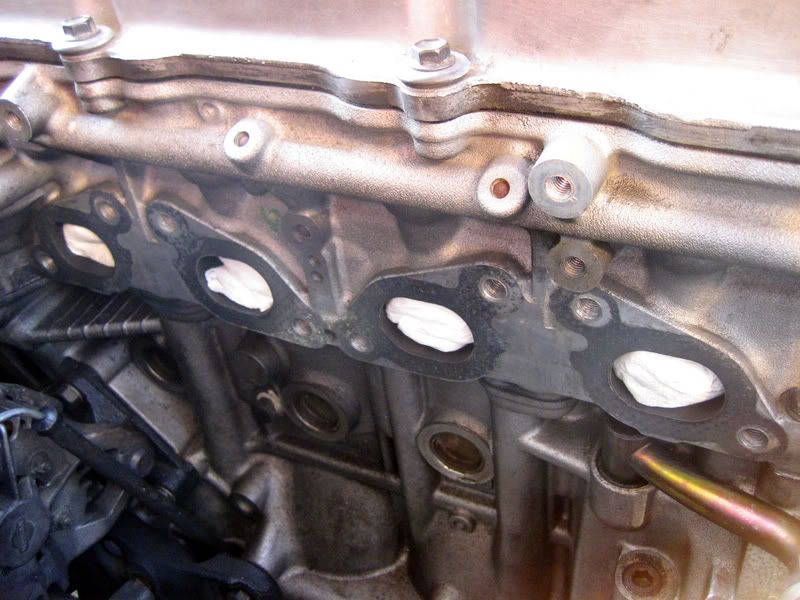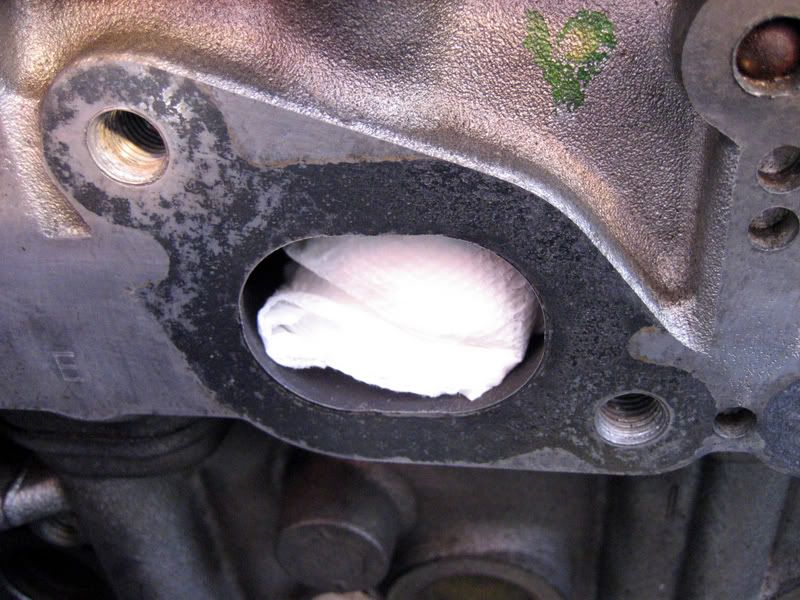 Here are the new manifold studs installed: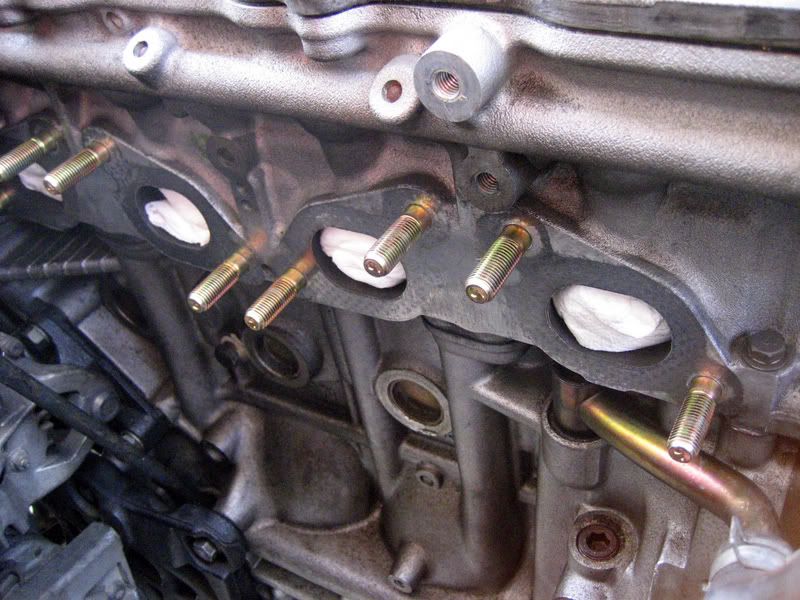 I ran into some trouble on the j-pipe studs. I read that the j-pipe studs were the same as used for the manifold (M10x1.25). Sure enough, the 10x1.25 nuts threaded right on. The first two studs came off without incident. I had to get medieval on the last one with vice-grips, but no big deal.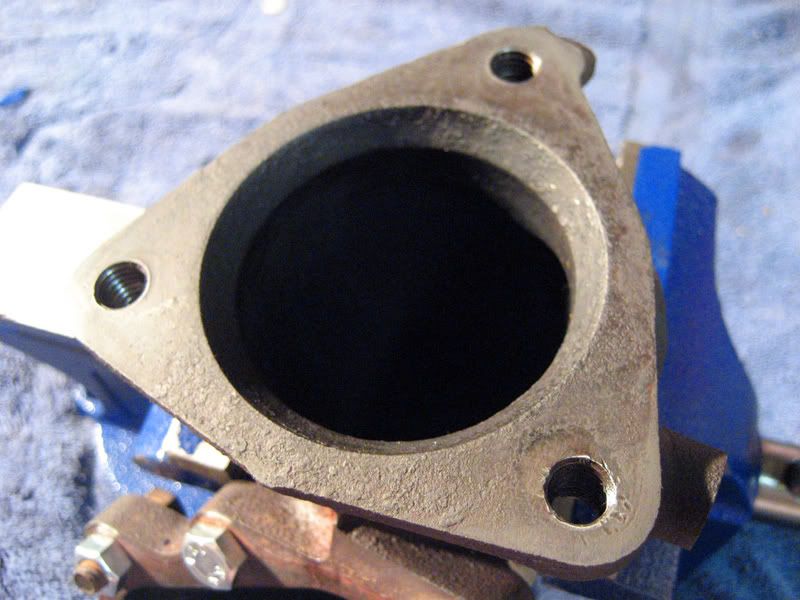 Then I started to turn in the first stud (the hole I got medieval on). It didn't really want to go, but I thought it just needed a little encouragement. I forced it a couple of turns before it started to feel really wrong. I backed it out and saw it was starting to chew up the threads. It took me forever to figure out what was going on… the original stud was two totally different threads! The "anchor" end was M10x1.5 and the "nut" end was M10x1.25. WTF?!
I picked up a tap from NAPA to clean up the threads, and I tried to find a stud like it. I checked with just about every parts store in town and even looked online, but couldn't locate one. I ended up just buying some M10x1.5 studs and some new nuts to match.