idle issues. help plz
so after my thermoblock spacer on my RR i had a vacuum leak on my TB gasket, i had 2 of the green paper like gaskets and replaced the one on the TB side with the oem metal one to fix that leak. after that i found a leak in my TB opener hose and replaced that, which i noticed made my idle drop a lot nicer when i would be driving and took it out of gear.
hoses that i replaced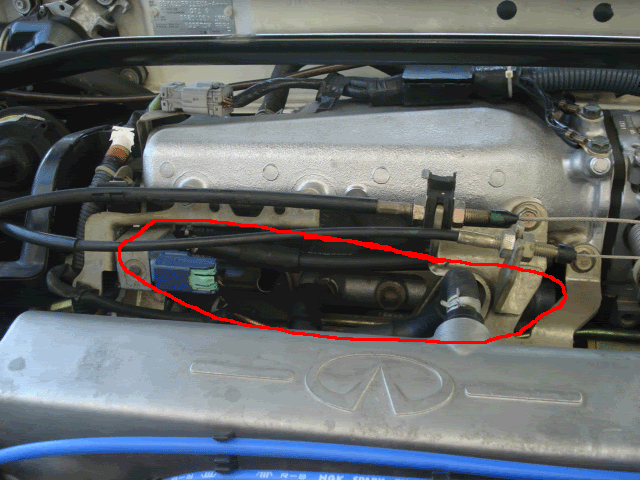 these are the two hoses i replaced the green one is behind the red colored one.
gasket i replaced with oem metal gasket
i also replaced 2 evap system hoses which are circled below. i used straight hoses, but the oem hoses came with the covers that help shape the hose into the shape needed, but idk if they could be pinched or not, every now and then my idle goes up to 1500-3000 by itself and stays there until i keep driving, or will sometimes fluctuate from 1200-2000.
also, is my TB opened supposed to be making contact with my TB cable drum? this is with the engine off, when the car turns on and vacuum runs through the opened it separated from the drum with about a 1/4 inch of space.