HOW TO: Drill and tap your block for the turbo oil drainage
Make this easy on yourself and go ahead and pull the radiator out. After you do that, drop your exhaust that runs under the oil pan. In my case I still have the stock header on here.
Make sure you put a new oil filter on since you are in essence doing an oil change through this process:
Go ahead and drain the oil:
At this point, you should have pretty good access to this guy here:
Drop your crossmember to gain access to some of the bolts that would otherwise be covered up:
All the way out: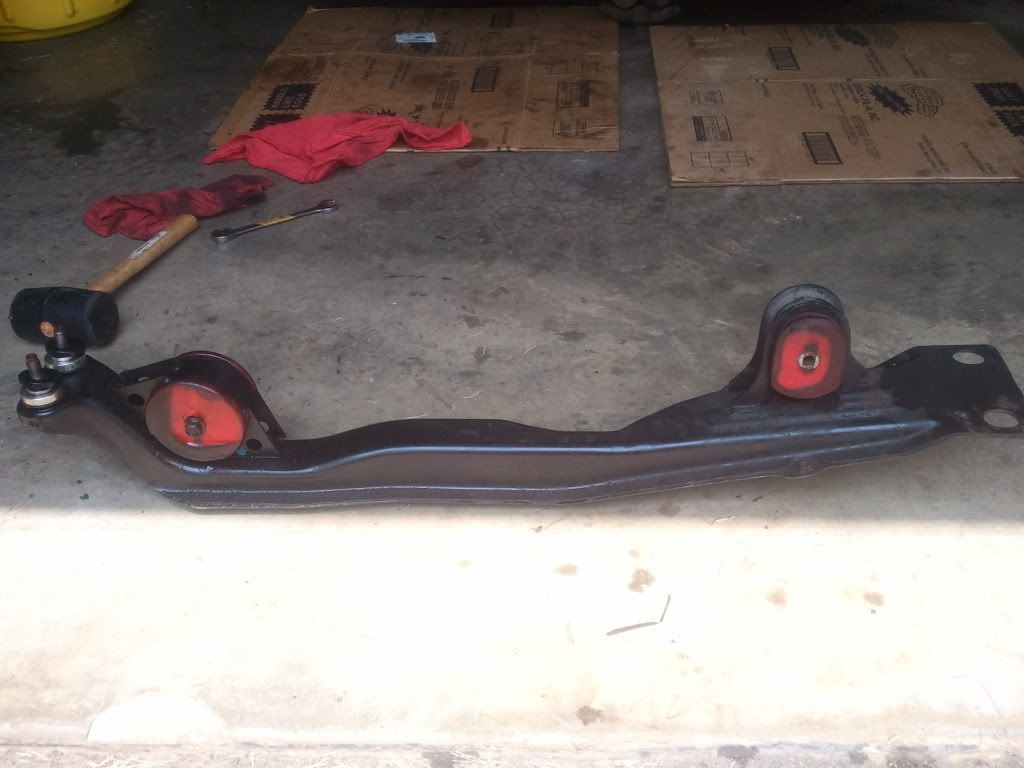 Remove the 2 10mm bolts that hold the cover on this access panel:
This is the combination of sockets/swivels that I used to get the 2 10mm nuts free.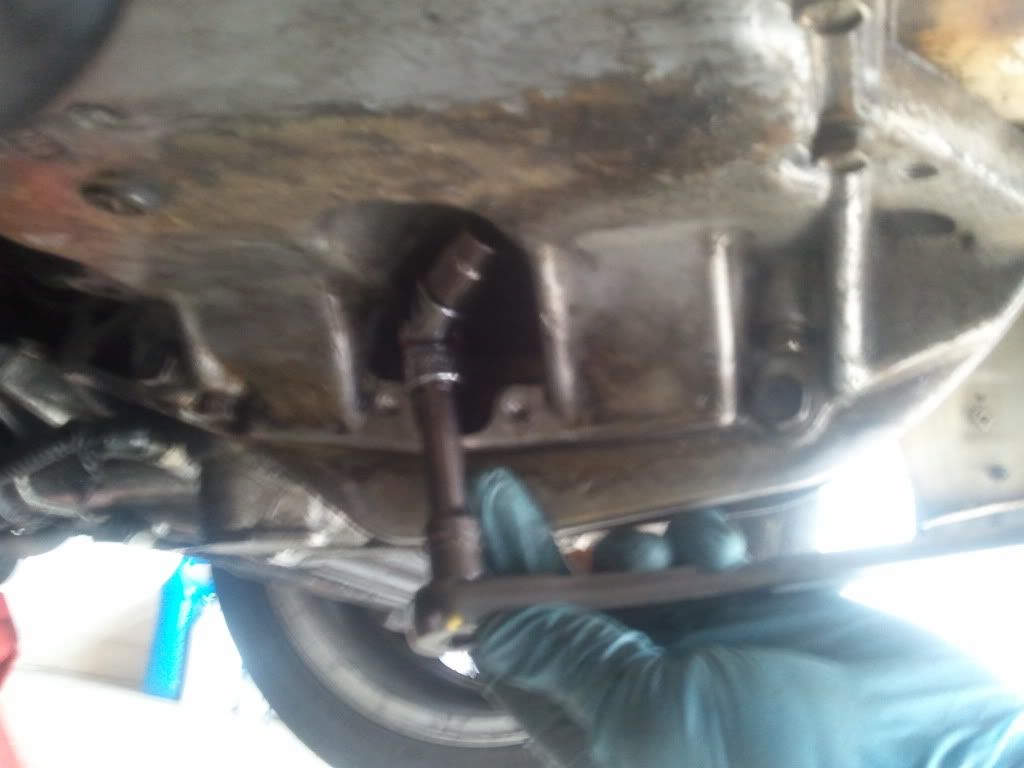 Pull all the bolts out of the lower oil pan and then separate it from the upper pan with a paint scraper:
Remove all the bolts holding in the windage? tray:
Should leave you with this: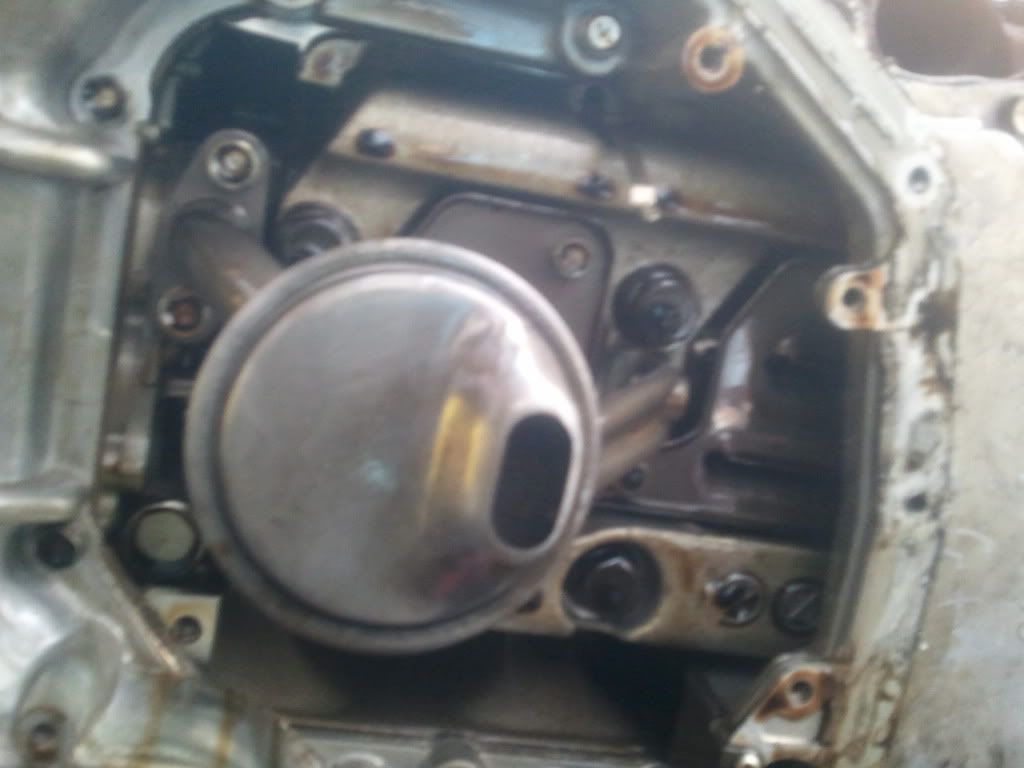 These are all the bolts in order of removal of the upper oil pan for reference with the exception of one. It was in the back corner. Don't forget that one. You have to use a wrench to get it. A socket won't cut it: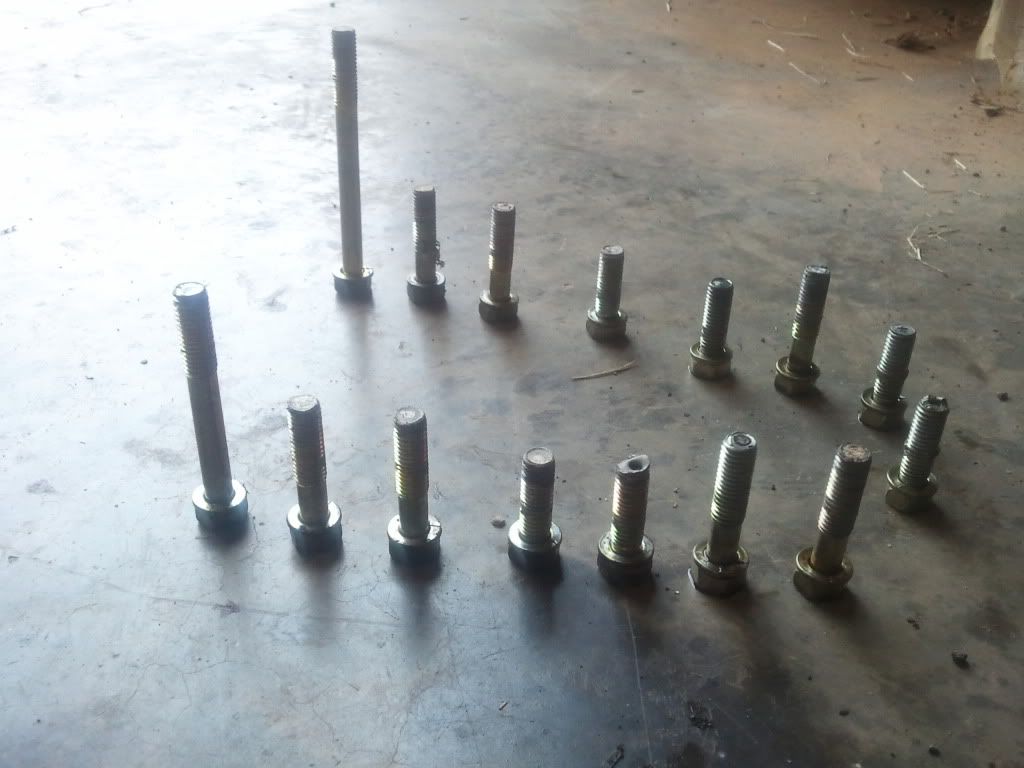 Don't forget to undo these two from the upper pan: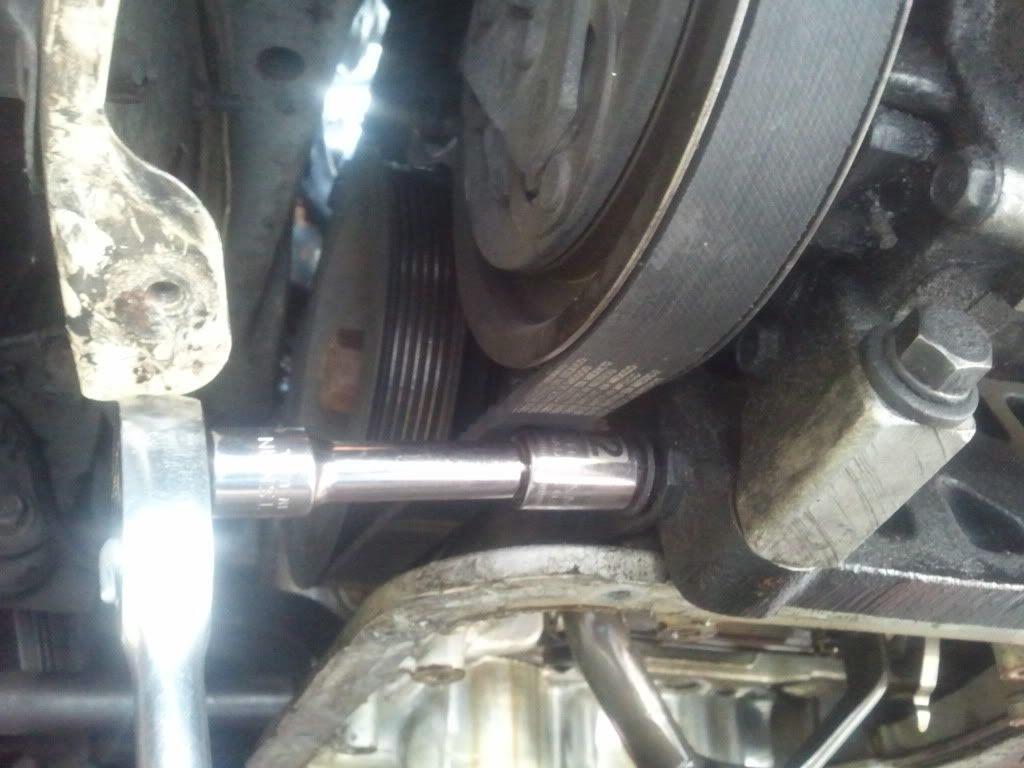 Use the two transmission bolts that you removed from the upper pan to break the seal: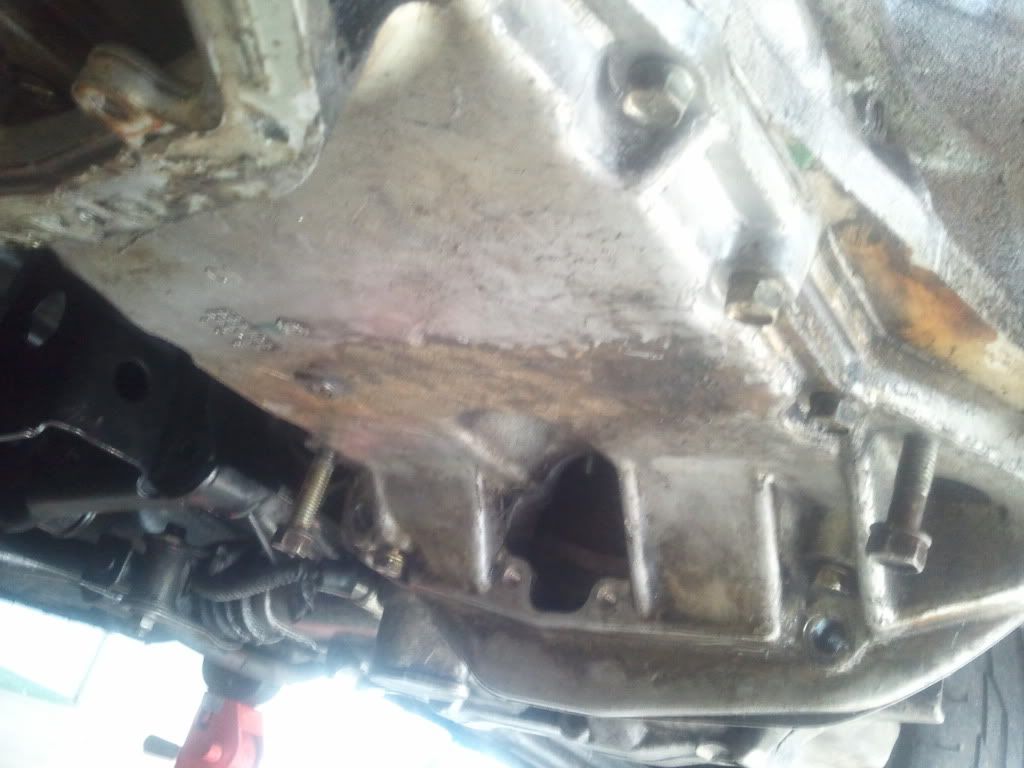 Drill your pilot hole. Make sure you aim high enough to miss your oil pan mating surface!!!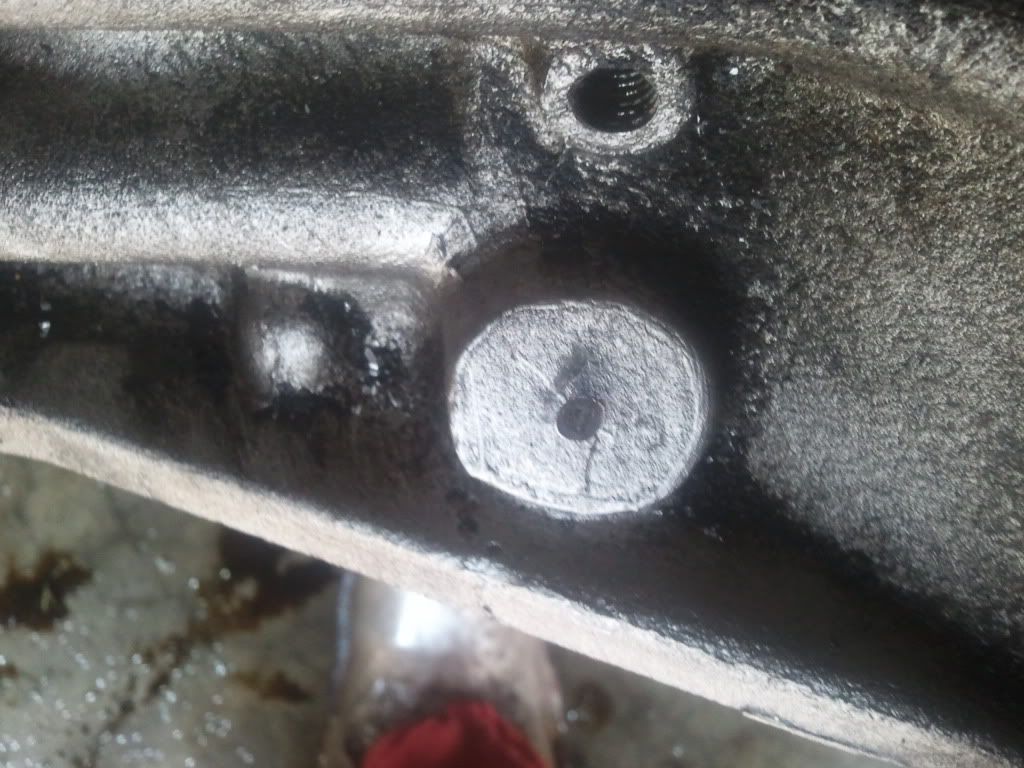 Use your 45/64" drill bit to finalize the hole: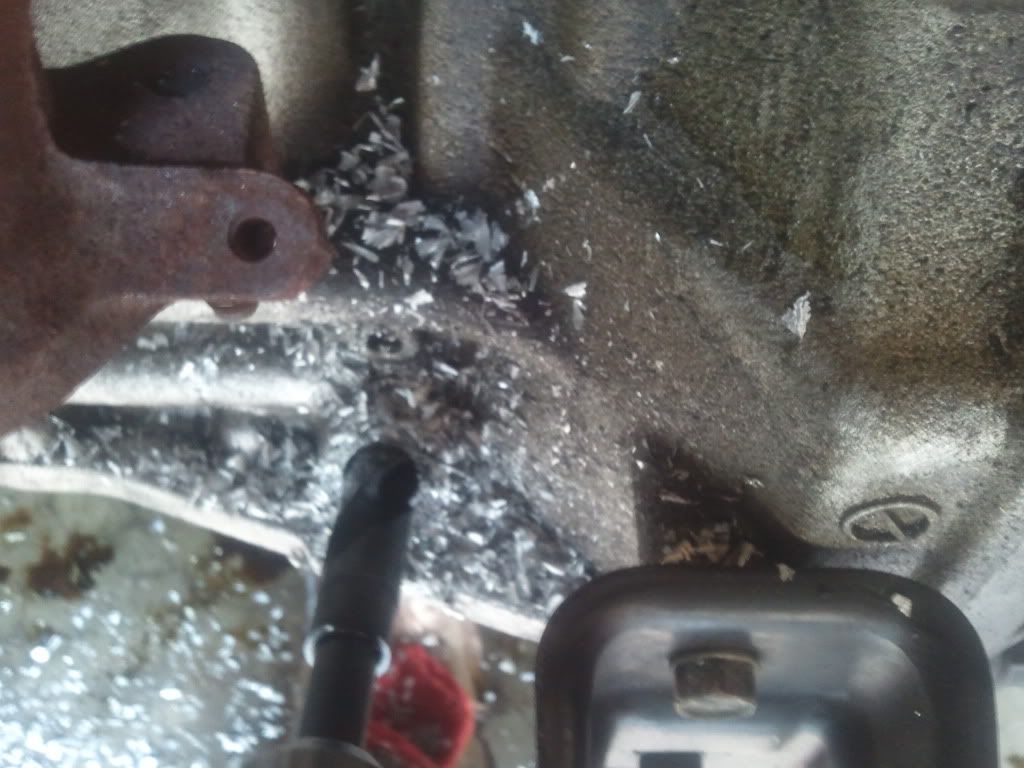 This is how the bottom should look when done. See how I missed the mating surface?
Go ahead and tap the hole and screw your fitting in!
Installation is exactly the reverse from how you took it out.