find my oil leak (picture heavy)
Ok, I don't have a CLUE where this leak is coming from. I've looked and looked. I was unable to put it on a lift so far. But it's been hard to pin point where it's coming from. I see it's leaking from the Middle of the X-member, But i don't see the anything on the upper oil pan.
So if anyone has any experience about this particular oil leak please help me out.
And you will notice oil on the back Steering thing, I don't see where the hell or how the hell it's getting all the way over there.
I do notice oil coming from between the block and tranny, so i suspect my Rear main seal my be leaking.. Fine! but that still don't explain why i have oil dripping from the middle of the X-member and the rear bar - control arm thing, W/E you know what i mean.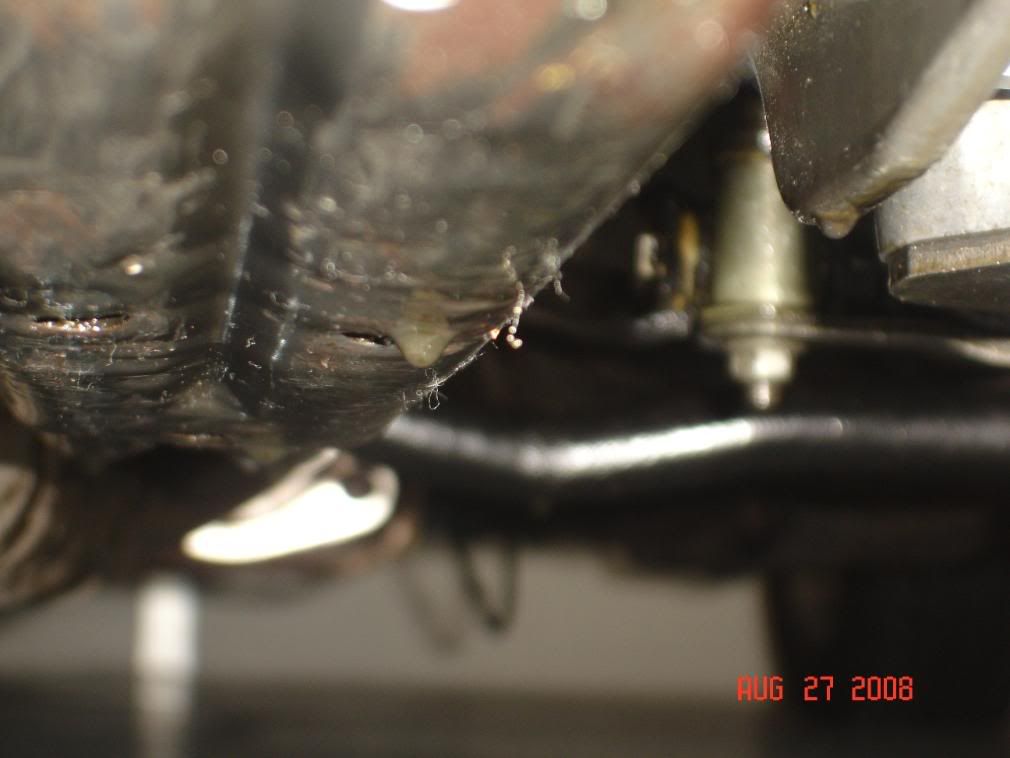 New oil return line and clamps.
How the hell is it getting all the way over there????
X-Member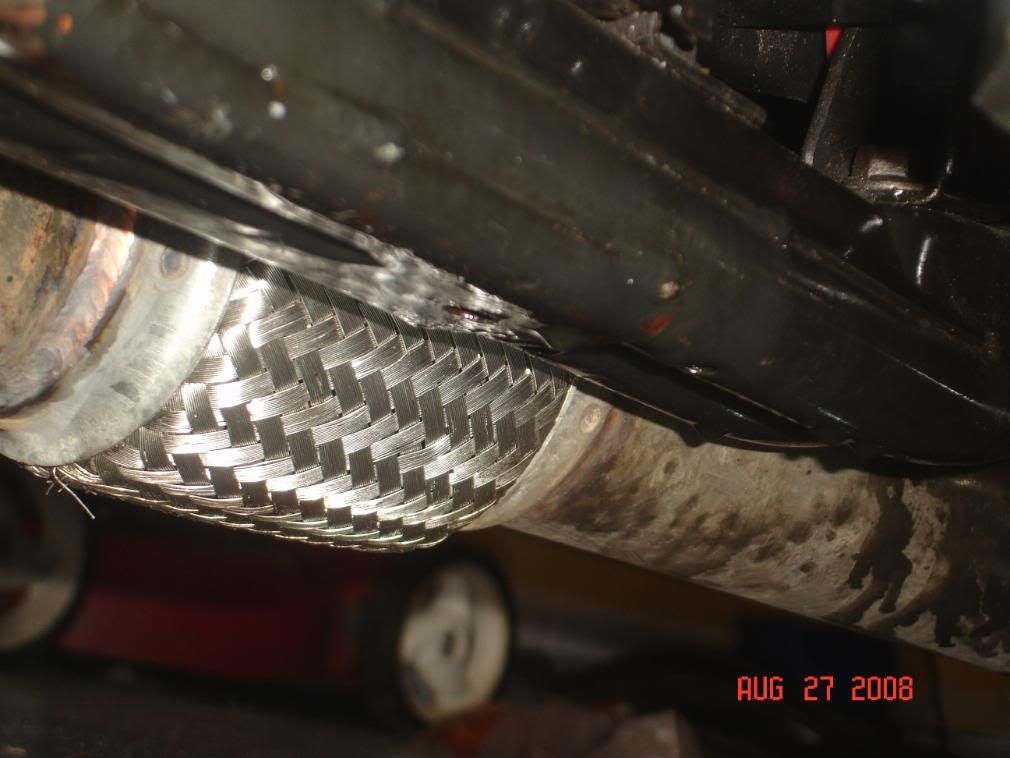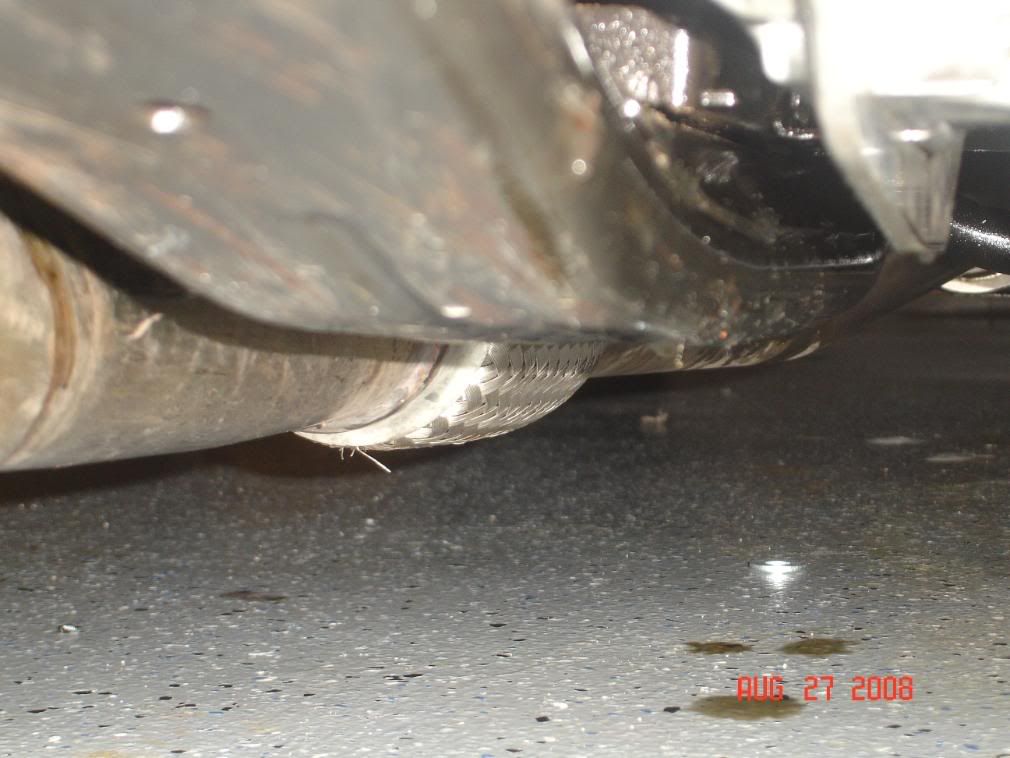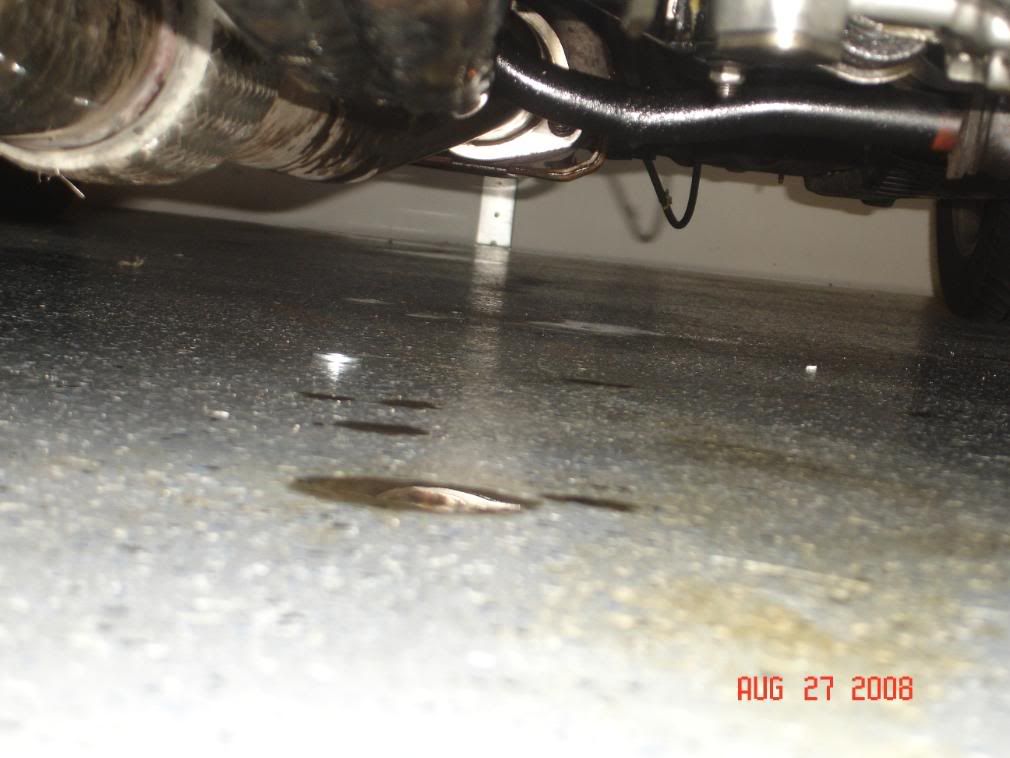 This is where the oil catch line go, But i hardly think that enough oil to cause that mini puddle under my car.( I will fix this)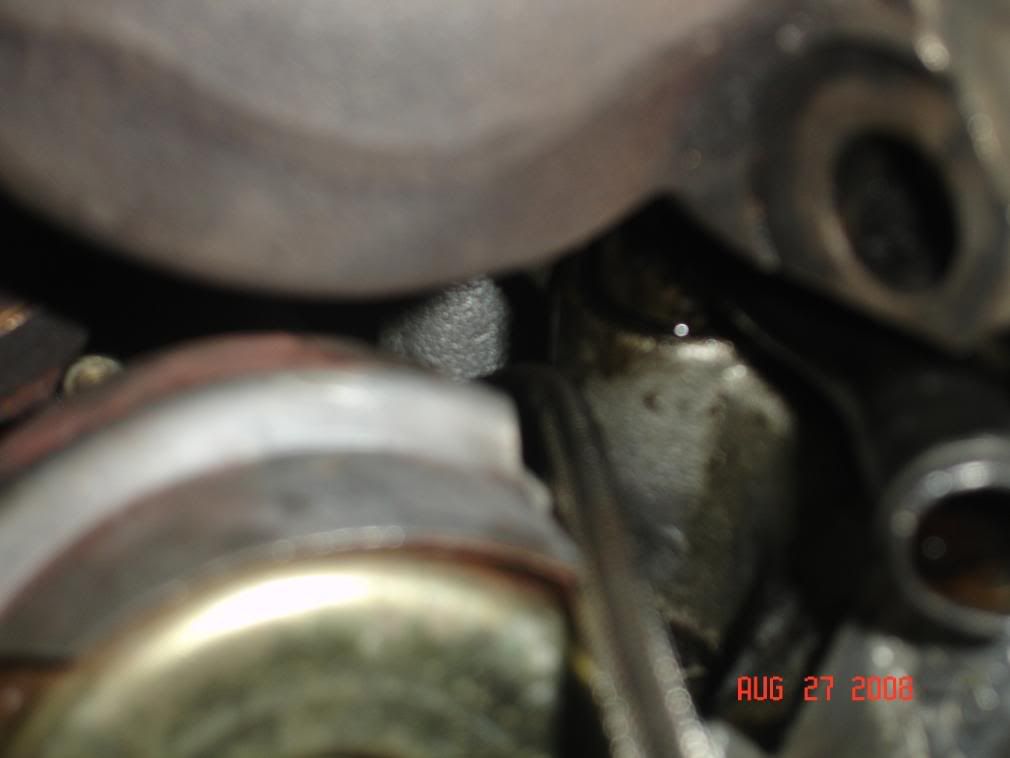 I will jack the car up and take some pictures of behind the block tomorrow.
But any and all info is welcome.