help: smoking turbo
Hey guys
I just purchased a turboed sentra and when I got on the car it would smoke and smell like burning oil. I did some research and it basically lead me to believe I have bad seals in the turbo and it's letting oil into the exhaust.
I purchased a t25 rebuild kit and looked at alot of how to's to rebuild the turbo.
I pulled the turbo today and got a better look at the fins. The turbo has minimal shaft play side to side. It doesn't look like the fins hit the sides but it does look like something damaged the fins edges. Now I'm not sure if I can re build this turbo and keep the wheels the same or I would have to replace them as well.
I will be upgrading the turbo once I can get everything else for the turbo upgrade but in the mean time I would have liked to just rebuild this if possible and drive the car.
Any recommendation's would be appreciated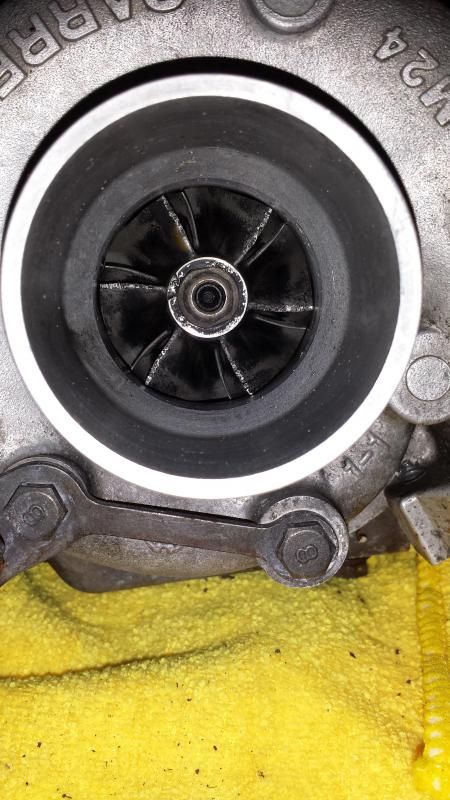 [/URL]