SR20VE+T low on power, please help!
Hey guys, so after losing a couple of highway runs tonight I figured it was time to seek your professional help
The car made 211hp at 11.5 psi
These are the specs:
-20V bottom end, P11 head, 11:1 compression
-Stock VE cams switching together at 5000
-Very lightly ported gtir manifold, with 38mm external China wastegate
-KKR330 turbo, its specs-Compressor side inlet 60mm- outlet 50mm- 56-trim compressor and 0.42 A/R; inducer 45mm- exducer 60mm Exhaust side 0.86 A/R turbine housing- turbine wheel outlet 46mm. (kinda similar to a gtir turbo I guess)
-S15 444cc injectors at standard fuel pressure and standard regulator running Australian 98 octane fuel and Walbro 255
-2.5" dump then 3" exhaust the rest of the way
-NGK BKR7E plugs gapped to 0.75mm
I'm really not sure where to go here, I know the car should be making a solid 250hp+ but I'm not sure whether the best route is to increase boost or timing to get it making the power it should. If I can get it making 250hp on 12psi I'll be stoked, all input is greatly appreciated!
Timing map-the trace goes to the last two load columns by about 3800rpm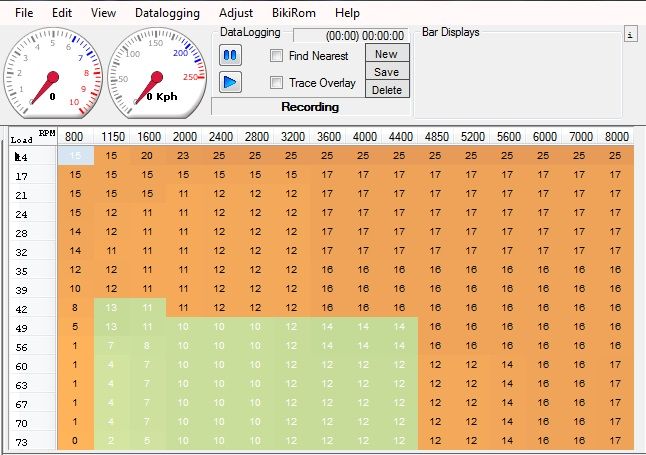 Fuel map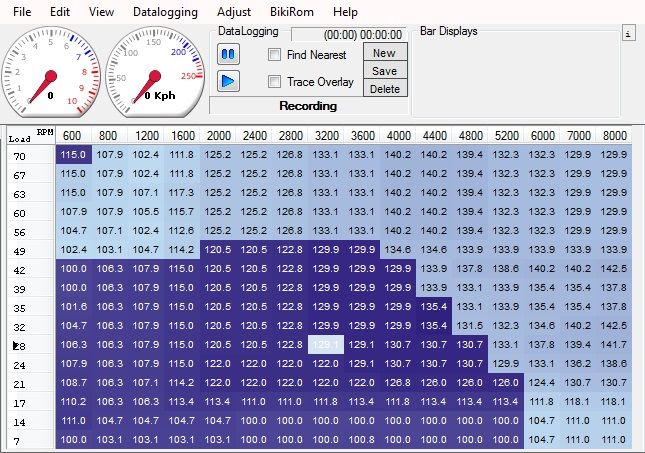 Dyno-cams were switching at 5000/5300 here and car was leaning out to 12.6:1 at 3600-4000rpm. Fixed now.