Originally Posted by
Vadim
Because I was gonna comment on your graph but I guess I got too busy with the wideband chat.

Anyway: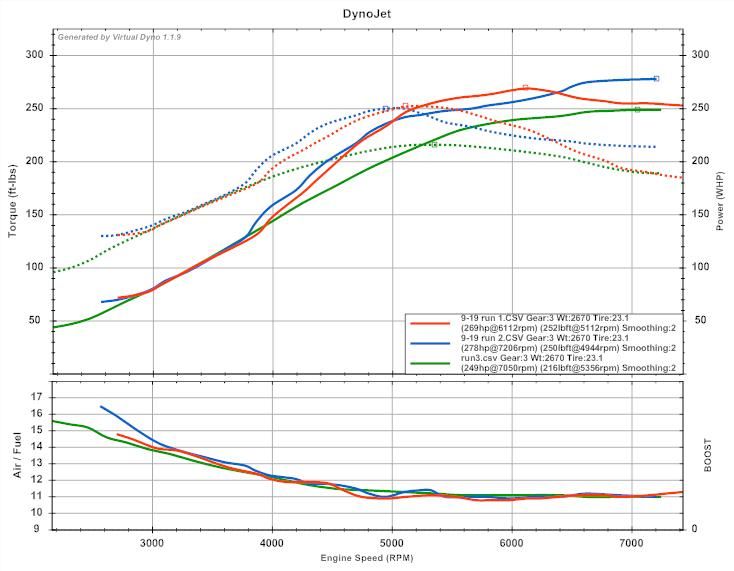 Son that's some damn lean conditions. Virtual Dyno should only pick up throttle above 88% or so, that means your running THAT lean at WOT. Get that stuff down to 12:0 AFR and feel the additional power gain. If your in boost, no matter the throttle position, you better be around 12.0:1!

Mind emailing me your TCD and your TCL log from one of those runs?
yes i agree, brain and i are working that out, it wasn't like that with nistune, it seems like nistune used different cells then nemu's using, hence having to retune some areas, no biggy, it'll get straightened out
i'll shoot ya an email an let ya take a look.