New setup and build....Updated 5/25/12...723whp!!!!!!
Decided Im going to reorganize this a bit. New setup in the works and the status of each item and a picture if applicable: The car is my 1992 Nissan Sentra SE-R that ive owned since May 2007, originally 2 owner rust free in White. I later painted it an Abyss Blue Pearl from an 05 Acura TL. Beautiful color. Its been through a lot of setups over the years but non will amount to what I have in the works. You can search past threads if you want to know more about past setups and 1/4 mile times and so on. Ashtonsser is my user name on Youtube as well w/ plenty of vids there.
On to the setup:
SR20VE sleeved and stepped block by mazworx and also drilled and tapped for their 1/2" headstuds : Block is finished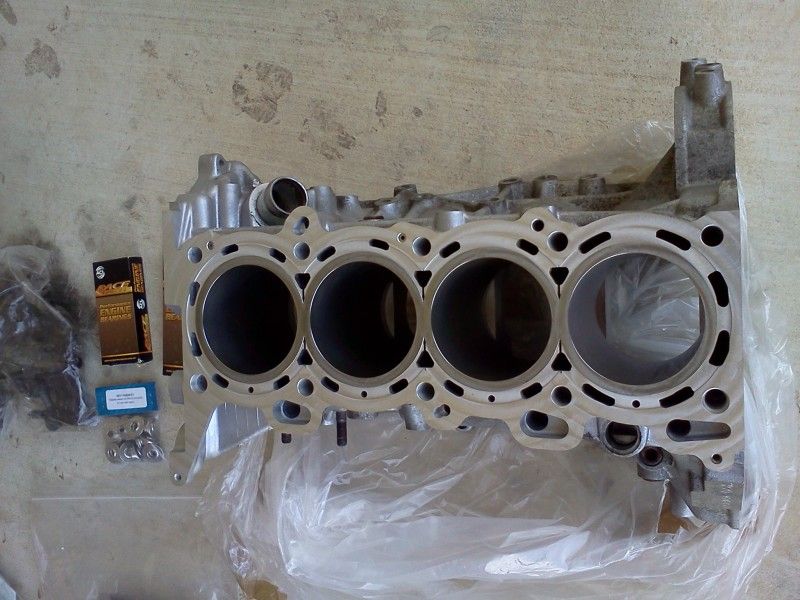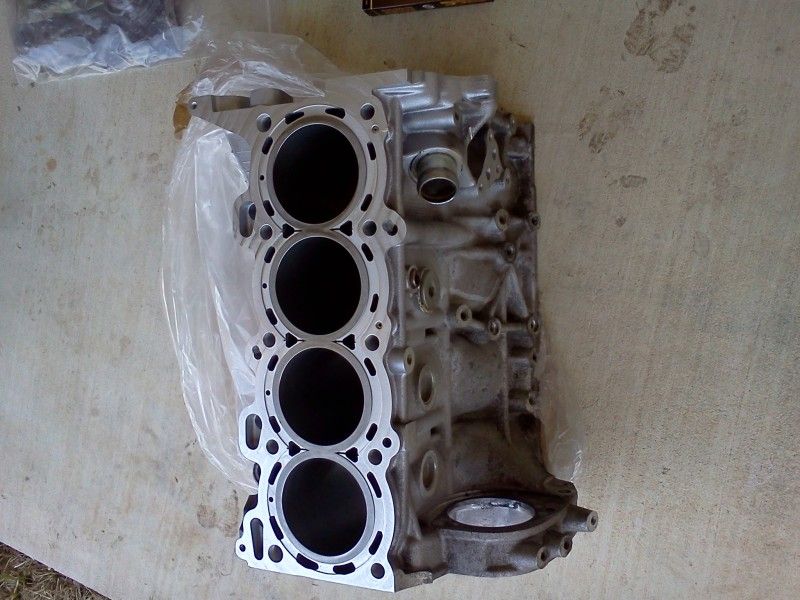 SR20VE head w/ Supertech 130 lb seat pressure springs and Titanium retainers, port matched and polished on both the intake and exhaust side to match the manifolds, and using SR16VE N1 cams and CS cam gears set to 0,0 to start, head will be resurfaced for a smooth flat surface and machined to fit the 1/2" studs: Ve head is off and currently untouched.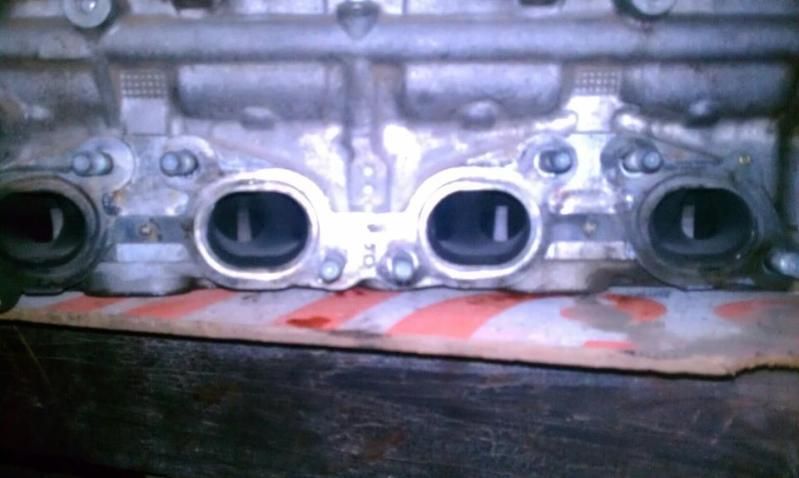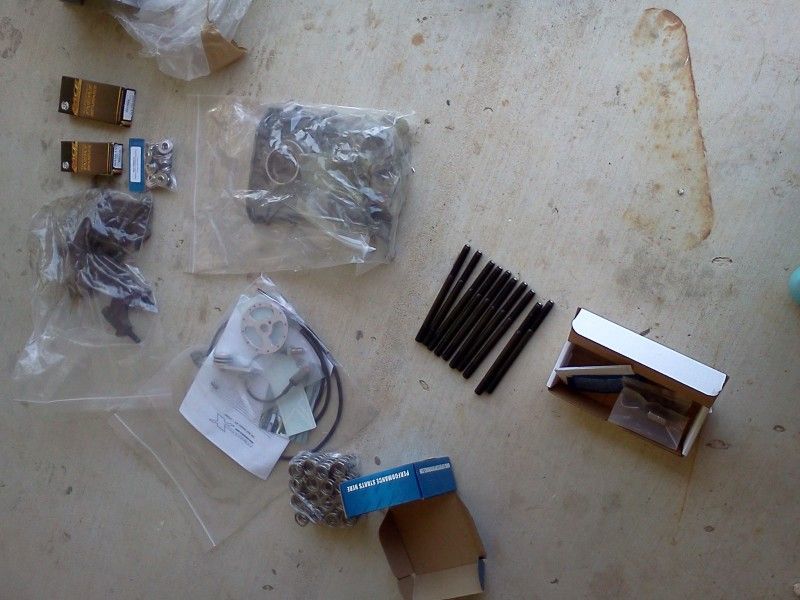 SR20VE oil pump decked with block: Complete
8CW crank micro polished: Currently ready for drop in SR20DET
GTI-R Main bolts: On hand
ACL Race 5 hole main bearings and GTIR 19mm standard rod bearings: Received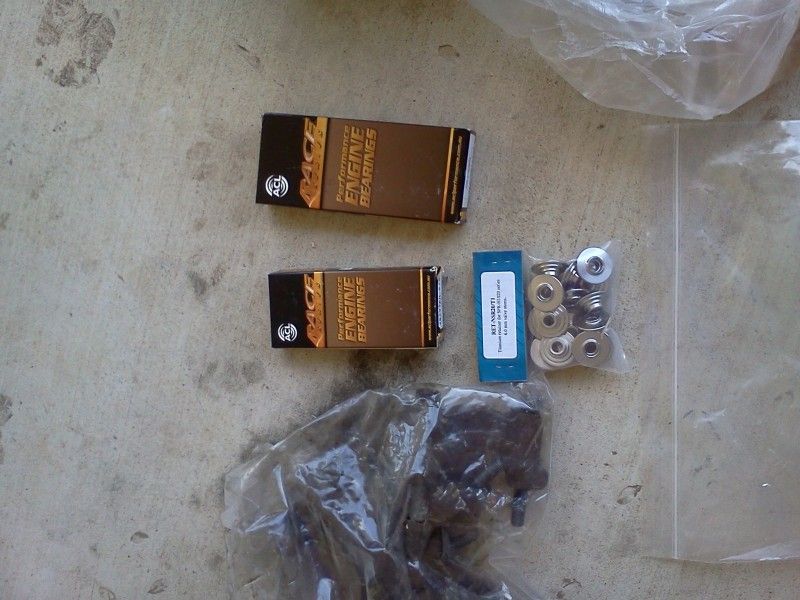 SR20DE girdle and pans: Currently have and waiting for use SR20VE
CP 86mm 9:1 pistons w/ upgraded tool steel wrist pins:Received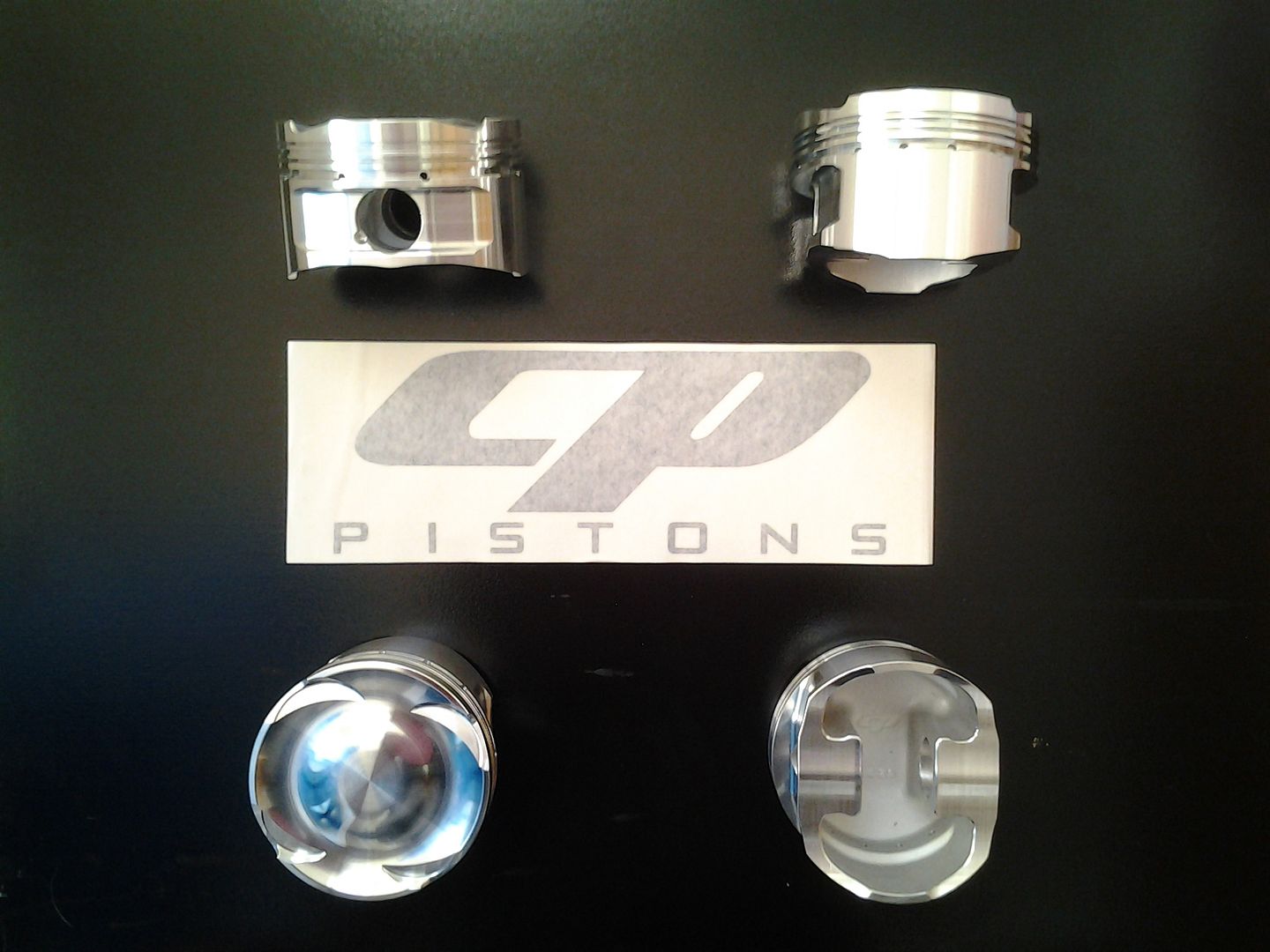 Crower 1500hp Billet I-beam rods made for 19mm GTIR bearings: Recieved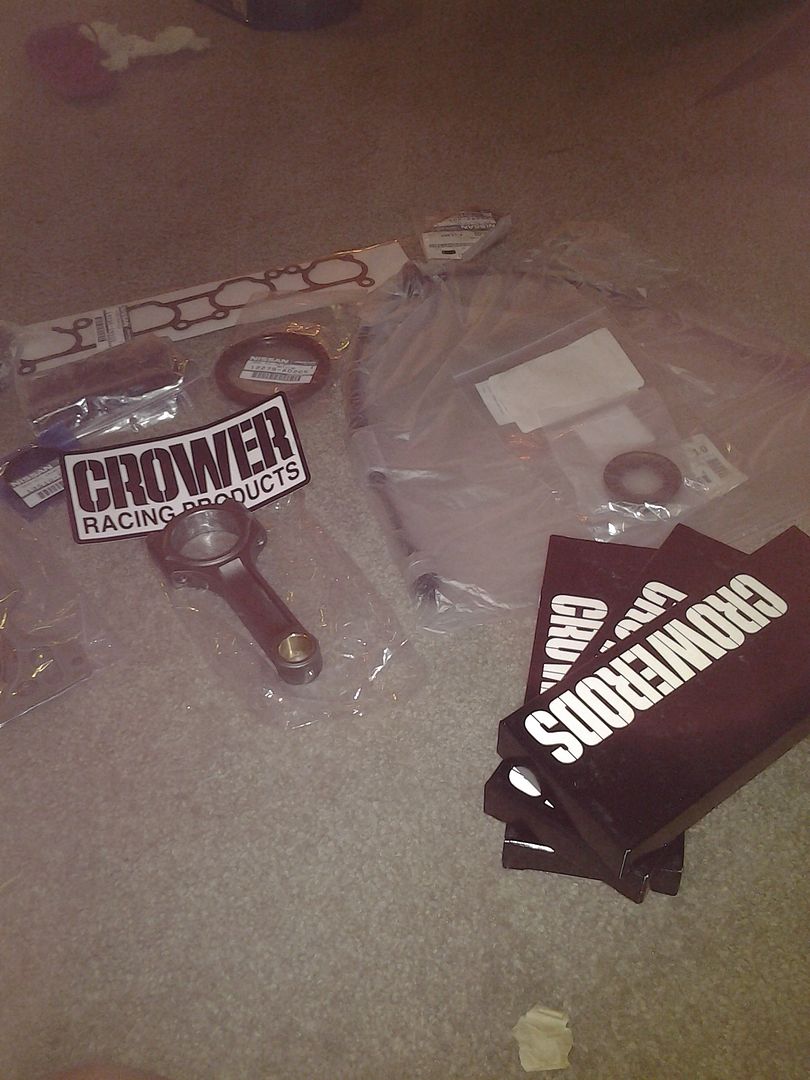 Mazworx SR20VE Hall Effect Sensor cam/crank trigger kit: Received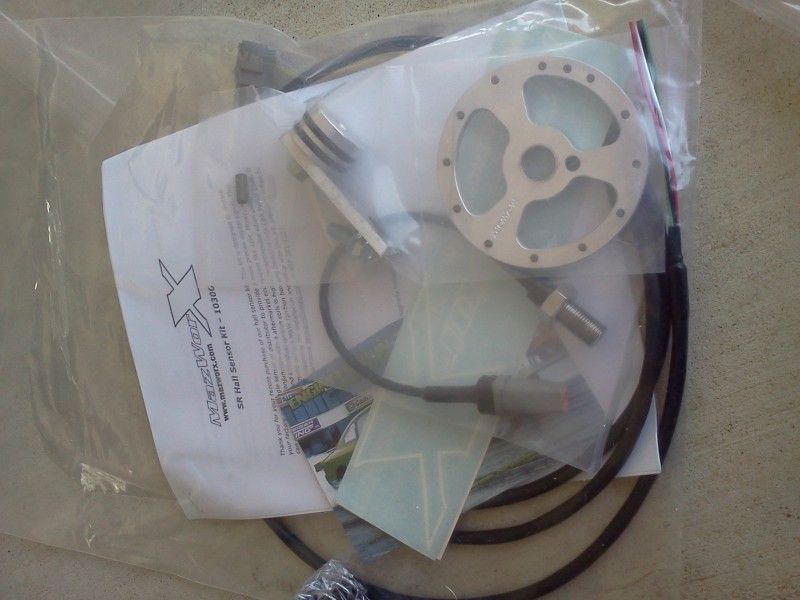 SR20VET metal headgasket:Received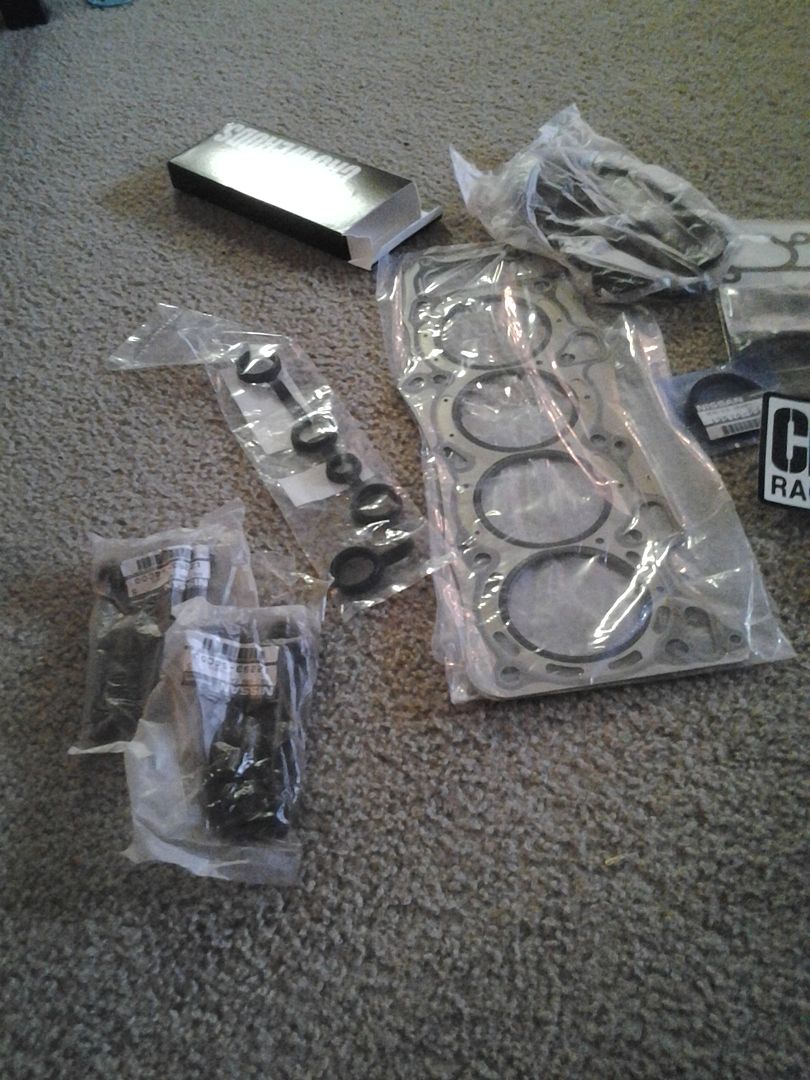 BMC Race custom intake manifold w/ 3L plenum, Q45 TB flange, setup for B16 fuel rail and ID2000 Injectors: Currently painted, prepped, and ready to go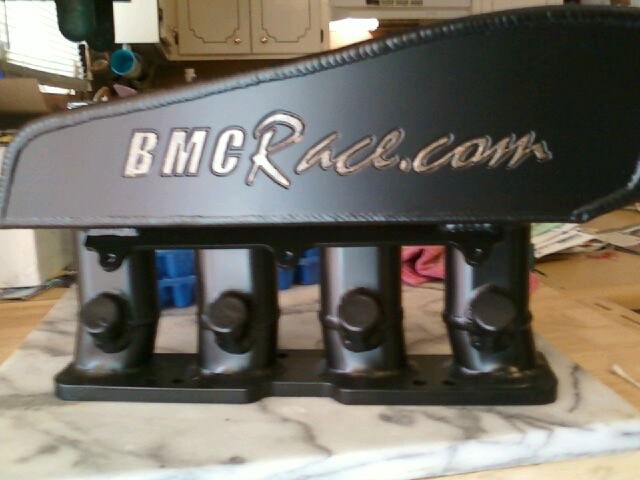 ID2000 injectors for B-series motor: Received and tophats anodized black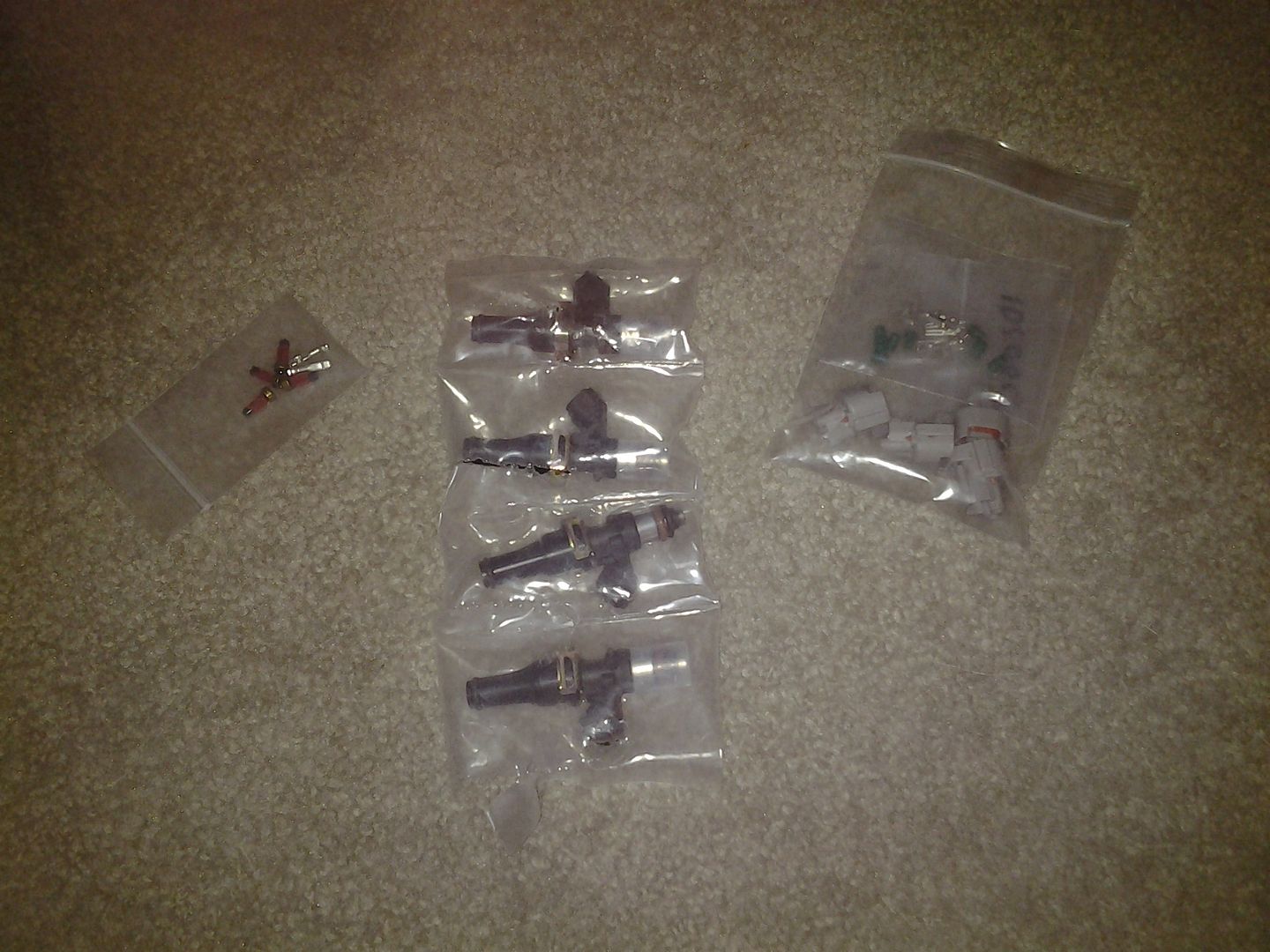 Golden Eagle B series fuel rail in Gold: Currently have and ready to go:
Custom Equal Length T4 Topmount Turbo manifold and JGS 50mm Race wastegate: Done by DOC Racing and wastegate from Eric Wolf (NissanCrazy)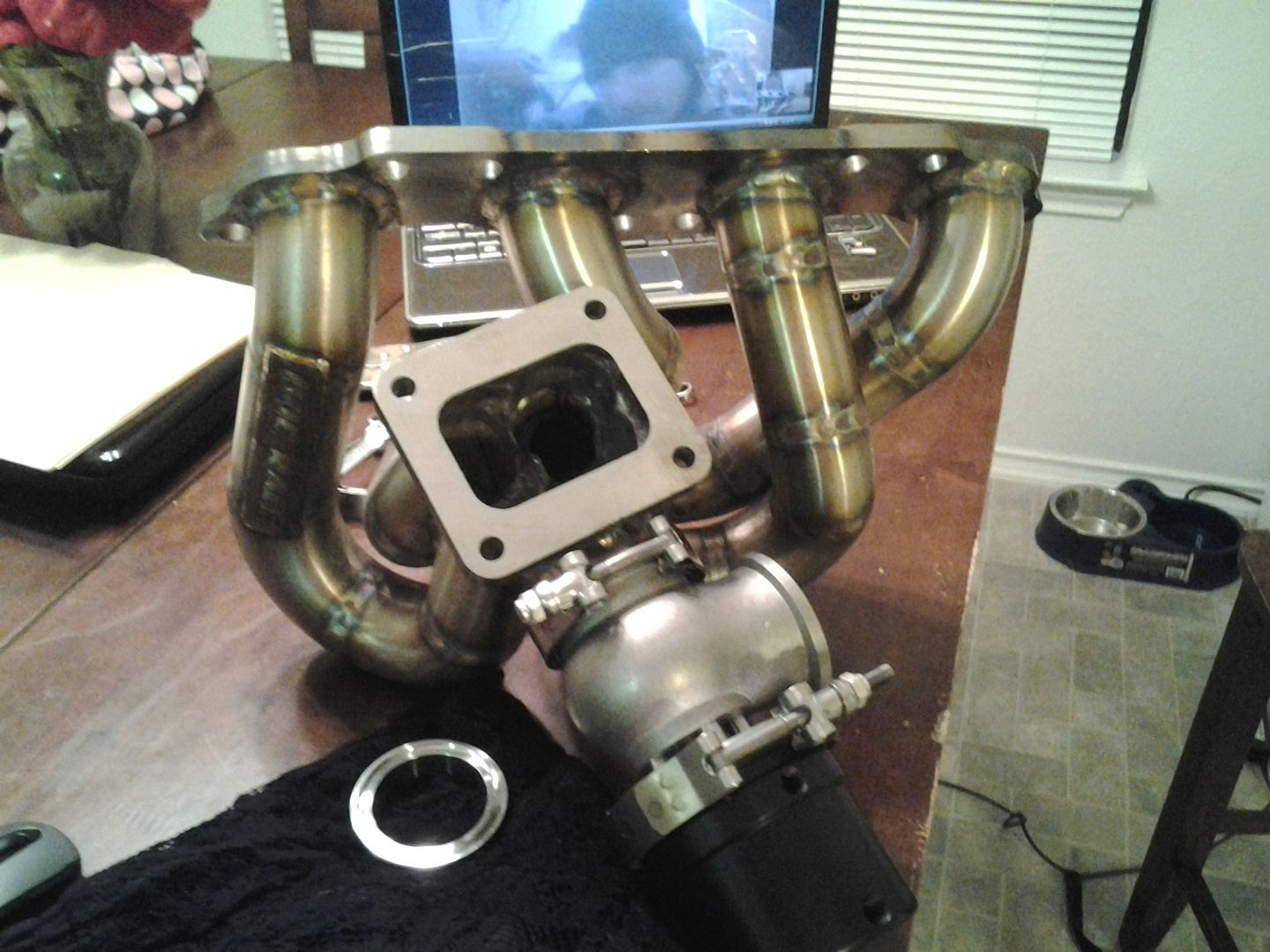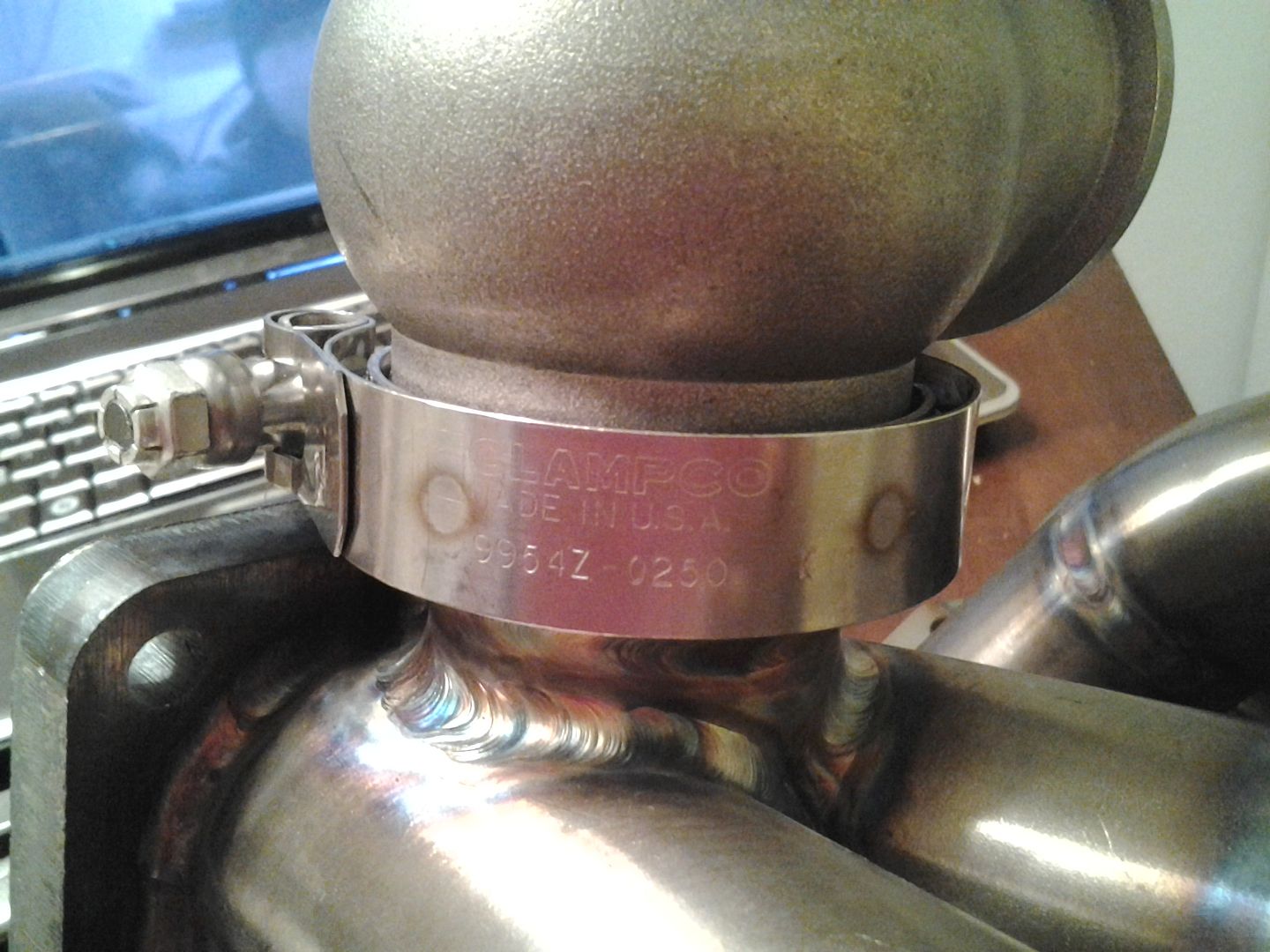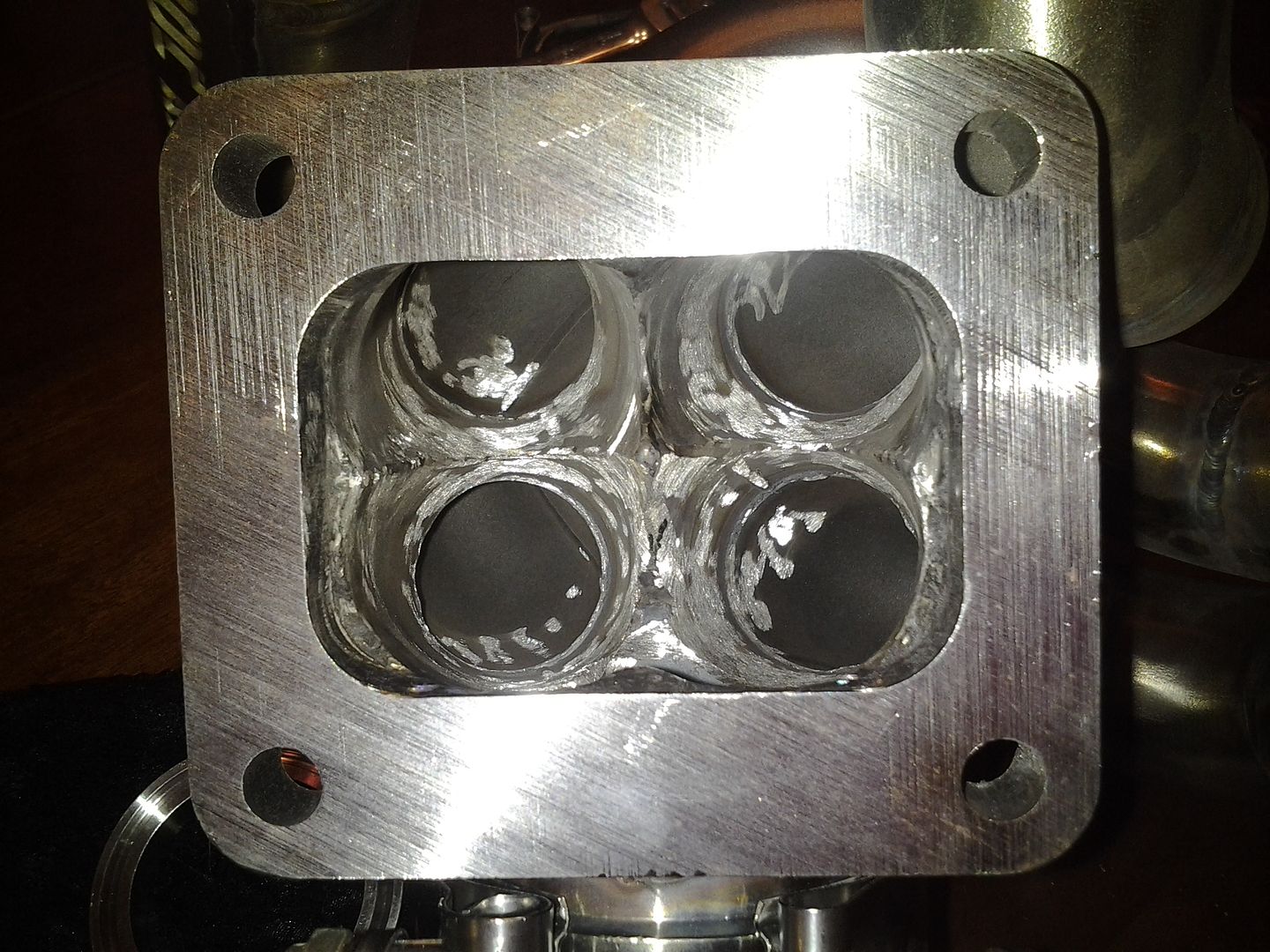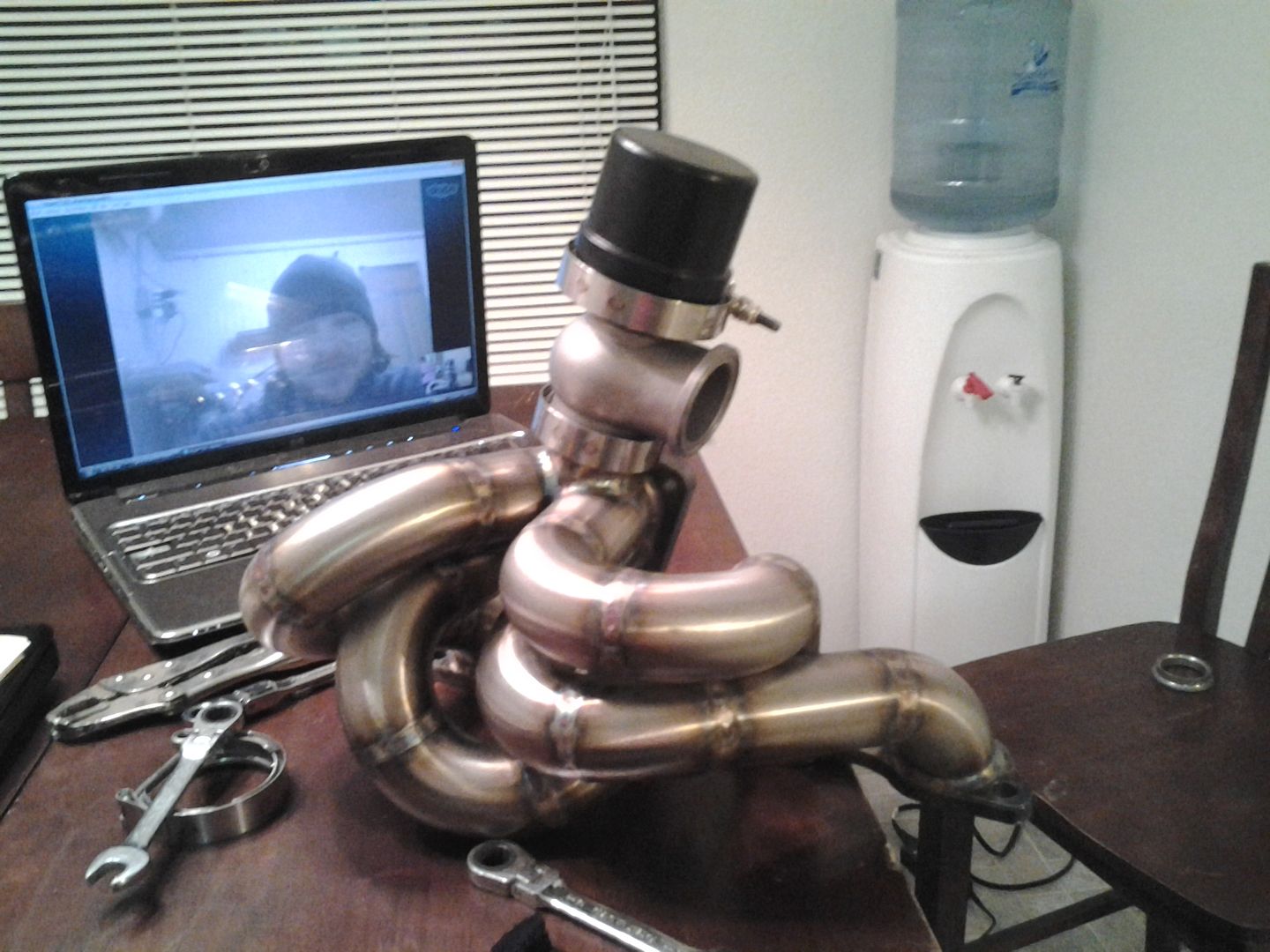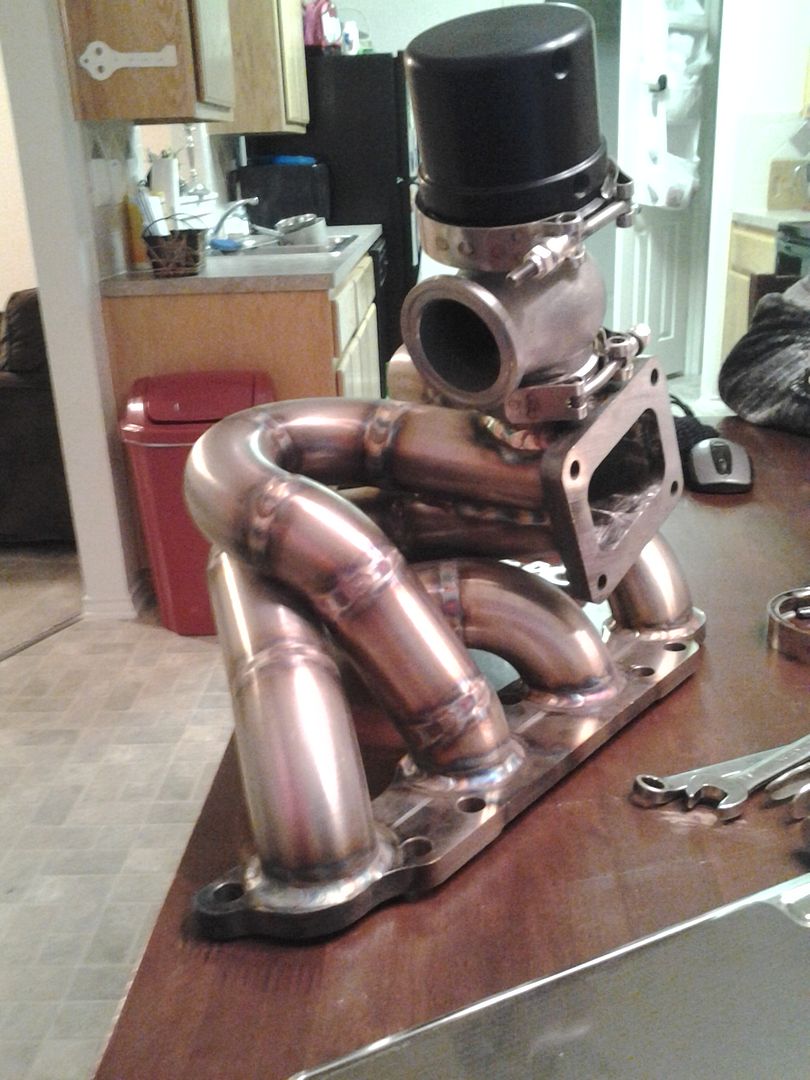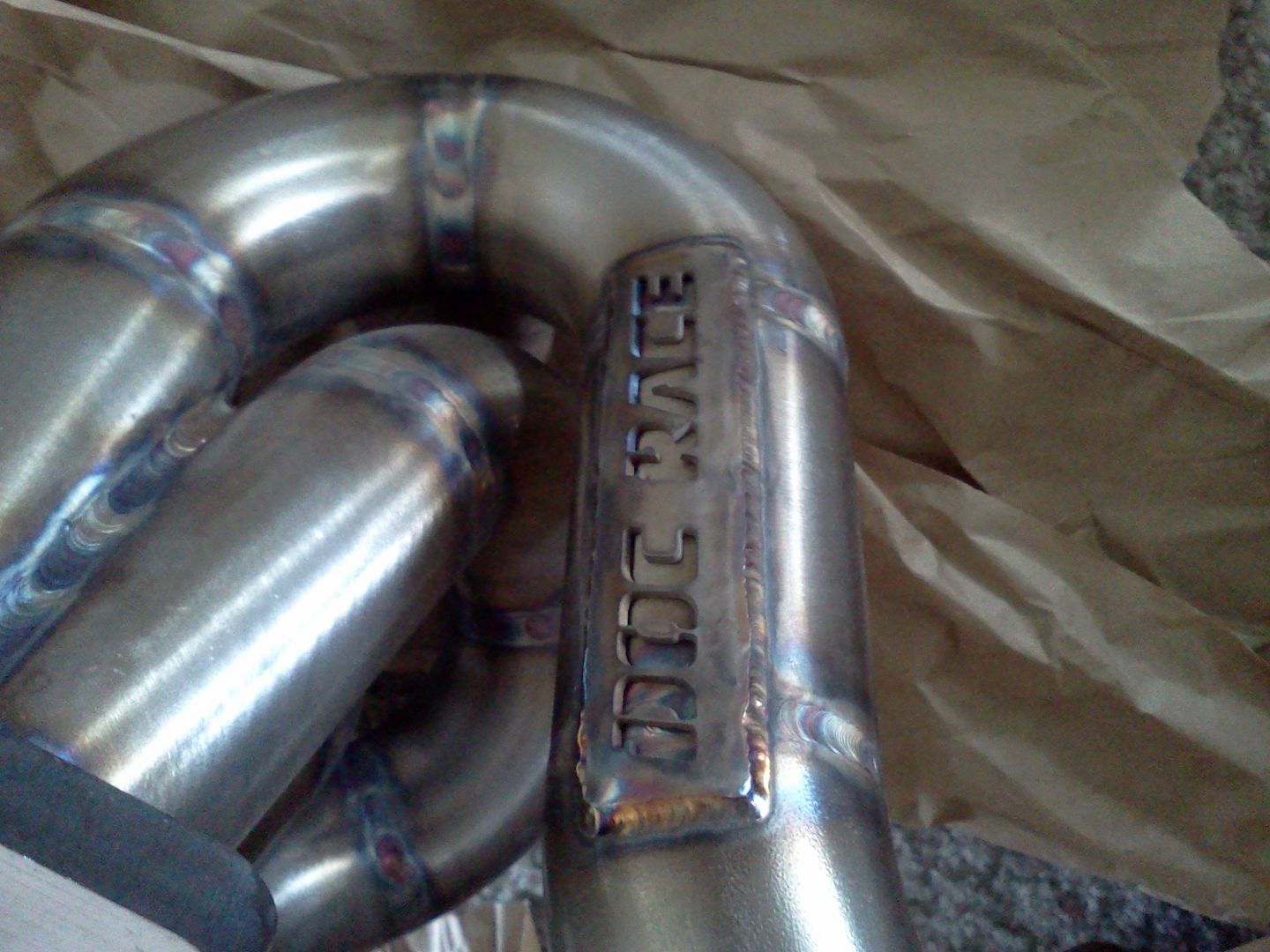 Switched my turbo choice to the new Borg Warner S400SX 67mm Billet turbo w/ 1.10 T4 divided housing. Going to be running it on an open scroll manifold. By far the largest 67mm turbo on the market and has proven to make in the 950-1000whp range at roughly 37-40psi. This should definitly put me at my goals with ease. Here is a size comparison of the turbo next to a stock srt4 turbo: Just won this turbo on ebay and saved a couple hundred in the process vs what they usually go for. So not bad.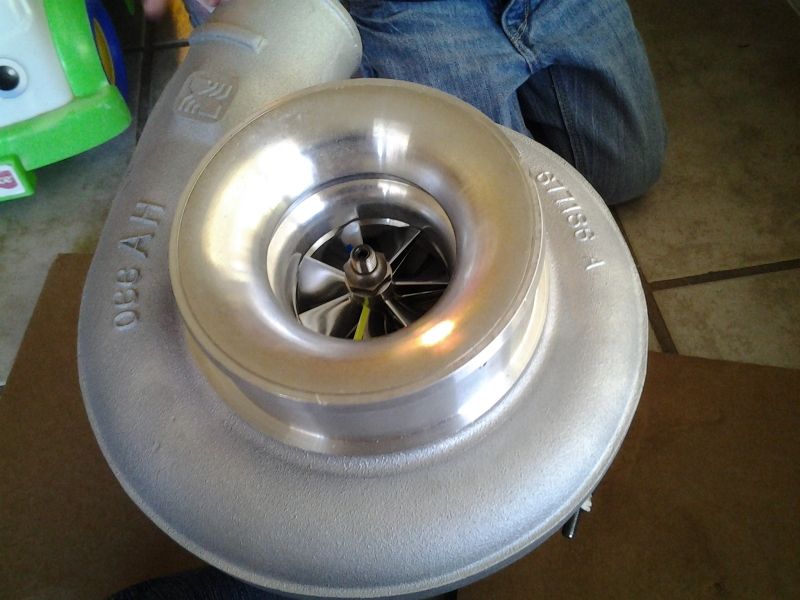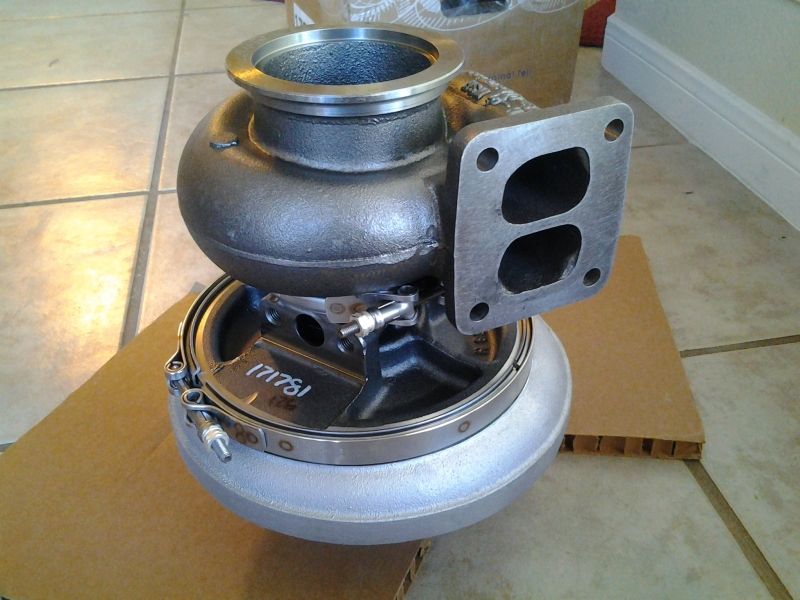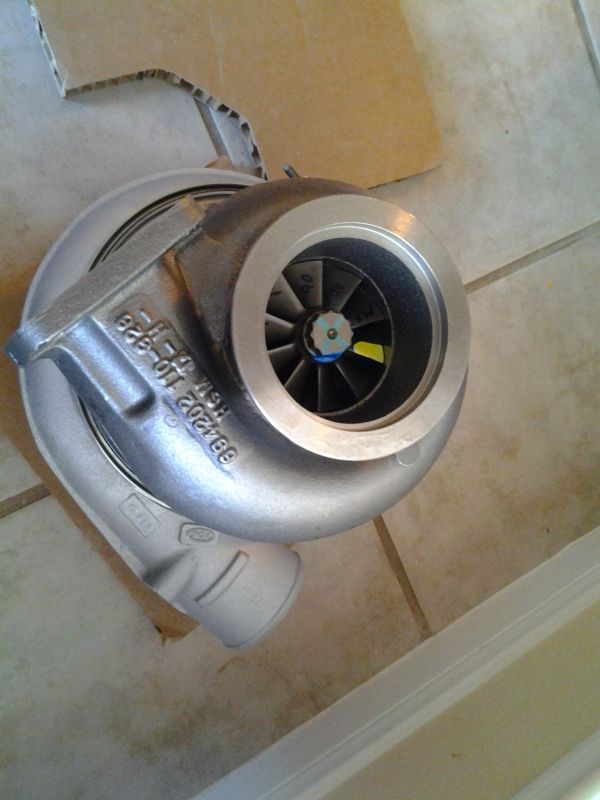 Mezier Electric water pump and blockoff plate: Currently have
Honda civic 3 core radiator w/ Flexalite 1250 cfm slim fan: currently have
Massive SRT4 intercooler 32X12X4 w/ custom v-band inlet and outlet: On hand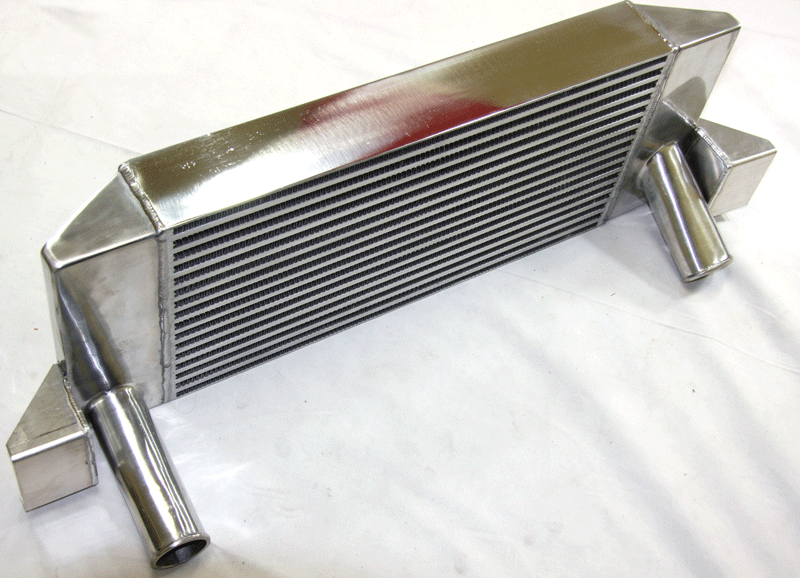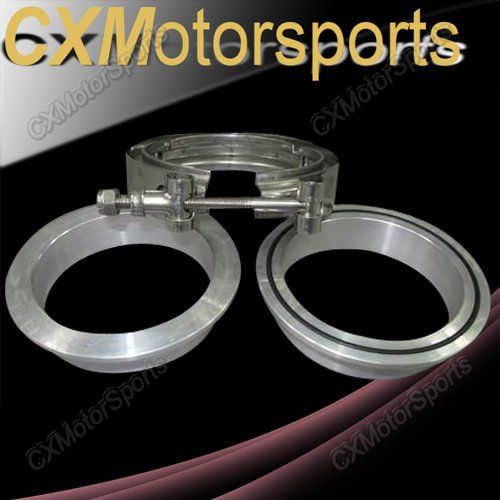 Tial Q 50mm BOV in Black: On Hand
04 Se-r Spec V HLSD 6 speed transmission mated to a P12 bellhousing: currently have and Im going to paint it in a wrinkle black.
Competition Clutch custom 6 speed swap Twin Disk setup: currently have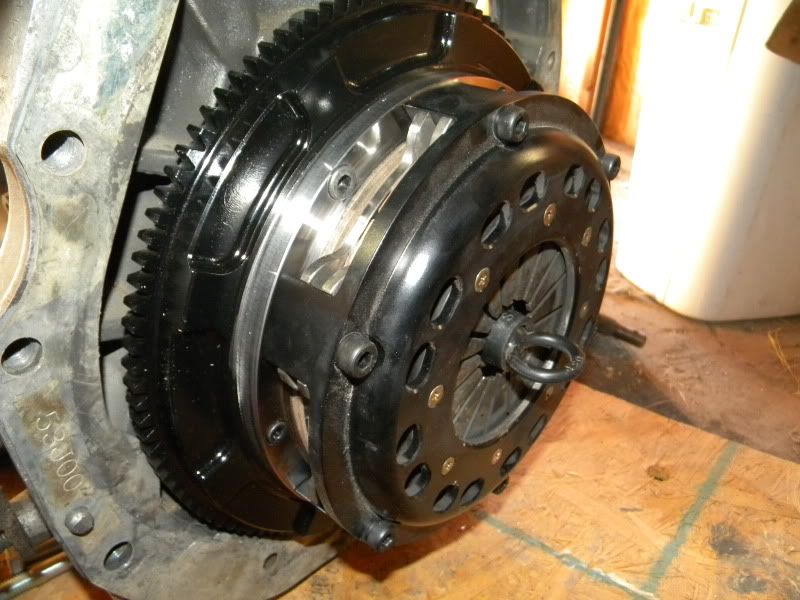 Spec V axles w/ Custom 4X100 b15 hubs mated to b13 knuckles: need to have knuckles machined for b15 bearings.
Sumped stock fuel tank: Currently have, Local shop will weld sump onto stock tank
Weldon 1100-A fuel pump w/ Weldon filters: Ordering from T1
-10 fuel feed line to 5/8" aluminum hardline, -8 return: Parts on the way
Weldon 0-200 fuel pressure regulator: currently have the correct one from Weldon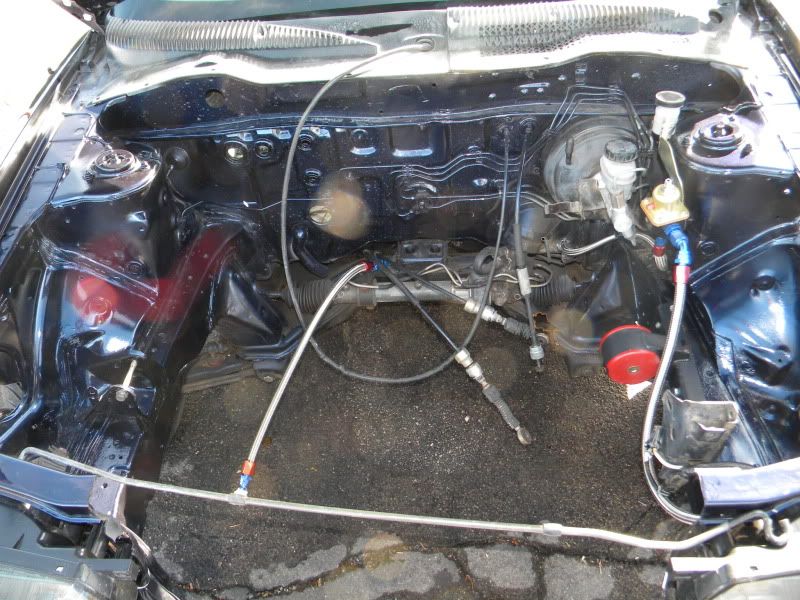 Mazworx 6 speed swap mount kit: currently have
AEM EMS and AEM Twinfire CDI box mounted on a custom electronics plate w/ vvl activation relay, ECCS relay, and other associated connectors from gauge wiring to be tied in with the EMS and harness: Currently finished awaiting install Custom Mil-Spec harness assembled and done by me using Chase Bays Connector Kit: Currently finished awaiting injector clips and install into the car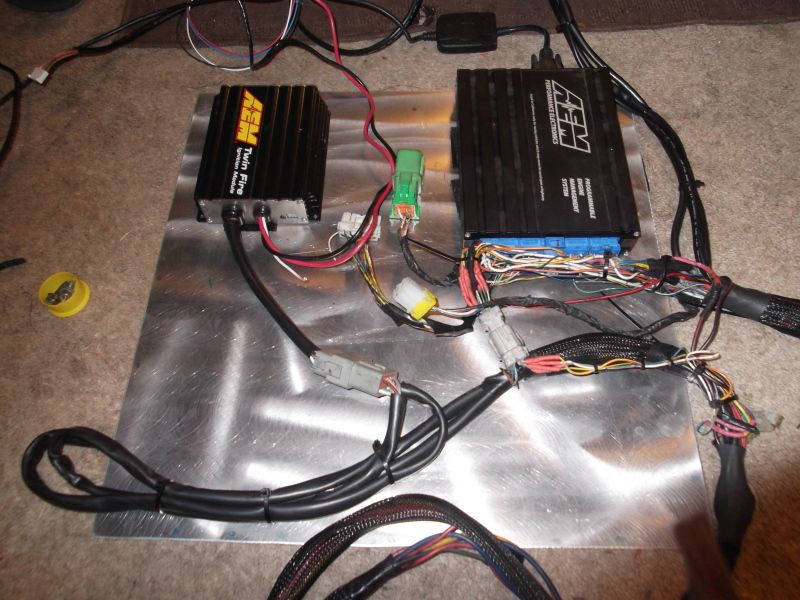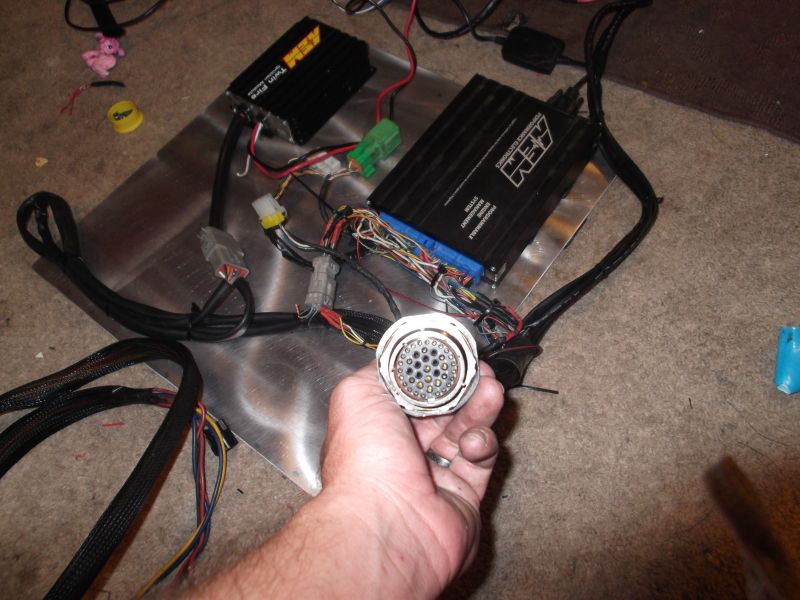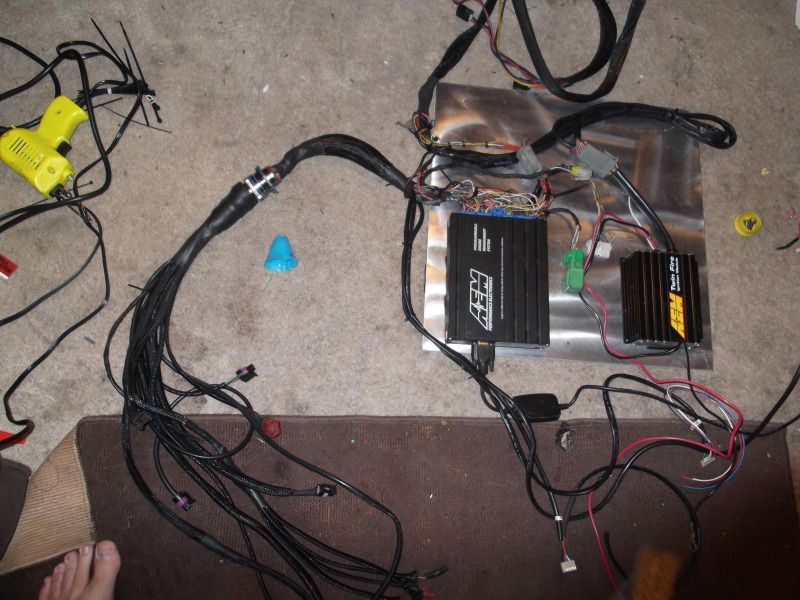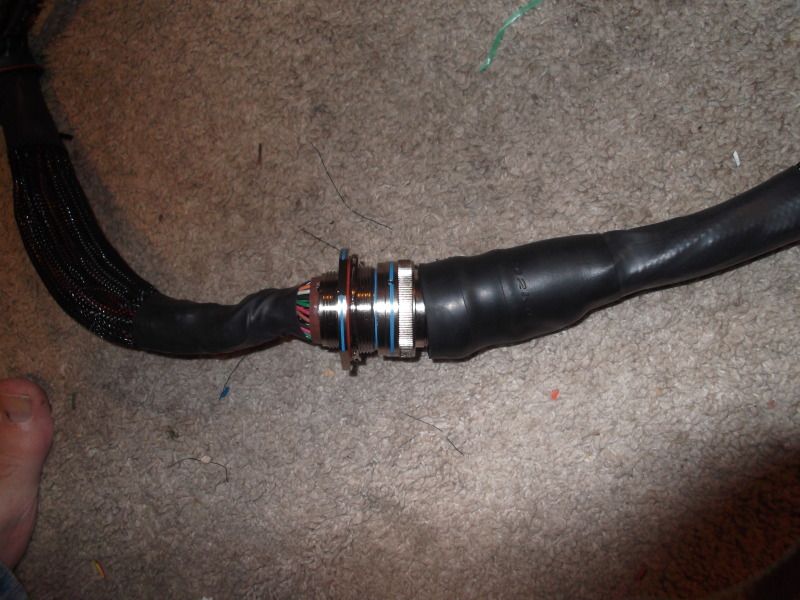 Electronics include AEM wideband, AEM boost gauge, AEM fuel pressure gauge, Autometer Electronic Oil pressure gauge: currently have all awaiting to install
Custom cooling plate/upper radiator mount: currently have
Suspension consists of K-sport coilovers w/ preloaded rears set to full stiff dampening and no preload on the fronts at half dampening, ES bushings all the way around, and new ball joints and tie rods: Currently done and on the car Seats are Recaro Evo 8 seats in blue: waiting to get them from my buddy 10 pt chromoly cage and parachute mount: Gonna be done by Turbo Elements in San Antonio, TX after the new year along with window net, parachute, and release lever and cable. Cage will be certified ready down to 8.50 et's Interior will remain w/ all door panels, carpet, and dash to compete in True Street category.
The engine bay theme will be Matte black w/ Bronze accents. Wheels: Racing Hart Cybers done up in Bronze w/ Matte Black Lips, 235/60/15 BFG's on the front, 205/50/15 Falkens on the rear
Drag wheels: Weld Racing 13" wheels done in bronze centers w/ Matte black lips w/ M/T 24.5X9X13 slicks basicly brand new mounted w/ Bead lock screws installed: All wheels are currently finished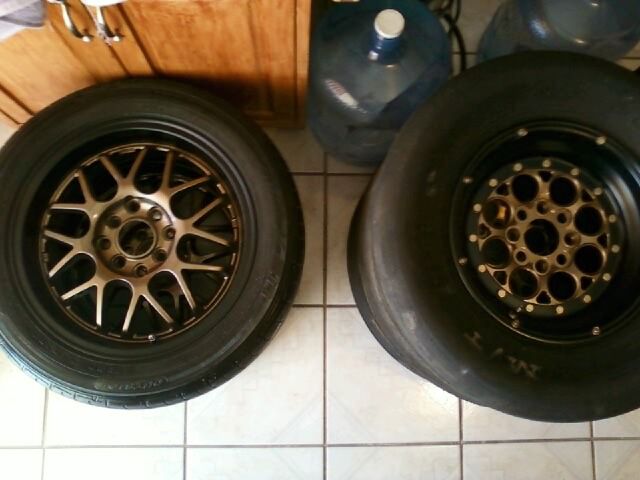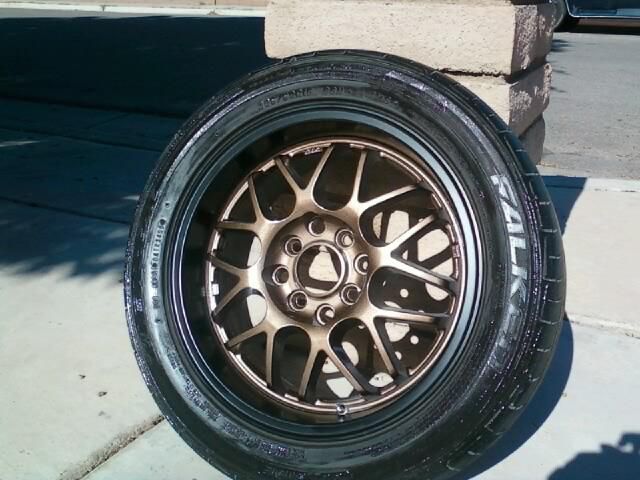 Currently in the works is an Exospeed 3 piece wide drag front end that will be painted the Abyss Blue Pearl 05 Acura TL color to match the car
CF trunk, lightweight version: currently on the car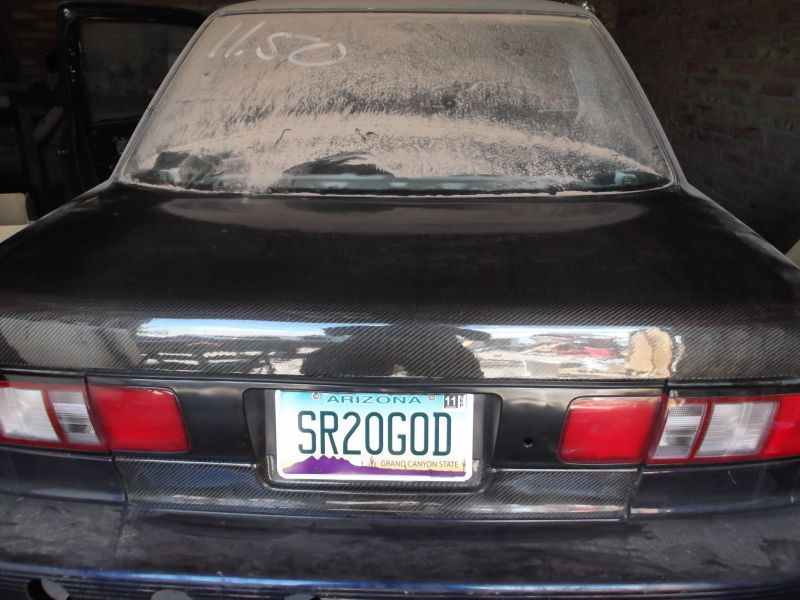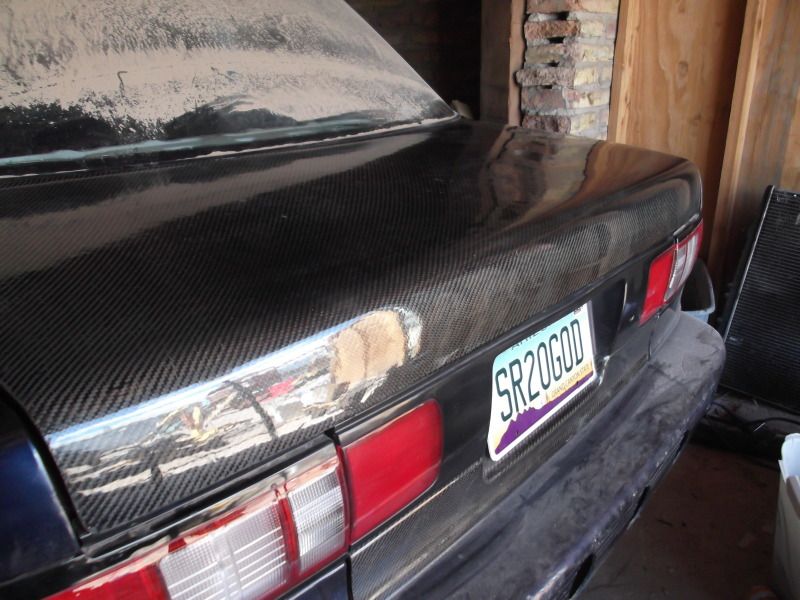 Ill try and keep this section updated as well to make it easier since there are usually a lot of posts between updates. Eliminates having to search for pictures. The Tuning of the car while I usually do all the tuning and work myself and since my last setup Ive learned alot about the AEM and all the functions of it and how to use them but Im no pro. With the Goals of 800+whp at hand I decided to have the hands of one of the best AEM tuners in the country go to work on it, That man is Tony Palo from T1 Race Development in Texas. Having one of the fastest FWD imports in the country the guy knows his stuff and is the perfect guy for the job. I will be overlooking and hopefully working right along with him on the tune to learn even more but it will be primarily in his hands. Lastly, See you guys at the SR2012 Convention in Ohio. Be ready.