Here are some comparison pics. I wish I could get ahold of a Spec V gearbox and do some measurements. but I did get ahold of the measurements for the P11 trans.
2nd Gear is approx 17mm wide, and 3rd is approx 14mm wide. Just looking at widths. I would like to see how the SpecV/altima trans is stronger. So I am stealing pics from Justin to get some opinions on this.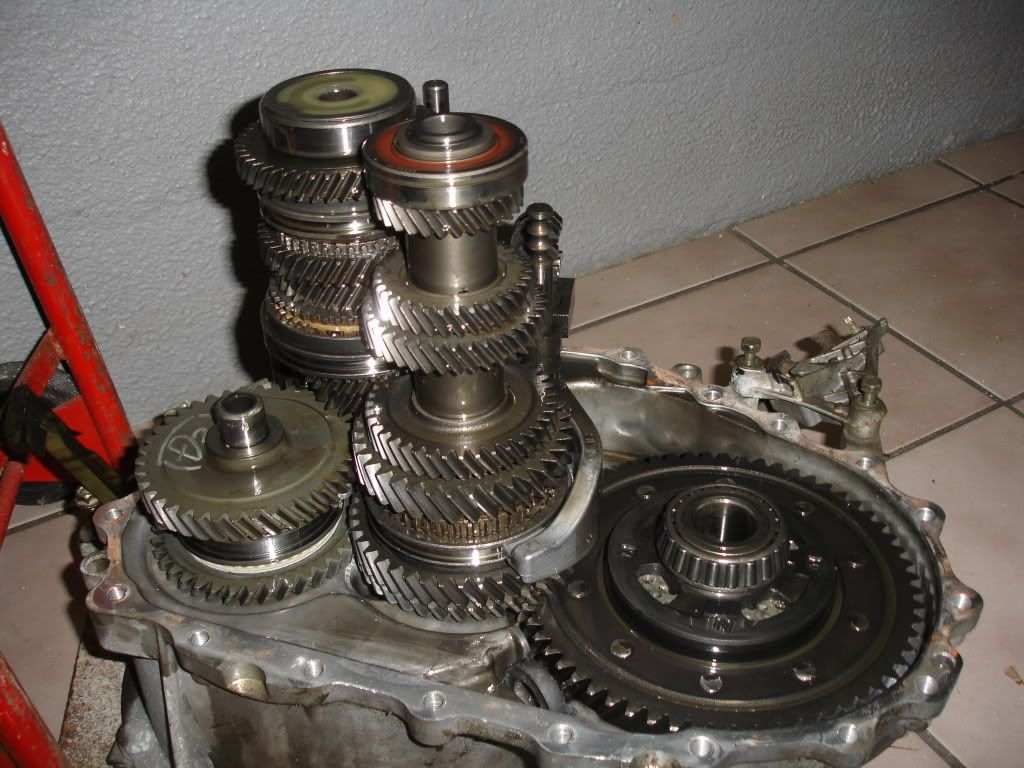 What do you guys think?