Some updated photos and a snake....
I've added a boost controller, painted the v/c, installed a mishimoto radiator, fan shroud, hoses, and cleaned a few things up, it still needs work. Notice the speaker wire I took out of a used car for my battery relocation, the valve stem plugging up my evaporator, the mishimoto radiator fan that doesn't fit, and one missing heat shield bolt. I've been sticking with blue for some reason, I would have installed a blue boost controller, but they were $10 more! I'd really like to clean up the intercooler piping by getting someone to weld and bend some pipes for me, so I don't have so many couplers, but I've pressure tested it and there aren't any leaks.
Side view: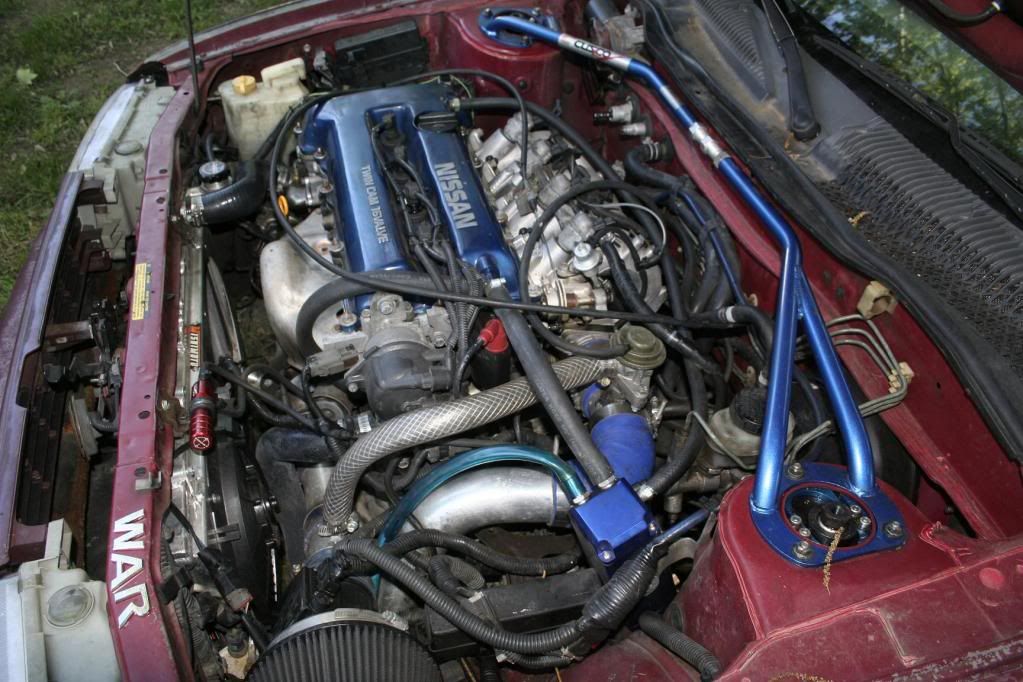 a look at the mishimoto, don't buy the shroud if you are turbo, it doesn't fit...
cracked lip and intercooler, the car needs paint bad, only thing worth taking a picture of is the engine...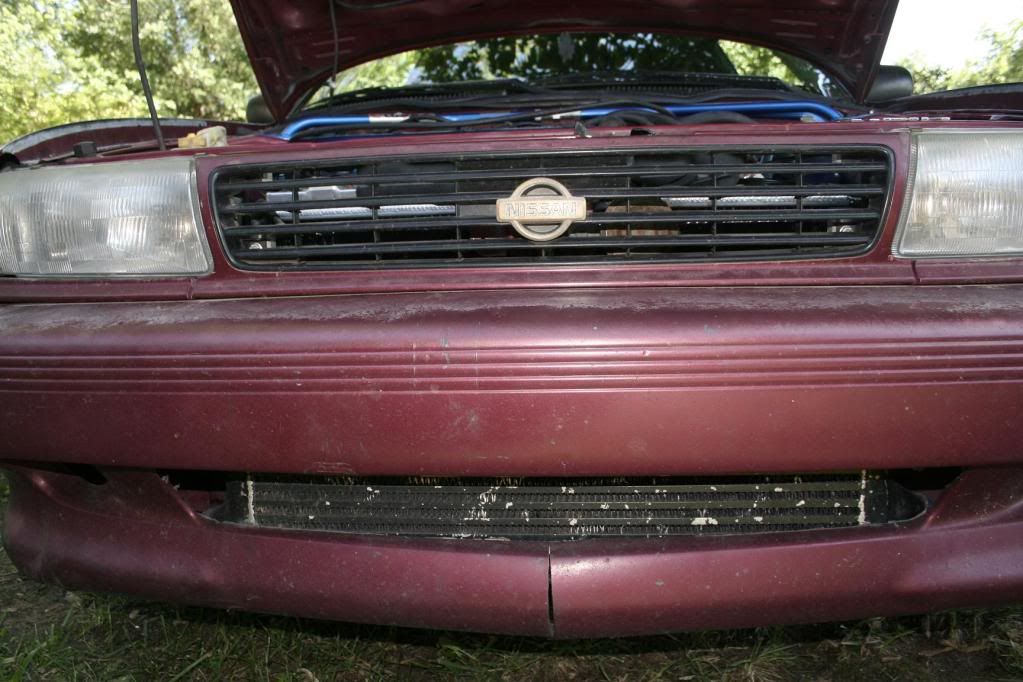 ooooohhh blue
I used to have a filter on the catch can, but it was shooting oily mist everywhere, so I just put a hose on it and let it blow it on the ground.... the war lettering came from a Murano emblem.
and the snake that my cat was trying to eat

oh, the setup:
avenir motor with t25
370's at 4 bar
hallman manual boost controller
calum rt ecu
2 inch hot side piping, 2.5 cold side, spearco intercooler, ebay piping and couplers
sentra e rack, with roll on belt mod
a/c temporily deleted, I donated the compressor to my other se-r, because it has a radio and factory springs....
act clutch
ebay chromoly flywheel, xdm?
3 inch crush bent down pipe, bought used off the forums, with magnaflow side exit exhaust
road magnet springs on kyb struts (need more damping)
polyurethane mounts
cusco bar, st bar in rear, cusco camber plates too
300zx maf with K&N filter, was on the b13 maf, but I drilled new holes in it to make it fit
crushed dsm bov RECIRCULATED