Disco Potato CHRA is MIA.
I purchased a new CHRA for my DP, as it was starting to show signs of age. However, when I pulled it apart I found more than I was expecting. Blades were missing some serious metal from I don't know what. I purchased the thing used years ago, but I had no idea it looked this bad. I'm 99% sure this did not happen under my ownership. Exhaust housing has several hair line cracks also. Would you replace the housing??? You can see it is cracked on both sides of the opening heading up towards the bolt hole. A new housing is $230ish!!!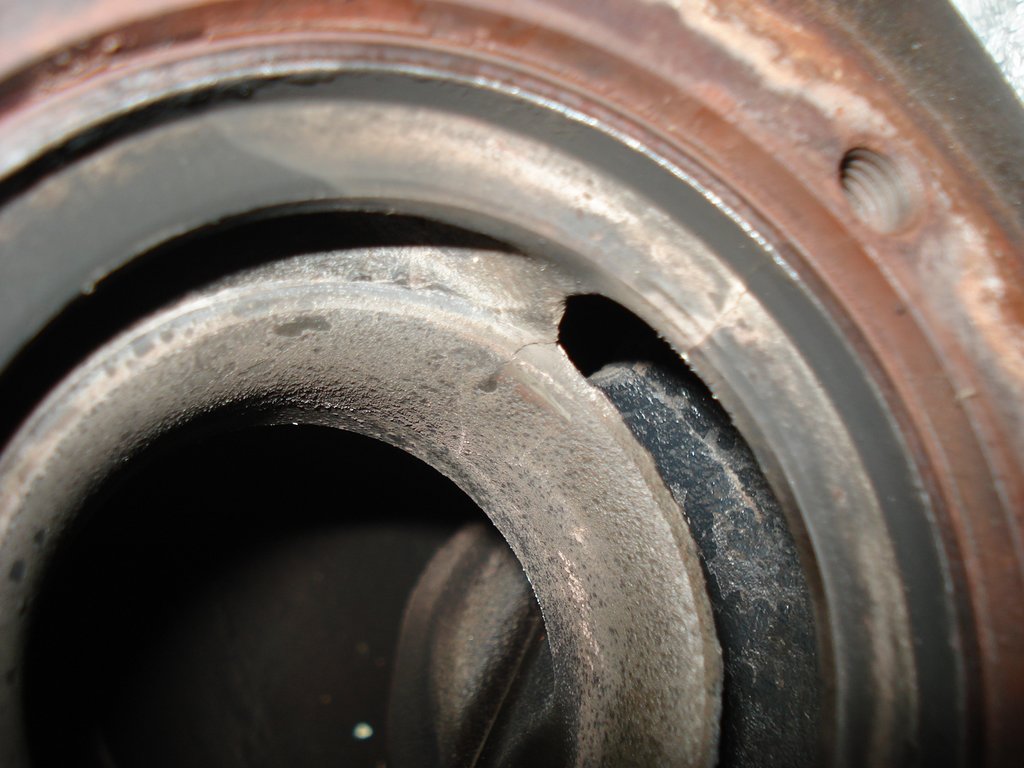 Check out the turbine!!!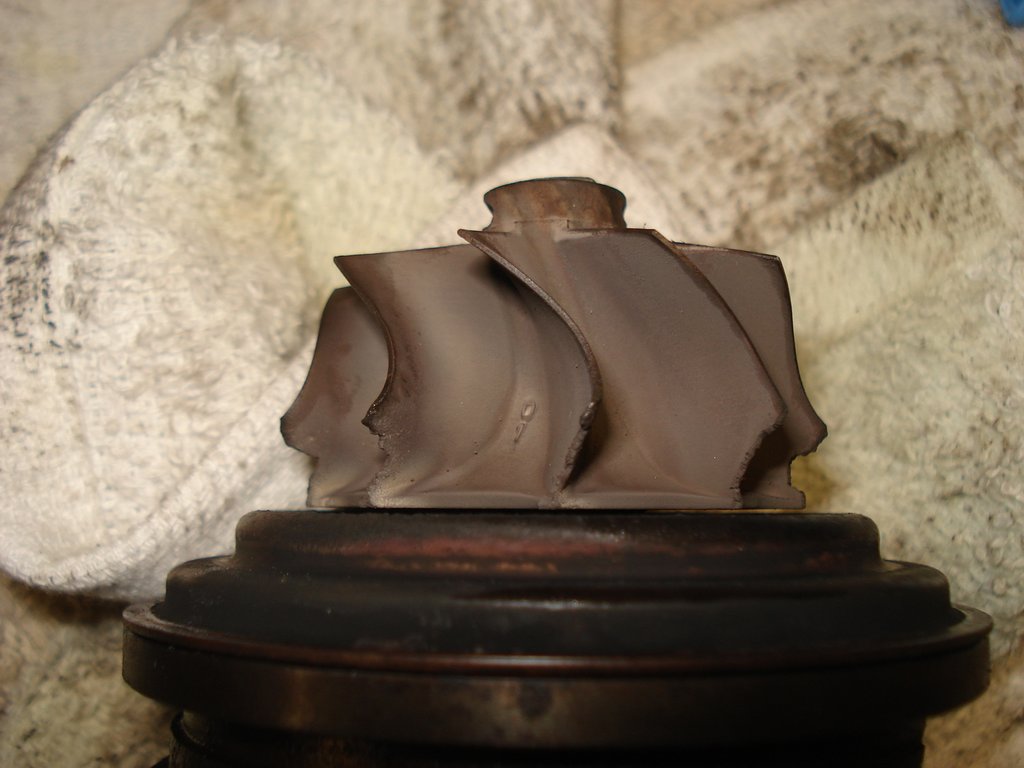 Here is the new CHRA