Build has begun, Updated 9/14/09 Tune fixed!!!!!!!
Well guys ive started my engine build, its pretty much complete im just waiting on some rr hydraulic lifters and s4 cams and its done. Still gotta pull the old motor out of my car and take some things off of it i need to put on this one such as the oil pump drive/spacer as the crank i got from my buddy didnt have it on there cuz we took it off to use the vvl one.
Ill be painting the engine bay black since i will be painting the outside of the car midnight blue sometime in the future. The engine bay theme will be black and red.
Engine build details:
SR20VE block bored to 86.5mm and decked
CP pistons 8.5:1 compression and rings gapped to turbo specs.
Eagle rods with ARP2000 rod bolts
ACL race main and rod bearings
GTIR main bolts
DE 8CW crank cleaned and polished
GTIR oil pump with Gspec crank pulley, spacer, and gtir oil pickup tube
Cosworth 1.5mmX87mm headgasket
Golden Eagle B16A headstuds
DE head cleaned and resurfaced
Roller Rocker hydraulic lifters
JWT S4 cams
Ebay RWD tubular topmount manifold
Garrett t3to4 60 trim turbo with .82 turbine housing
Tial 38mm wastegate
Venom 720cc injectors cleaned and flow tested 730cc across the board
Mezier electric water pump with water pump block off plate
Honda Civic 2 core aluminum radiator
Z32 maf
Calum basic ecu
AEM tru-boost boost controller/guage
AEM wideband o2 sensor
Powdercoated Gloss black valve cover with red lettering
Painted gloss black
Ill be using either a b15 or p11 trans when i find one
Fidanza 8.8lb flywheel with ACT extreem pp with 6 puck sprung disk
new oem stock axles
GC coilovers on GR2's
ES bushings everywhere
Prothane solid motormounts
Custom made by me Solid dogbone mount
And best of all some M/T slicks cuz im gonna need them.
Goals for this setup are 450-500whp
Run into at least upper 10's but im gonna wait till after summer to do it so i can do breakin, get the car dyno'd and enjoy it for a while before really running it. Low boost will be 14-16lbs on pump gas and 25-28psi on 110 octane race fuel.
Here are the pics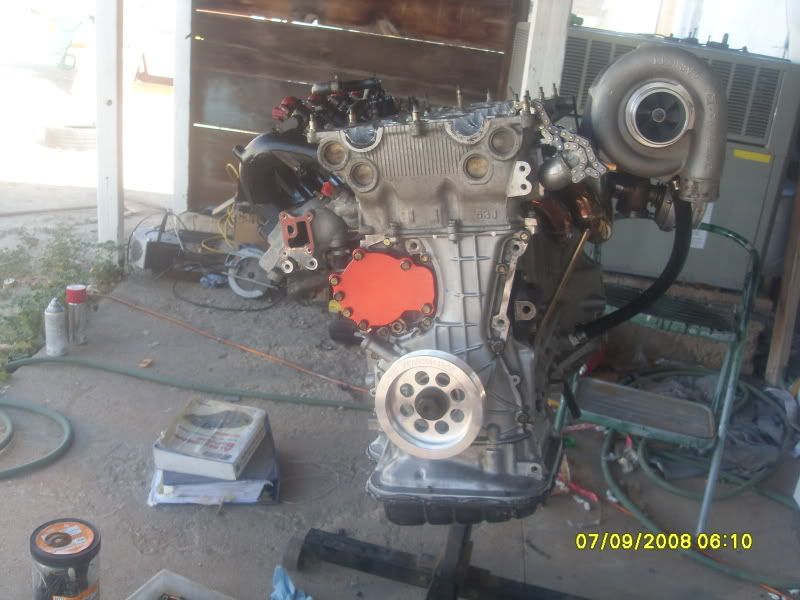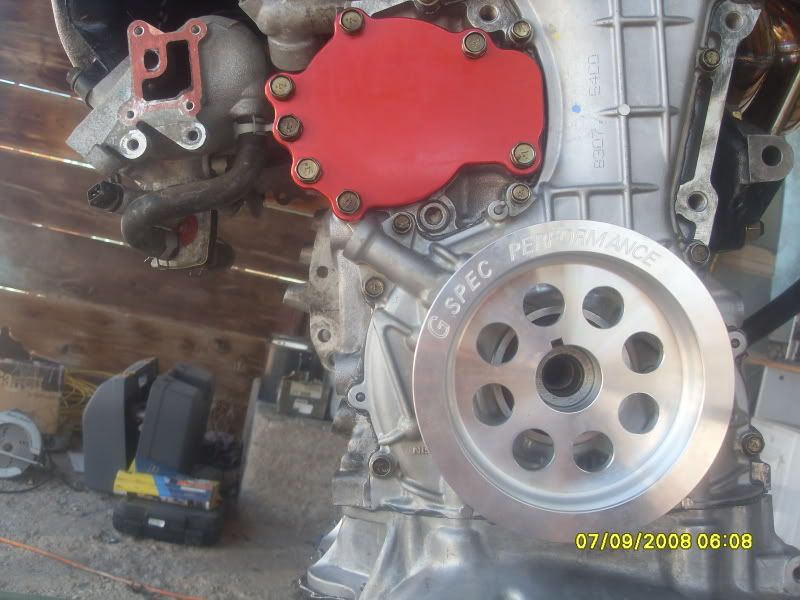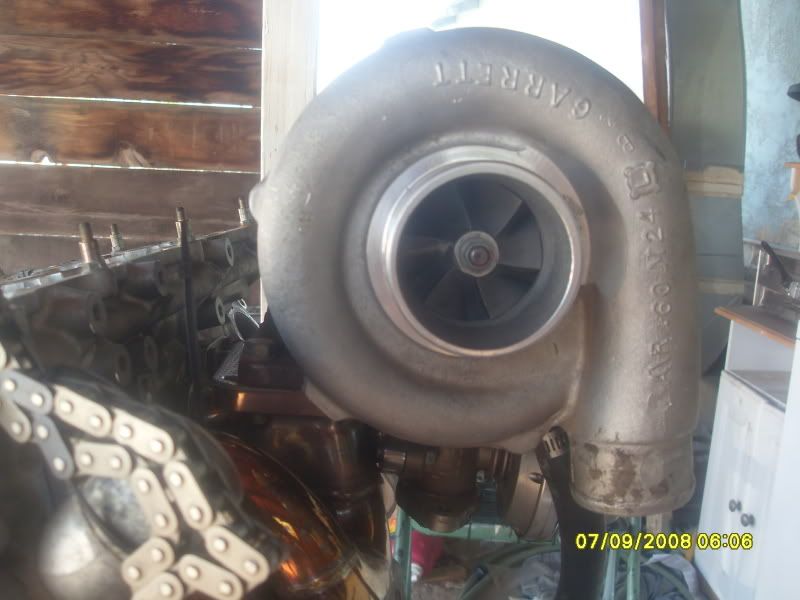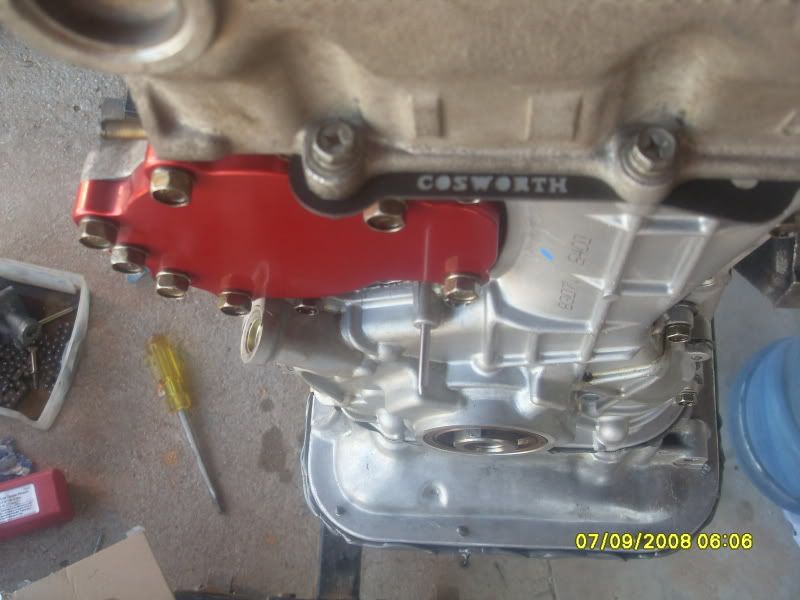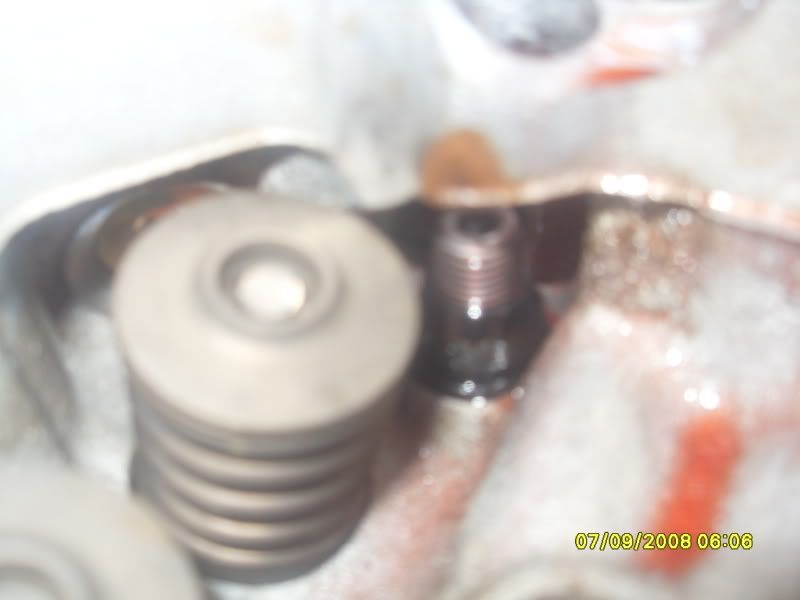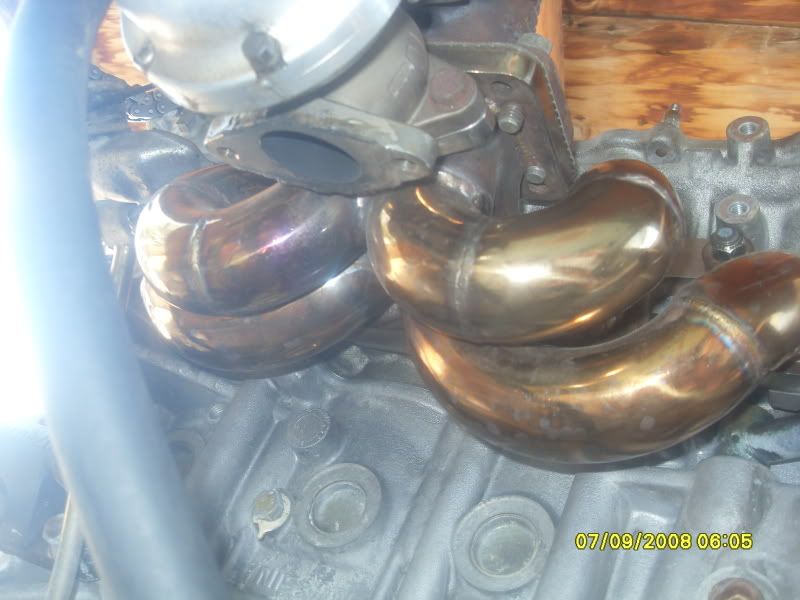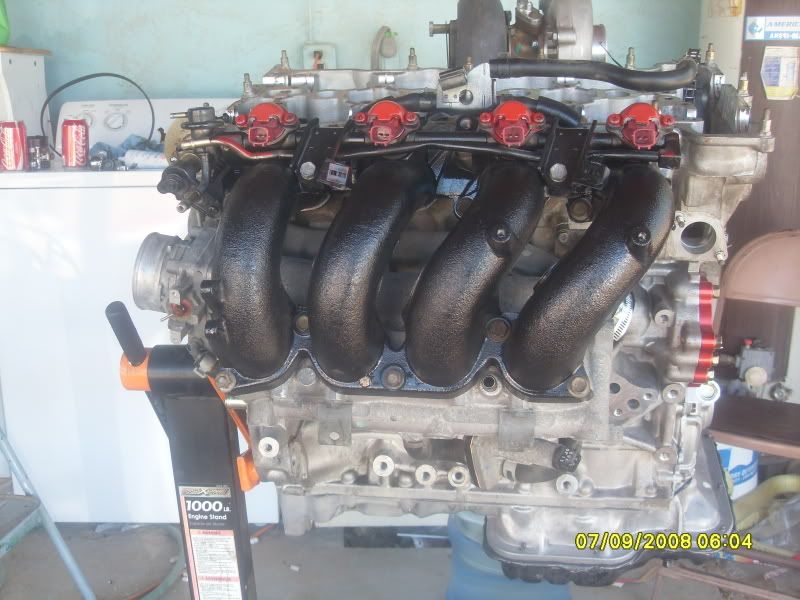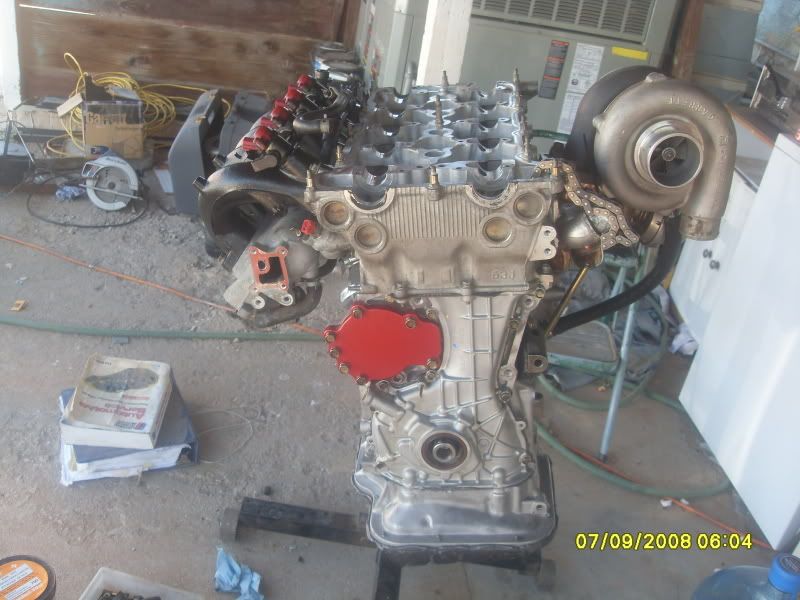 Enjoy and any comments welcome.