rear motor mount brkt modification pics
Well as most of you know about my stupid bolts on the back motor mount bracket breaking chunks out of my tranny due to wheel hop. Well i made a little custom modification that would take the support off the tranny where it is most prone to cracking and breaking and put it on the block itself on the two thicker 17mm bolts. Here are the pics of what i have done so far but the bracket is still going to need more support because it started to bend the middle section at the top of the bracket where there is no cross support. So more modifications will come later to it to make it solid.
Here is what happens when you wheel hop at the track. Weak cases indeed.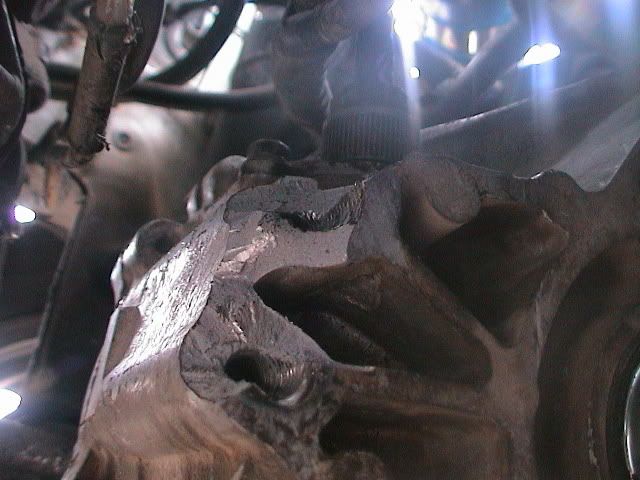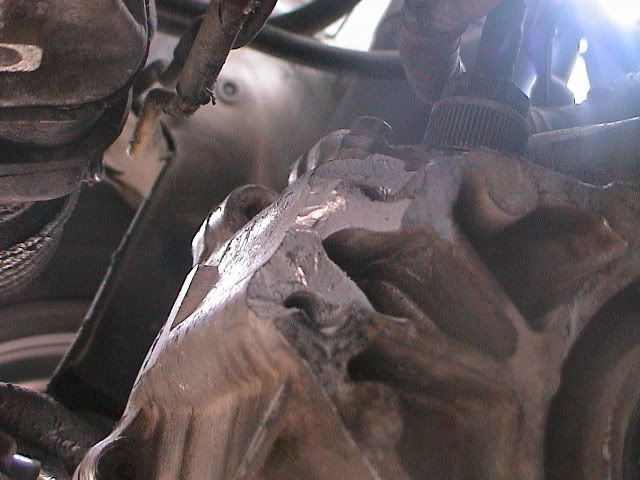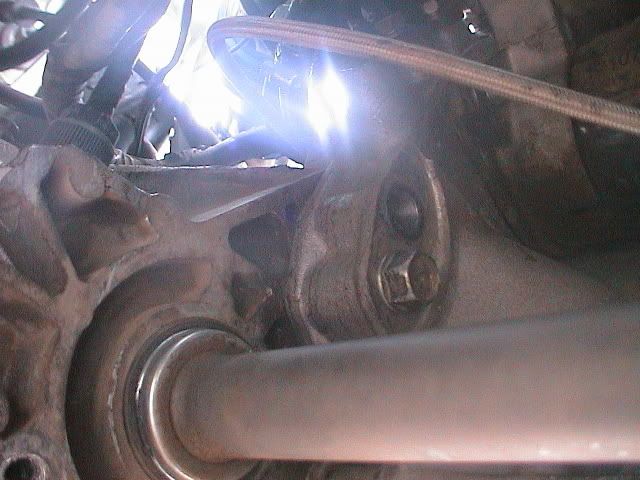 Here is what has been done to the bracket so far, more support will be put in the upper middle of the bracket where it started to bend. so for now i have the one bolt at the lower part of the bracket going into the tranny that is fully tightened down. once its done that bolt will come out where its the most prone to crack the case and dump your gear oil out all over the ground.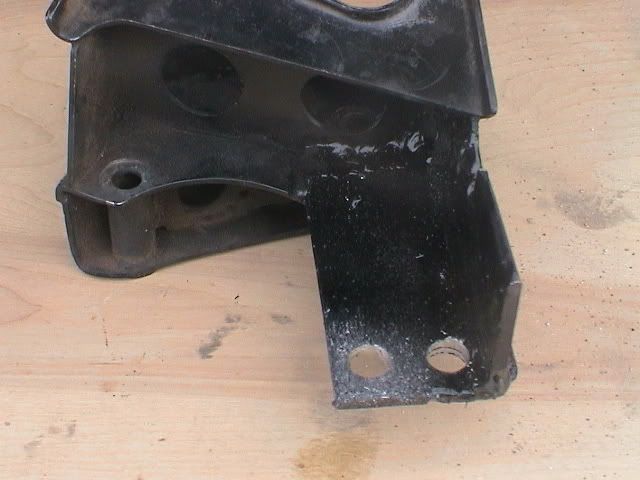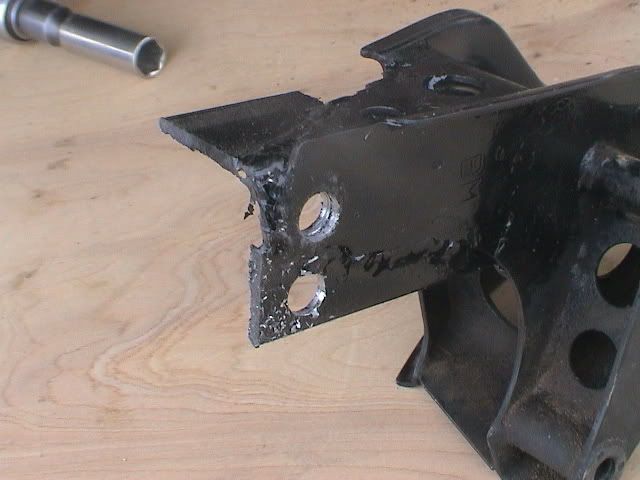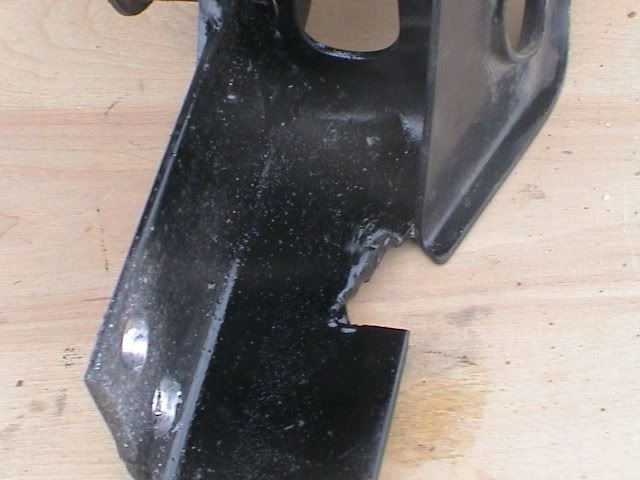 Here are pics of it bolted up into position. good fitment, had to grind a little bit off the block where it indents in near the bolts but nothing major.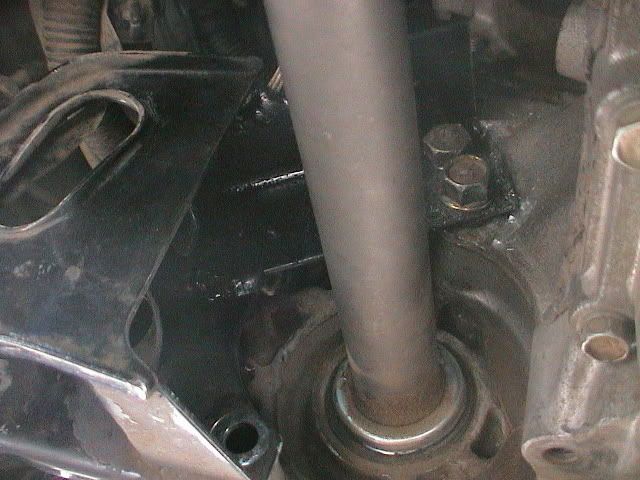 Thats it so far, i will keep it updated on how it looks.