TW: '89 240sx silvia front end and sr20det
ok i love my s13 but i think its time to let it go. like the title says its an 89 240sx s13 with a silvia front end and a stock sr20det. has great paint on it. inside is pretty nice. cracks on the dash like all s13's.
the bad thing is that theres no a/c or power steering and the battery i bought was a small one that could fit in the same spot as the old one with the sr20 intercooler piping but the battery sucks. i might run a normal size one to the back.
my camera broke so i havent taken one with the lip on. but heres what i got.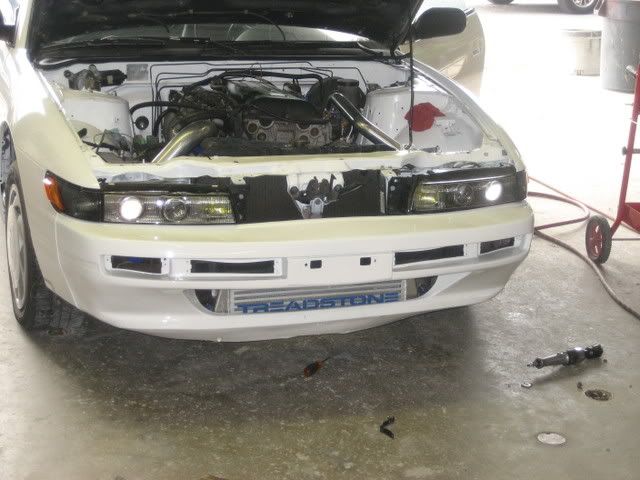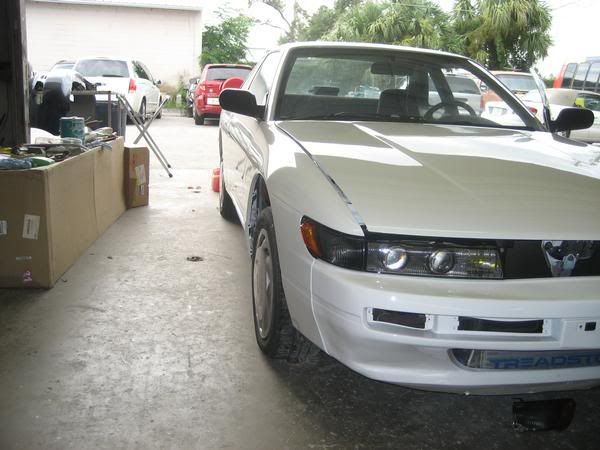 crappy cell phone pics of it with the lip. better ones coming soon.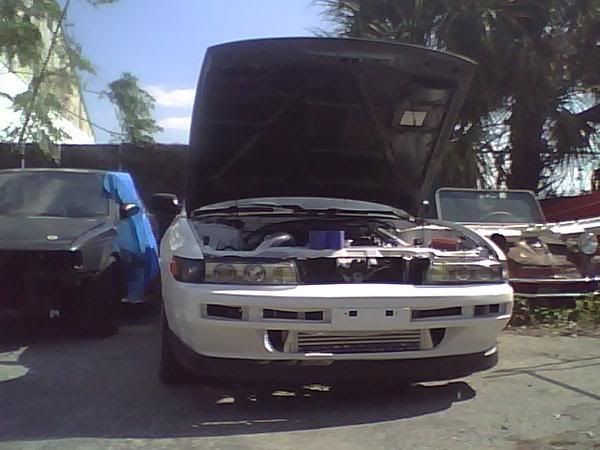 Price: $4000.might seem high but i got some tein basics coming. so ill put those one with it too. and it is obo.
i might trade too. i do like G20s and SE-L's
. if you have something with a/c and power steering(lol) and i got a little cash too