Keys Fishing Meet 4/26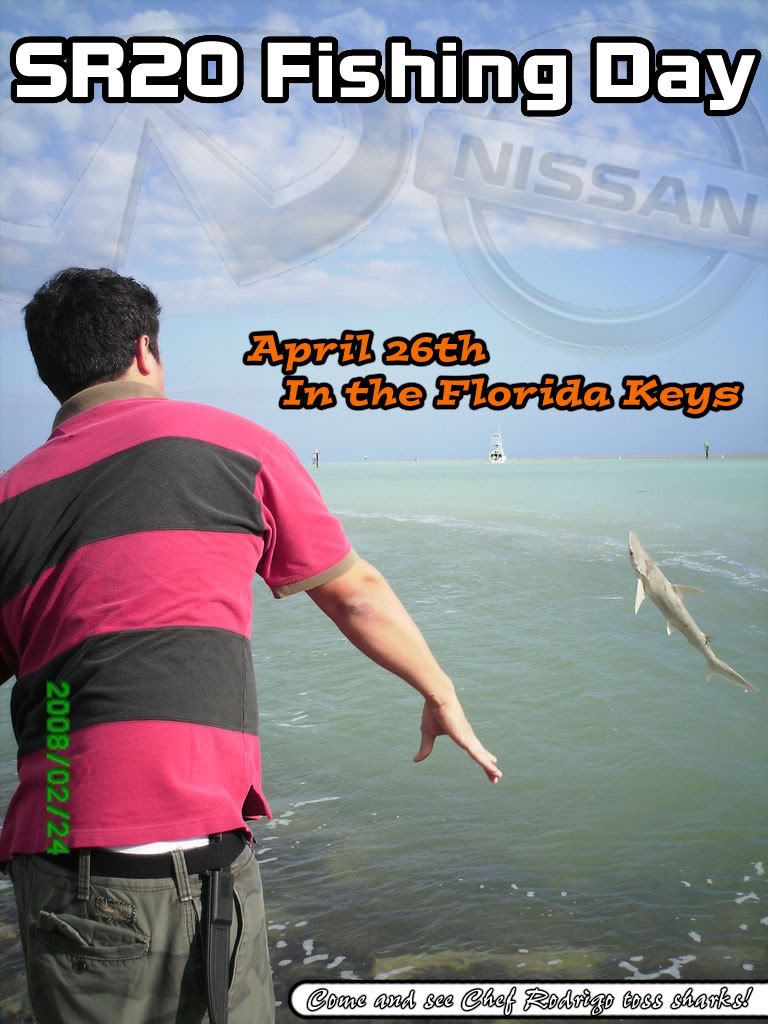 I want to set up a day where for those of you who like fishing including myself can go fish down in the upeer keys near thr tiki bar.
Bait is cheap and its a good way to spend a saturday figure we leave at 10 am and be there by 11:30 fish from 12-4 and drive beack we will be back by 6 pm .
Last time i went i caught a bone head shark and several snappers and Jacks. and my girl caught some too. there are several spots to fish from it all depends on how many people we have.
Hell if we bring a small BBQ ill fillet those fukrs right there and we will have fish sandwiches for lunch.
So i dont have a set date yet but figure in last week in april. Like saturday
April 26.
if you are dwn add yor name to the list
1. Rodrigo
2. Serban
3. Donshu
4. Chill ( DE,VE,OR VE-T, DET or VET + Cams+ DE +VVL,+Sell my car + XYZ)?
5. Samurai Bob
6. NIssanguy
7. Sentrixx (maybe)
8.
9.