Was able to get the car up and running in a day. Did not have time to test drive the vehicle, just got it off jack stands and drove to a local race event. Didn't look at the tune either, just used the existing one saved on my SAFC.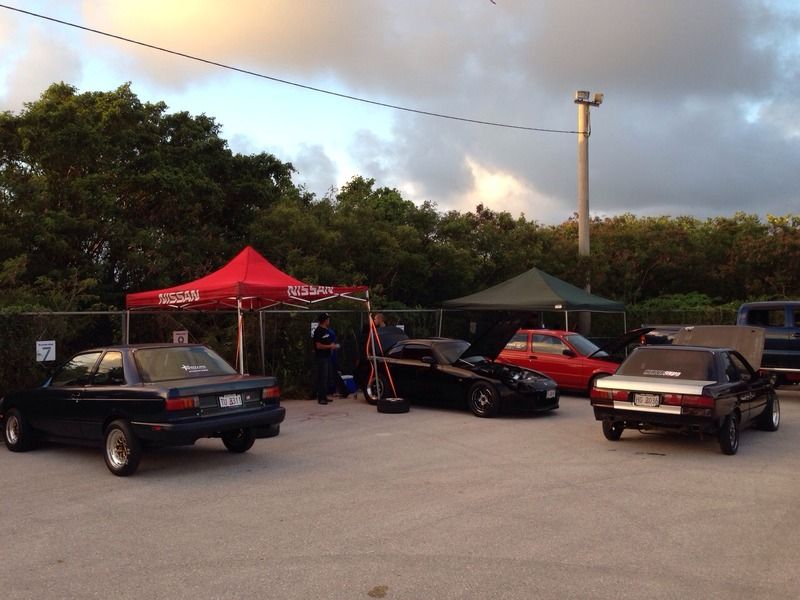 My blue sentra AKA Rusty parked with 2 other 13 sec all motor DE powered sentras and a LS1 powered S2K.
First pass.. Car was able to do 13.2. Car was cosistent all day long doing 13.2s
Then: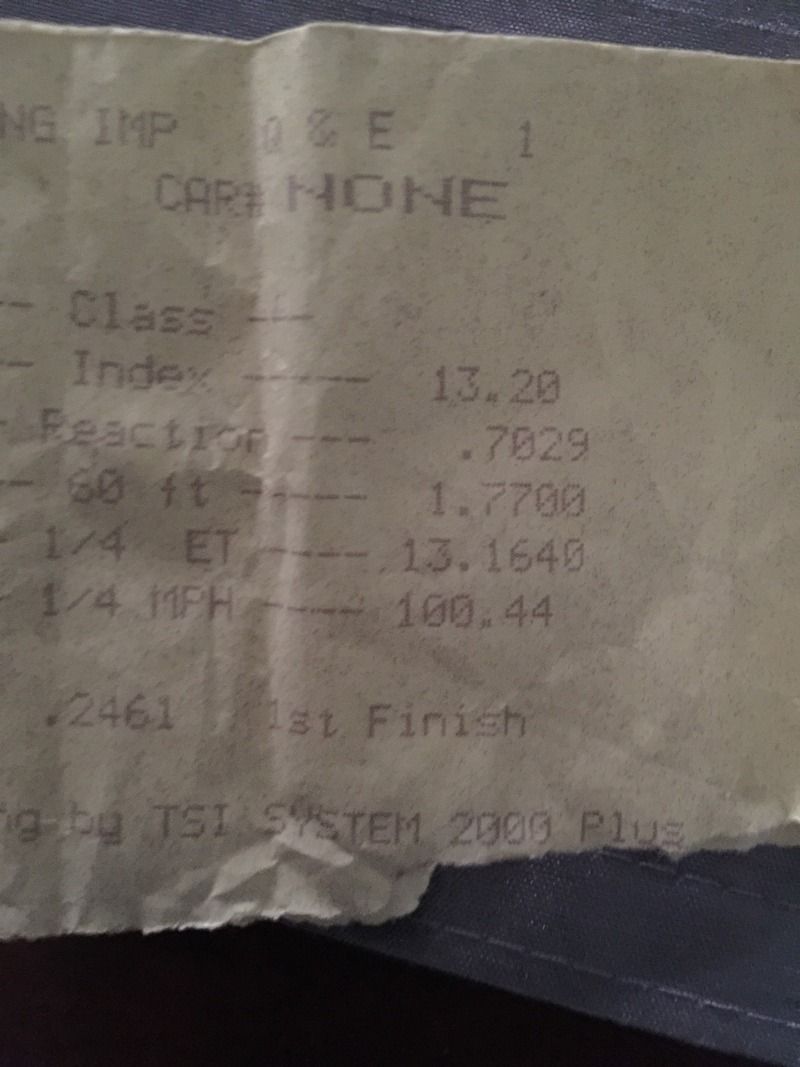 I broke out from my dial-in and went 13.1
I was happy and sad; ended up finishing 4th in the event.