1st turbo track times
Okay guys, had car down to Cecil county dragstrip last night here is the results:
o yea, B14 se-r w11 t-25 turbo 11psi, jwt ecu---390cc @ 4bar--E60 maf, 3in exhaust all the way, no cat, fmic 2.5 piping, ACT extreme pp and puck disk, fidanza flywheel and on street tires,
Car 106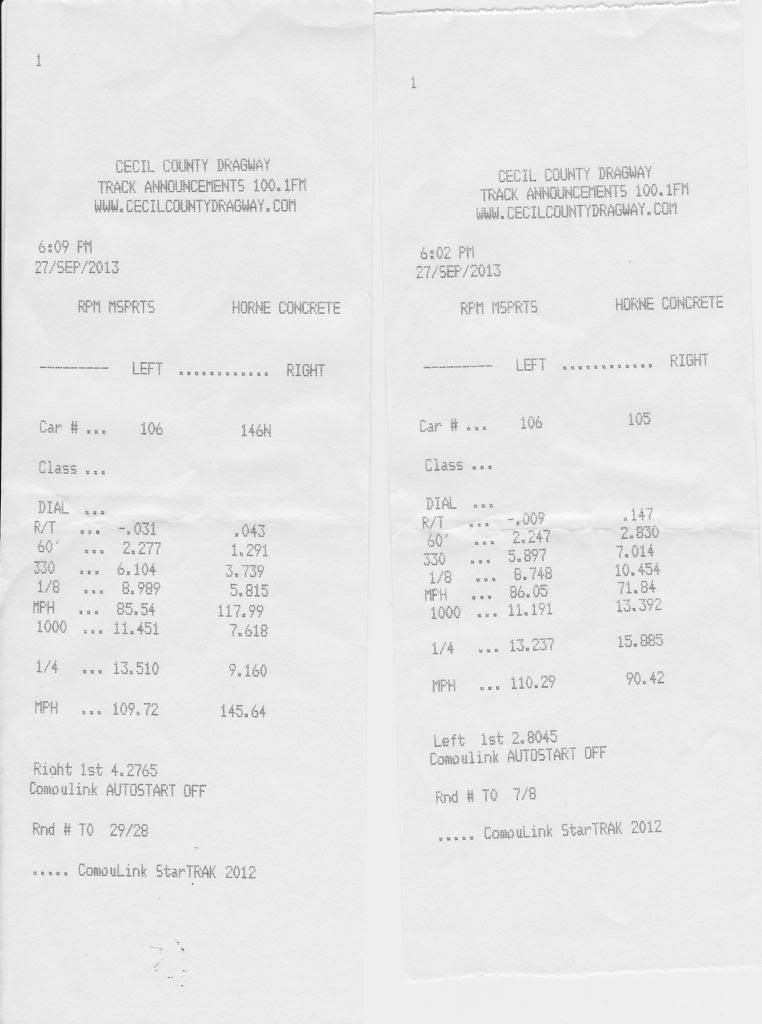 First run was best, ha. didn't really have many issues.
2nd run was worst, missed shift into second and had a pause moment of confusion,
3rd and 4th were really close to same, but had wheel hop in 1st and the pressure of my hand being on shifter actually popped 1st gear out in higher rpms before I could push clutch in, was awkward and annoying. def cost me like a tenth or 2 maybe.
I am super happy at these times with street tires and 11psi. better tires and 17psi should knock off at least a second I think.
What u guys think?? Had some blow-by problems but shld be an easy fix I think.