my suspension!!
ok so here we go, i told some members in the "calling B13s that are low" thread that by the end of january, i will get my suspension done correctly and i will stand up what i said. so today i decided to start what i told them in that thread.
I ordered my s13 megan racing inner and outer tie rod today for my b13 since they share the same inner and outer tie rod as b13 but i won't get them till next month since the seller is on vacation till the january 2nd but i got a deal so ill wait and tomorrow i'll be calling vexmotorsports tomorrow to see how much the megan racing coilovers cost pick up since they are like an hour away and if its price is higher than sonicmotor then im going to get it from sonicmotor since i have a deal on them shipped
!!!On the other hand i ask russell for pic and info on how to extended the front control arms so ill be waiting for his pic.
btw today i started to tear down the front suspension. Got most the the parts such as front struts, outter tie rod, driver axle since my drive cv boot is fk, spindle, control arms out, but except the inner tie rod which i will be working on that tomorrow.
here some pics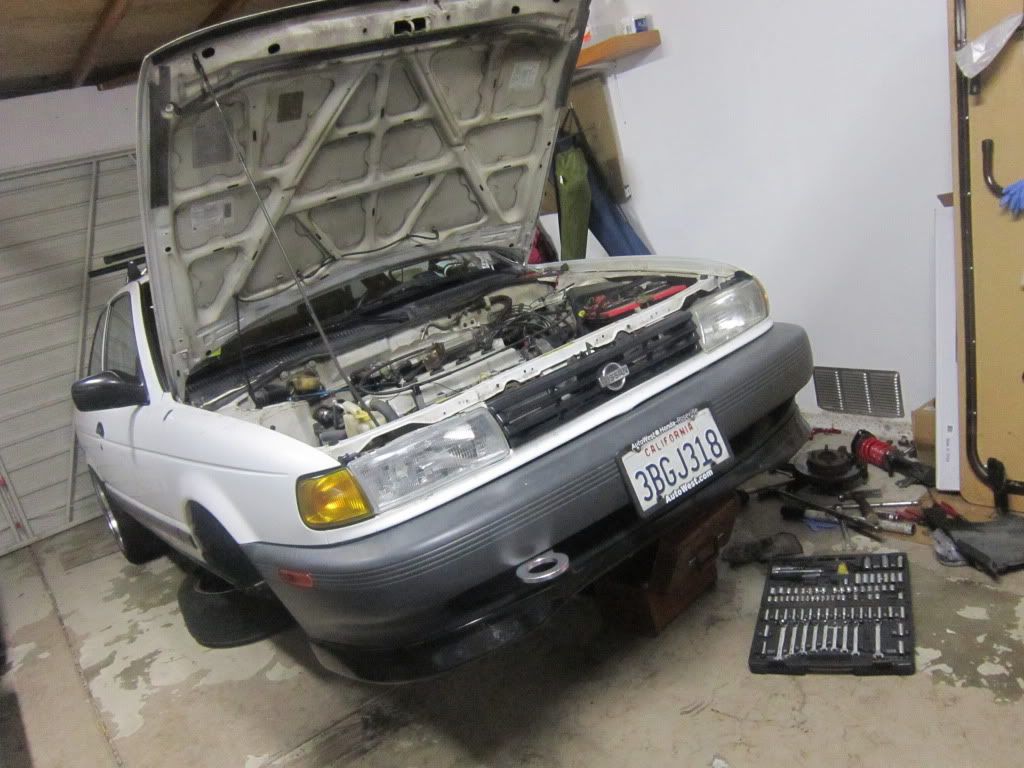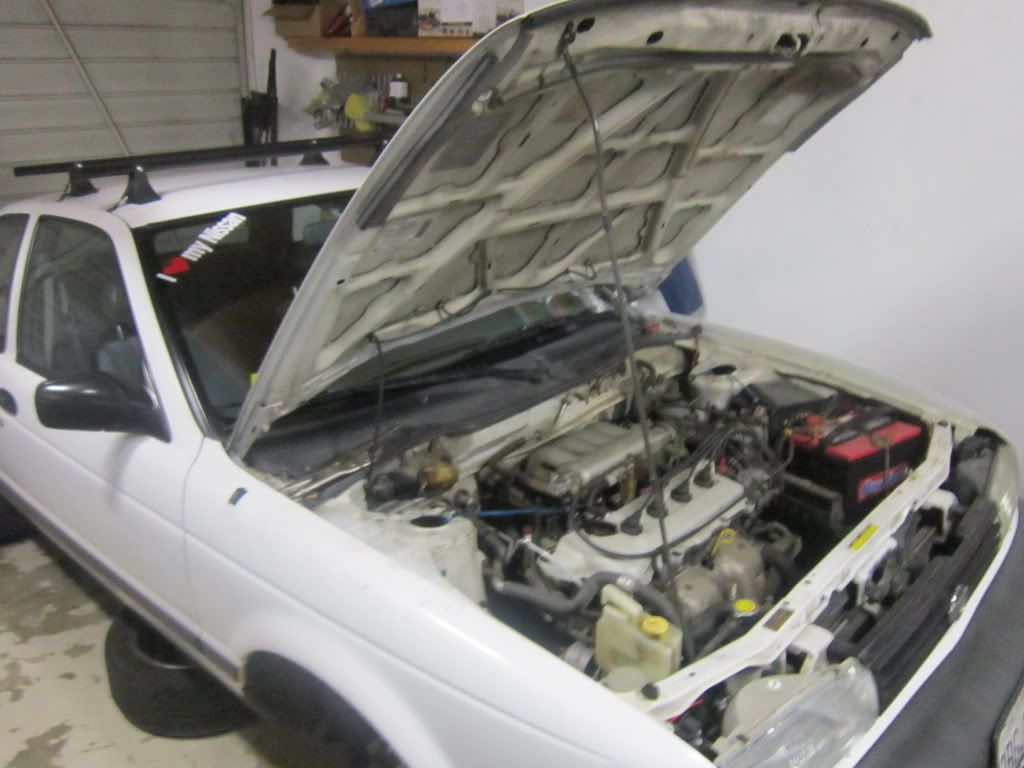 passenger side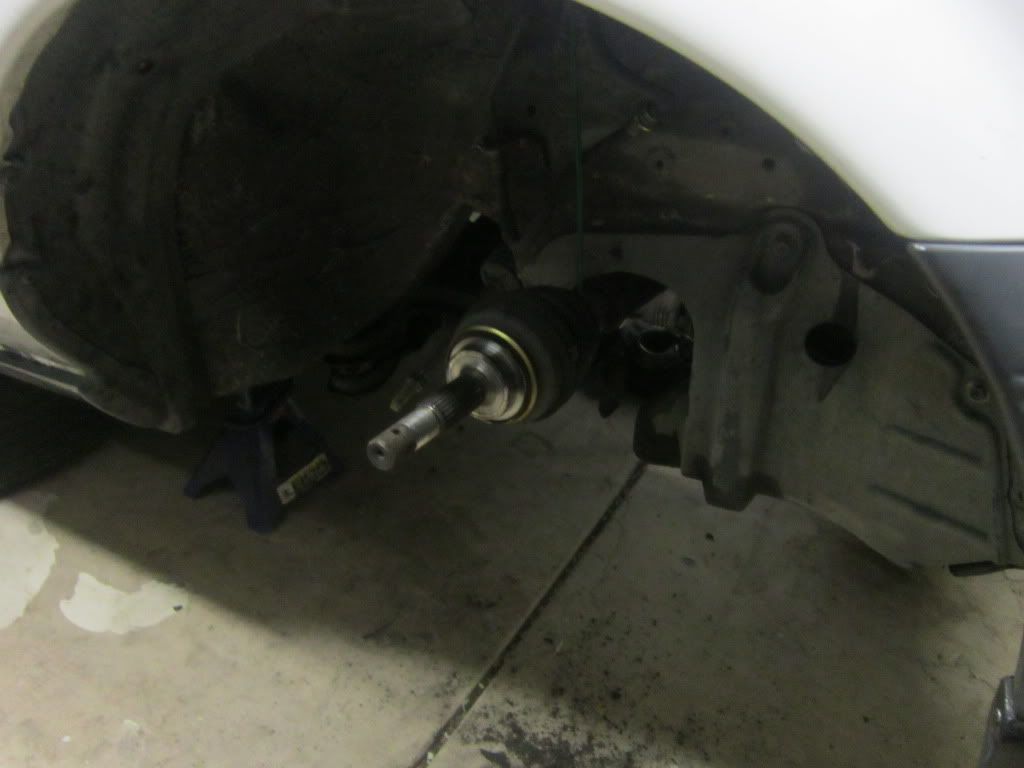 driver side
btw how do i get this thing out? when i took my axle out that thing was stuck in there but my axle pop right out. do i just pull it out?