ALDON AUTOMOTIVE DYNO TUNING SESSION 6/9/11
217 BHP@Flywheel
177 WHP
164ftlb
This is a 20hp gain on this dyno since it was last tuned!
The old results from DEC 2010 were:
197bhp
157whp
165ftlb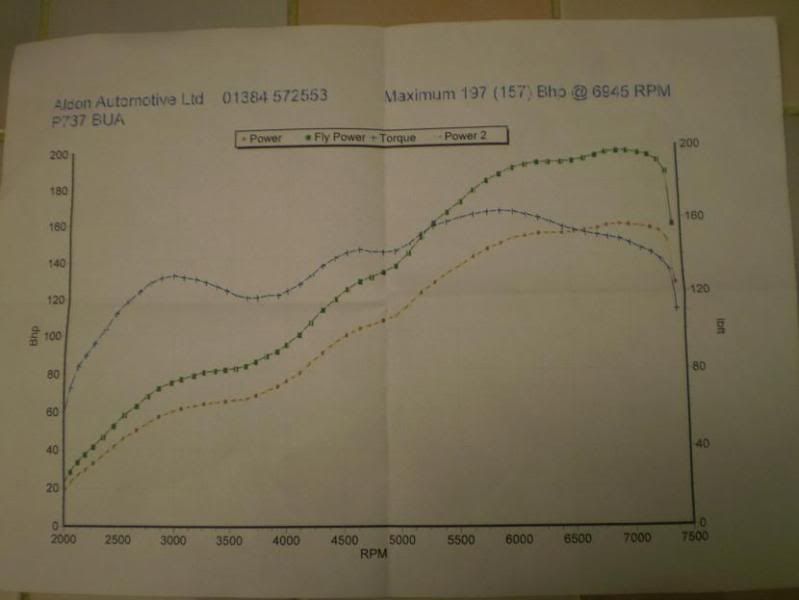 Its was later dyno'd earlier this year at HLM's dynojet with no changes and made:
202bhp
186whp
157ftlb
Notice how the dynojet gives a considerably higher WHP reading. I'd love know exactly what it will put down now on a dynojet...dare i even guess - I suspect around 225bhp/206whp.
I have since fitted/changed the following parts to get to where i am now:
KSR Intake Manifold
UR Crank and Water Pump Pulley
Sard FPR
3" Intake Pipe
Cam timing adjustment
Retune
As you can imagine im very happy with the results.
A quick snap shot on the dyno -