Originally Posted by
MCarp22
Someone didn't watch the whole video clip (there's a picture of the car at the end). The neon's factory airbox makes an impressive amount of noise with the scoop removed. It's just the boring stock 2.0 SOHC (with a ported head).



Yep! I still miss that car.

This one is almost as famous as my "I got passed by a Jeep" video *NSFW LANGUAGE*: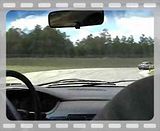 Your damn right, watching an in car from a neon(which i didnt even know it was that) was getting very boring lmao...