Is this piece really needed?
This piece reminds me of the piece in the DE's but on the opposite cam. Pulled VC off to check on things and look for any signs of sludge improvement after switching from Mobil-1 synthetic to Valvoline synthetic (there was no difference, if you're wondering) and also clean out the oil tubes.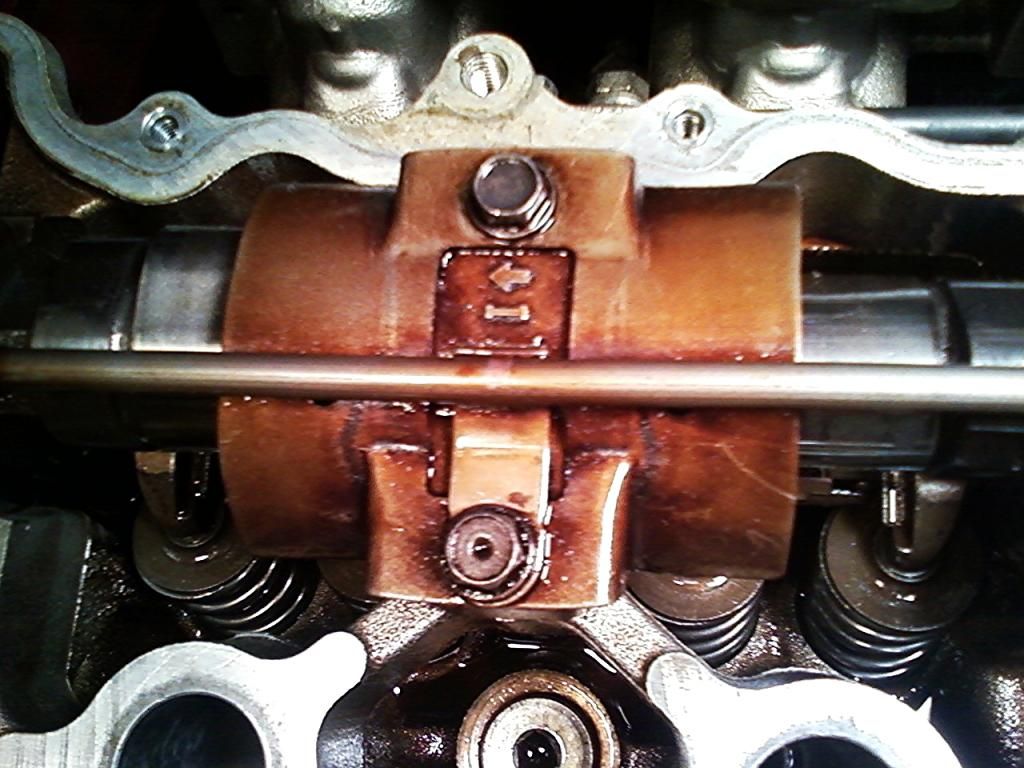 .
.
That the piece I'm referring to. It does connect in line to one of the oil tubes, but so did the DE one, which, if I remember correctly, was on the exhaust cam, 2 lobes to the right of the timing chain. :Shrug:
I won't be putting everything back together until tomorrow afternoon when Autozone gets my new plugs in, so right now I can easily put it back.